If the past two years are any indication, 2023 will be both exciting and tumultuous for family travelers. Gas prices surged and the economy wobbled in 2022, but we collectively embraced the relaxing of COVID-19 restrictions in family vacation spots around the U.S., Mexico, Europe, and beyond to hit the road and make the past 12 months feel almost normal again. And with family travel ideas still top of mind for parents looking to get a head start on the year ahead, it's no surprise 2023 is expected to be a banner year for travel.
With that in mind, here are 10 travel trends we predict will shape the family vacation landscape over the next year—and how to make them work to your advantage.
GET INSPIRED: 20 Best Places to Go with Kids in 2023
1. It Will Be Easier to Find Cheap Flights to Europe
Fuel prices and travel demand were both through the roof in 2022, making transatlantic flights an iffy proposition for families on a tight budget. But if you think flying to Europe will cost an arm and a leg in 2023 as well, a new Icelandic airline named PLAY aims to change your mind. The low-cost carrier is offering daily no-frills flights from Baltimore, Boston, and New York's Hudson Valley to the Icelandic capital of Reykjavik, where passengers may connect to scores of European cities including Paris, London, and Dublin. Service to Washington, D.C., is scheduled to begin in spring 2023.
FIND A DEAL: 16 Best Flight Booking Sites for Cheap Airfares
Of course, PLAY isn't the only fresh face on the transatlantic scene. Norwegian low-cost carrier Norse Atlantic Airways made its first flight between Oslo and New York in June 2022, quickly followed by flights to Fort Lauderdale, London, Orlando, Los Angeles, and Berlin. Another low-cost European airline, French Bee, is in the midst of an expansion as well. The French airline launched a Miami-to-Paris route in December 2022, and plans to expand to Los Angeles and Newark in 2023.
2. National Park Visitor Numbers Will Continue to Surge, but You Can Still Beat the Crowds
The early days of the pandemic brought a surge of interest in the Great Outdoors as families looked for safe and socially distanced ways to vacation. National park visitor numbers continued to soar in 2022 and they show no signs of letting up as we head into the new year.
FROSTY FUN: 13 Best National Parks to Visit in Winter for Families
It's not all bad news for families who want a crowd-free national park vacation, though. Winter remains a prime time to visit some of the most popular national parks and national park lodges in the U.S., minus the elbow-to-elbow crowds. And perennial favorites like Yosemite, Yellowstone, and the Grand Canyon are just as stunning in the winter months as they are when you visit those national parks in the summer. Yosemite, for example, is absolutely gorgeous under a blanket of snow, and the nearby Rush Creek Lodge offers year-round swimming in a heated outdoor pool that everyone in the family will surely enjoy.
3. Beach Destinations Will Thrive Even in the Off Season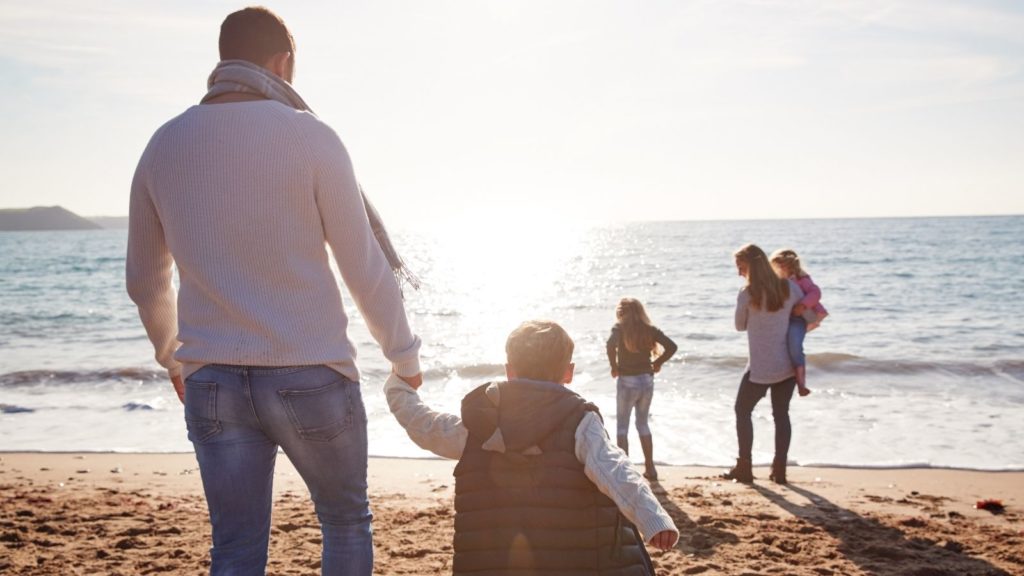 There's no need to wait for summer to enjoy a family beach vacation. In fact, off-season seaside getaways provide frosty fun long after you've packed away your flip-flops, and what you miss in summer shine you'll more than make up for in low-season savings.
SUN AND SAND: 10 Best All-Inclusive Beach Resorts in the World
Take the Hamptons in New York, for example, where rates tumble with the temperatures. At Canoe Place Inn and Cottages in Hampton Bays, you'll be conveniently shuttled to the ocean or bay beach, then set up with chairs and blankets to watch the winter waves or build a surfing snowman in comfort. Upon return, you can sip hot cocoa by the fireplace, relax in an oversized clawfoot bathtub, and warm up with a steaming bowl of clam chowder at the onsite Good Ground Tavern.
4. Unconventional Lodging's Moment Has Arrived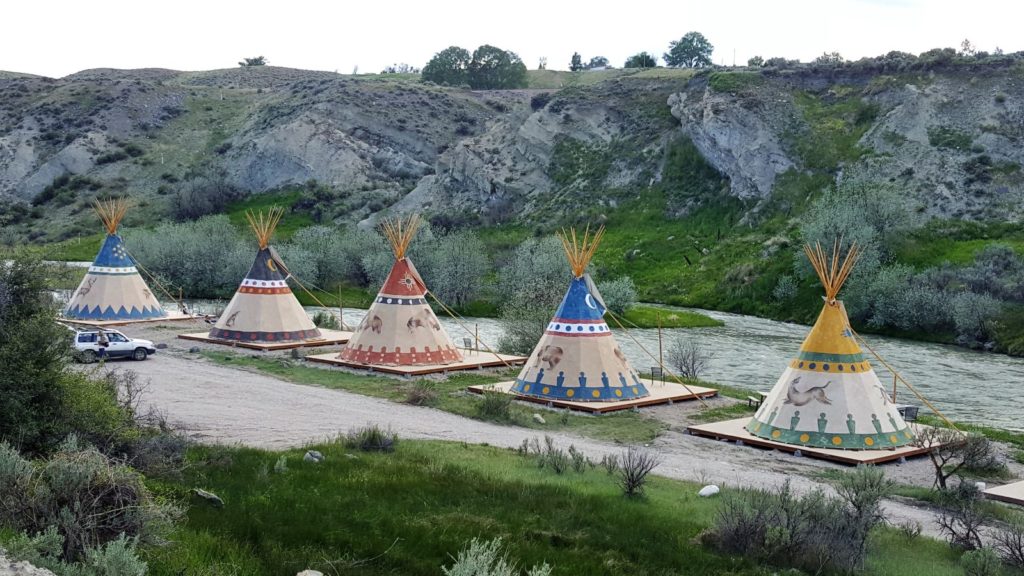 From how we travel to how much we tip, the pandemic has changed almost every facet of travel. That's especially true when it comes to what families want out of vacation accommodations. Families are increasingly looking for more than just the four walls of a standard hotel these days. Parents are looking for special perks like kids stay free deals, kids clubs that go above and beyond, and quirkier accommodations like dude ranches, treehouses, and Airstreams to add that extra wow factor.
COOL ACCOMMODATIONS: 17 Kid-Themed Hotel Rooms That Will Delight the Whole Family
One example? Head to Cody, Wyoming, a gateway to majestic Yellowstone National Park and a great standalone family vacation spot in its own right. After you've visited the Buffalo Bill Center of the West and seen the Cody Night Rodeo, sleep in one of eight fully equipped tipis at Cody Trout Ranch Camp on the banks of the Shoshone River. Unconventional, sure, but it's a vacation experience the kids are sure to talk about for years to come.
5. Travelers Will Want Bold New Experiences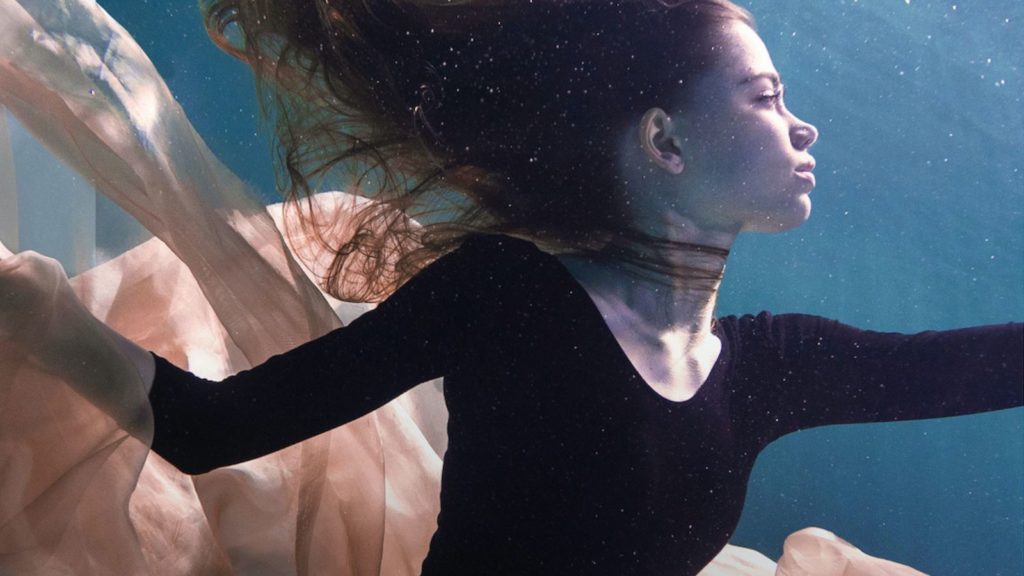 After living with pandemic constraints for so long, families are looking to push the boundaries with bold new experiences, too. Luxury hotel brand Fairmont is responding to this trend by introducing several new experiences that are both unforgettable and unexpected, appropriately called Beyond Limits.
TRY SOMETHING NEW: 13 Winter Vacation Ideas That Will Make You Love the Cold Weather
Options include watching a live ballet beneath the sea at Fairmont Orchid in Hawaii and enjoying a symphony amidst stalactites and stalagmites in a candlelit cenote at Fairmont Mayakoba in Mexico's Riviera Maya.
6. Glamping Will Continue to Gain Momentum with Families
Yes, families have enjoyed getting back to nature, but for many this return to the Great Outdoors has been eased by the added luxury of staying at family glamping resorts across the country. Glamping is an immersion in nature without the "roughing it" part, and after two strong years of pandemic-era growth this trend shows no signs of slowing down as a family-friendly alternative to campgrounds and RV parks.
RESORT REVIEW: Family Glamping at Westgate River Ranch Resort and Rodeo
My pick for glamping in 2023 is Terramor Outdoor Resort in Bar Harbor, Maine, where you can bask in the beauty of Acadia National Park from the comfort of an upscale tent complete with Frette bed linens and in-tent toilets. Stargazing, yoga, and s'mores by the fire should please the whole family.
7. Family-Run Hotels Will Lean Into Personal Connections
Owner involvement at family-run hotels often translates into excellent service, and many families have come to appreciate that added personal touch as they've ventured back into the world of travel over the past year.
SOMETHING SPECIAL: 15 Most Kid-Friendly Family Resorts in the U.S.
In Providence, Rhode Island, family-run The Beatrice is taking family to the next level: The hotel is a wholehearted tribute to motherhood, specifically their own family's late mother, community activist Beatrice Temkin. This matriarch's legacy is woven throughout her namesake hotel, with her portrait hanging in the lobby, her signature appearing on marquee signage, and an in-house literary program, Bea's Book of the Month, inspired by her love of reading.
8. Skip-Gen Vacations Are Here to Stay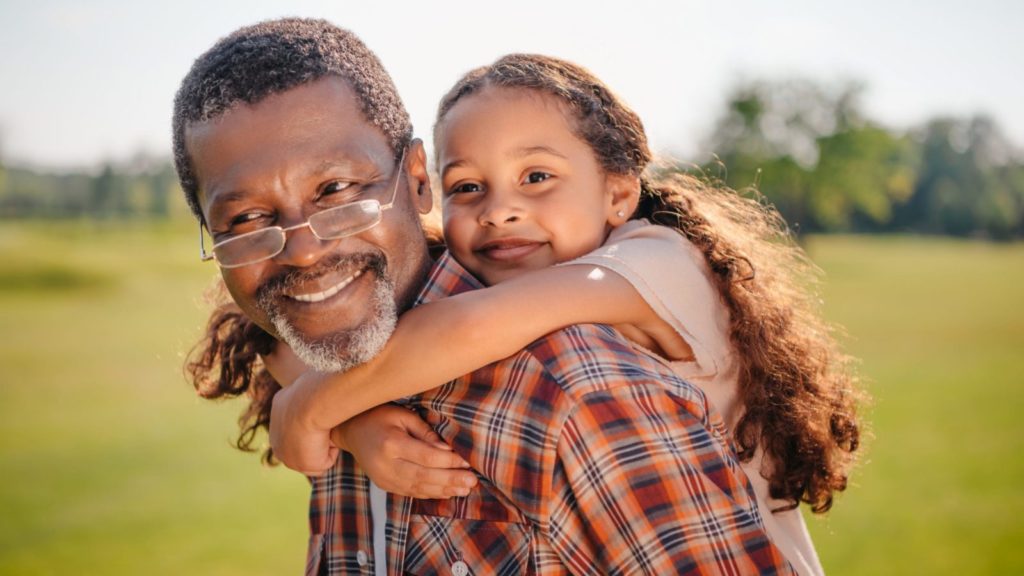 Grandparents traveling alone with their grandkids, called skip-get travel because they're "skipping" the middle generation, continues to grow as a travel trend. Many grandparents spent the early months of the pandemic missing time with their grandkids, and they're more determined than ever to make up for it with skip-get trips.
ROOM FOR THE WHOLE FAMILY: 13 Best All-Inclusive Resorts for Families of 5+
Two-generation vacations have the potential to solidify grandparent-grandchild bonds while giving parents a welcome break. Whether it's an overnight staycation or a grandparent-friendly all-inclusive resort, skip-get experiences a sure-fire way to build memories.
9. Guided Group Tours Will Remain a Popular Option for Families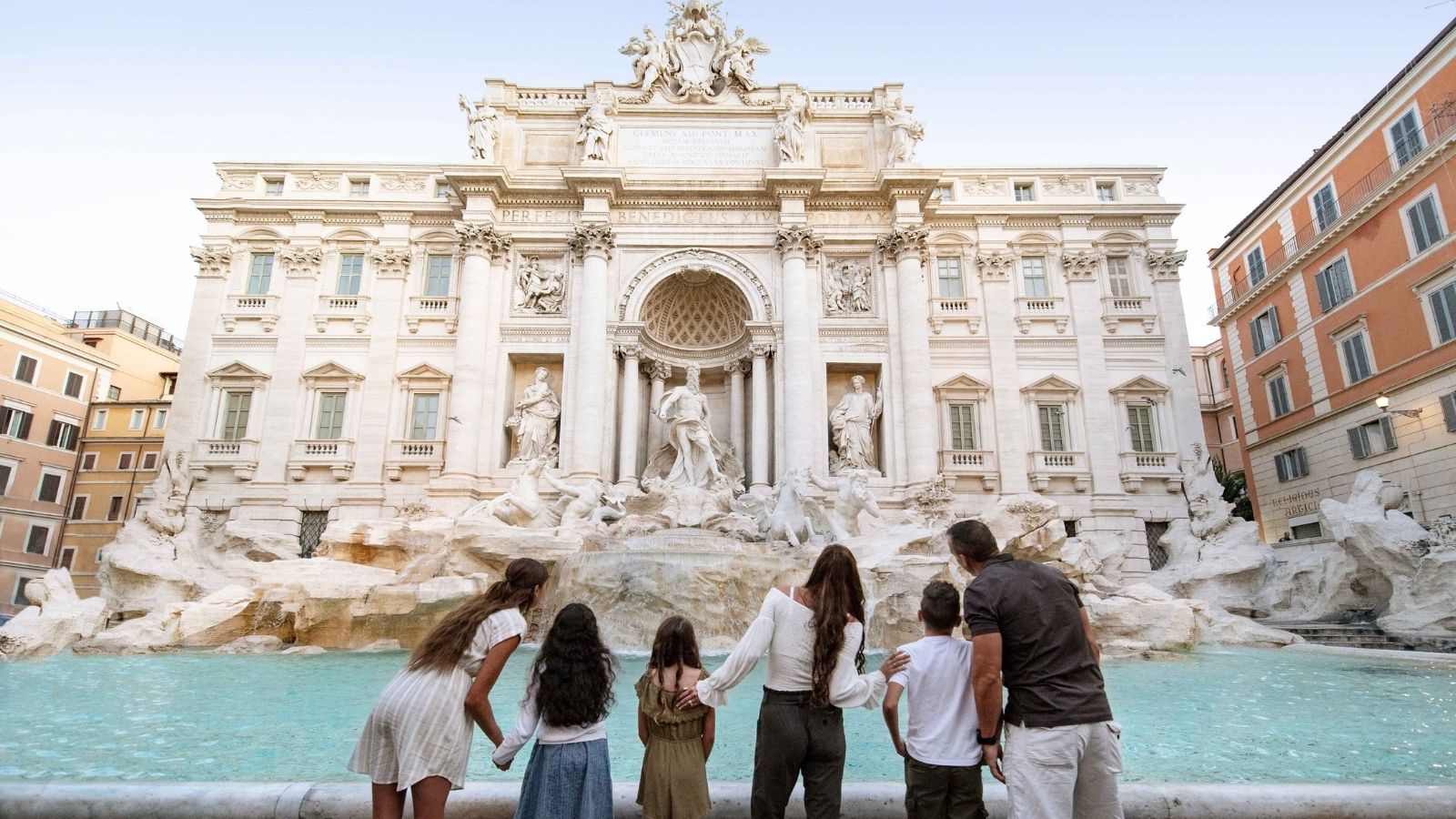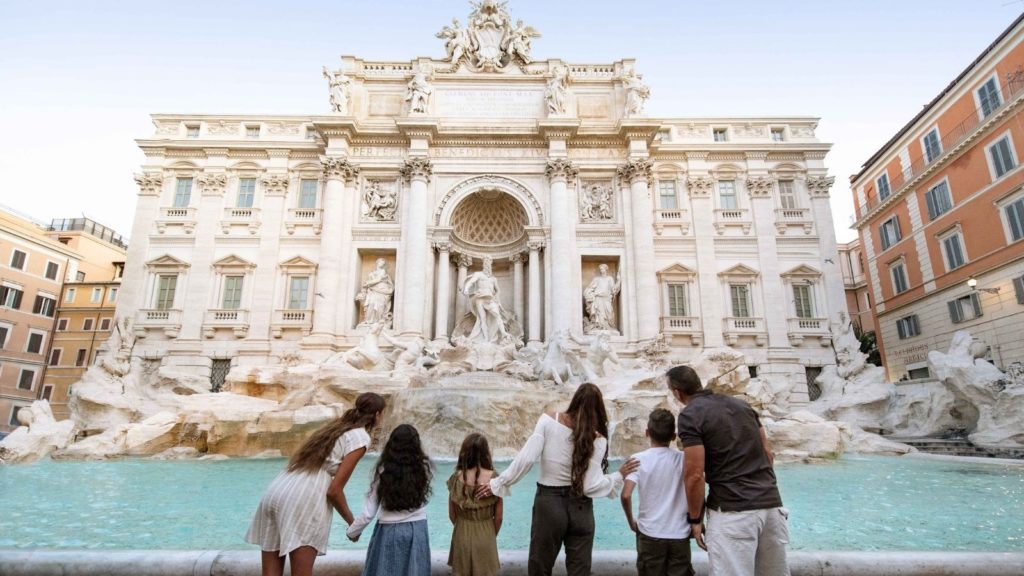 Planning and executing a family trip to a faraway land can be daunting, especially while navigating the uncertainties of this current phase of the pandemic. But on guided family travel adventures, your trip leader does all the advance planning and handles all of the tedious details, freeing you and your kids to just relax, recharge, and explore the world together.
BEFORE YOU BOOK: 5 Things I Wish I Knew Before My First Adventures by Disney Trip
Better yet, guided group tours almost always include accommodations and at least some meals; some include everything from flights to transfers to gratuities for maximum vacation ease. After the stress of the past few years, who couldn't use a bit of that? Adventures by Disney specializes in guided family trips to over 40 destinations on all seven continents.
10. All-Inclusive Resorts Are Upping the Convenience Factor for Parents
Traveling with little kids isn't easy. For every moment of delight or discovery with your toddler, there's usually an equally intense meltdown to balance it out. And going anywhere with an infant means keeping a baby packing list and lugging multiple suitcases filled with cumbersome gear.
CLOSE TO HOME: 17 Best All-Inclusive Resorts in the U.S. for Families
But at the three Grand Velas resorts in Mexico, a designated baby concierge takes care of everything your little one needs, providing cribs, high chairs, baby bathtubs, bottle warmers, pacifiers, and more. You can travel light knowing it's all waiting for you at check-in. It's part of a growing trend of all-inclusive family resorts becoming truly all-inclusive for families.
More from FamilyVacationist: