With its huge variety of hotels and attractions for all ages, there's no better place in the U.S. for multigenerational family vacations than Walt Disney World in Orlando.
Planning a multigenerational Disney World vacation isn't as easy as just showing up and hoping for the best, though.
I've planned many multigenerational trips to Disney World with my parents and grandparents, and these are my tried-and-true tips for keeping everyone happy.
Family vacations that include multiple generations are a magical way to strengthen the bond between parents, kids, and grandparents, and there's no family vacation spot in the country more suited to these kinds of trips than Walt Disney World in Orlando. That doesn't mean you can just show up and hope for the best, though. Disney vacations with grandparents (or cousins, or nieces and nephews, you name it) require some advance planning and know-how to get them just right.
How to Plan a Multigenerational Disney World Vacation in 2024
From choosing the right Disney World hotels to picking your spots at the Orlando theme parks, there's a lot that goes into planning a multigenerational Disney World vacation. As someone who's done it many times with my own family, I've developed a strategy that's pretty good at keeping the whole extended family happy. Here's how I do it.
ULTIMATE GUIDE: Everything You Need to Know about Disney Genie and Genie+ in 2024
1. Pick a Hotel That's Best Suited to a Multigenerational Disney Vacation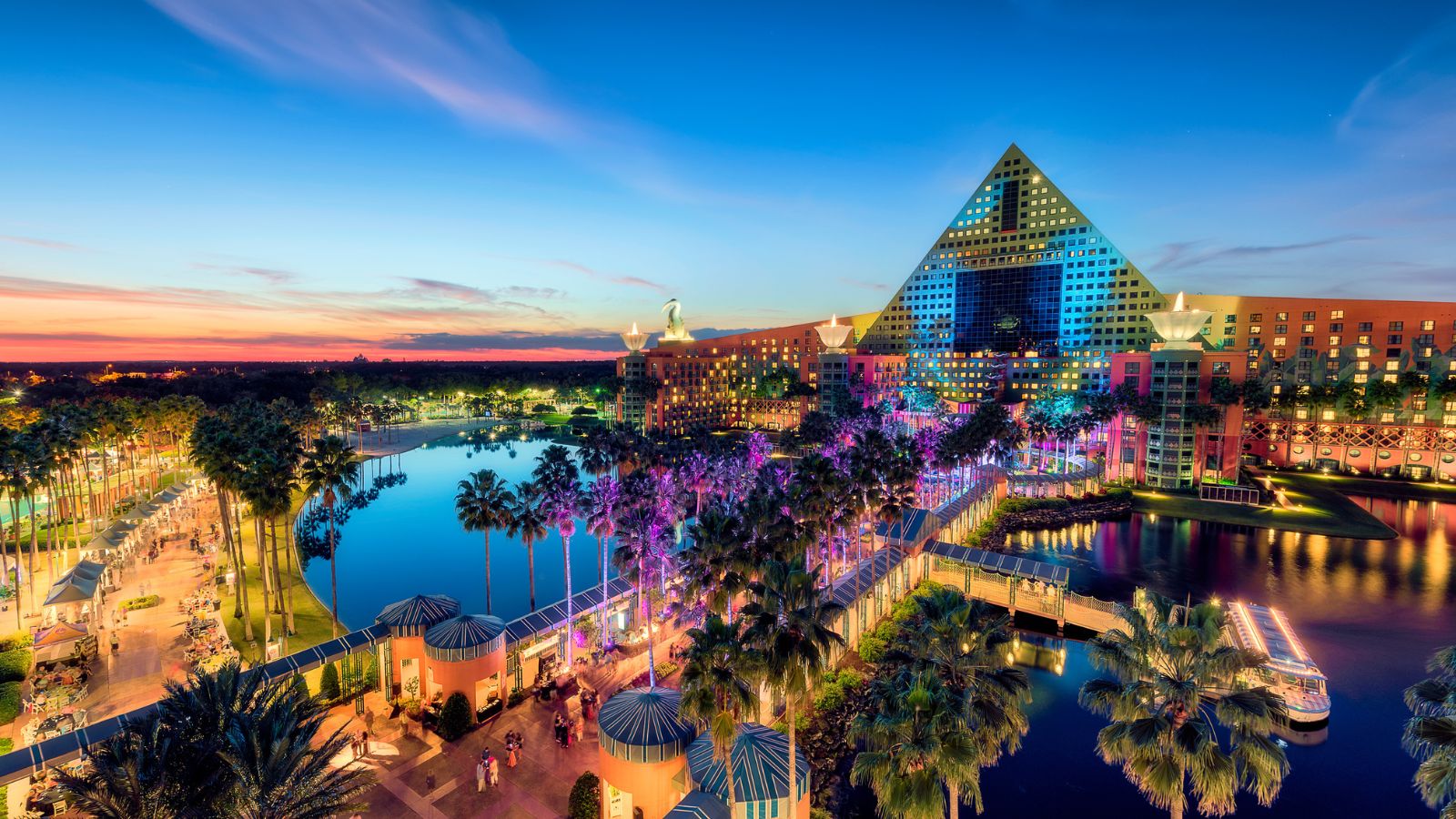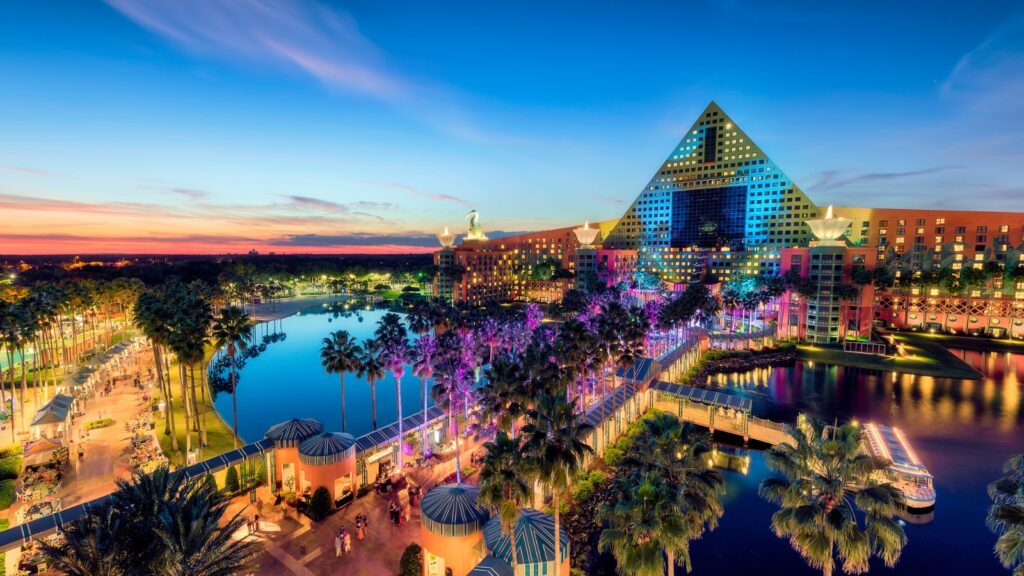 Whether it's your first Disney vacation or your fiftieth, choosing the right hotel near Disney World and other Orlando attractions is probably the most important decision you'll make when planning a vacation with multiple generations of family. It's even more important when you're traveling as a large group with a wide range of ages. The most important factors are convenience to the parks, the ability to be together as a family, and the kinds of perks you can only get with a theme park hotel.
WHEN TO GO: When Is the Best Time to Visit Walt Disney World?
If someone in your family is a Disney Vacation Club member, take advantage by booking one of the large villas with one to three bedrooms, along with full kitchens and living rooms. I love doing this because you can cook some of your own meals that everyone enjoys, and it saves some money. Even if you aren't a Disney Vacation Club member, you can book these villas through a travel agent, a DVC resell site, or the Walt Disney World website (they're expensive but worth it for extended families).
Another way to stay close together while vacationing at Disney World is to book a cabin at Disney's Fort Wilderness Resort. The cute cabins sleep up to six people, have a full kitchen and outdoor grill, and are just a short boat ride away from Magic Kingdom. I recently stayed in a cabin with my family and we loved zipping around the campgrounds on our golf cart, being able to grill out for dinner, and having easy access to Magic Kingdom even if we were just going for a few hours.
2. Don't Try to Do it All on Your Multigenerational Disney Vacation
One mistake families make when trying to plan a trip with multiple generations at Disney World is trying to "do it all," something that's virtually impossible at any amusement park for kids but especially at a resort as large as Disney. I always recommend making a list of your most important priorities and must-do experiences: which parks you want to visit, which restaurants you want to try, and which days you want to sit back and relax back at the hotel. Think quality over quantity, especially when visiting Disney with grandparents or young kids.
READY, SET, GO: Everything You Need to Know Before Your First runDisney Race, No Matter Which Coast You're on
In fact, I think of the best things you can do on a multigenerational Disney vacation is hang out at the hotel and go to the pool or enjoy the on-site amenities and activities. I recently spent a whole day at Disney's Yacht Club Resort enjoying Stormalong Bay, the resort's sandy bottom pool, then went to Crew's Cup Lounge inside the hotel for an easy dinner.
3. Make Time for Everyone's Priorities
Instead of zooming around all four Disney World parks (Magic Kingdom, EPCOT, Animal Kingdom, and Hollywood Studios) with the extended family, have everyone in your group make a list of things they want to do, whether that's visiting Disney's Star Wars land, devouring a specific Disney World food, eating at some favorite Disney restaurants, or screaming their heads off on a favorite roller coaster. Make sure to build in time for everyone to do their favorite things in a way that makes sense based on which park or parks you'll be visiting on a given day.
WATER WORLDS: These Are My Top 4 Tips for Visiting Disney's Blizzard Beach and Typhoon Lagoon in Orlando in 2024 
Grandparents may enjoy seeing shows at Disney's Hollywood Studios, while kids will want to try to get on all of the rides and attractions at Magic Kingdom. Once I have my list from everyone, I tend to break each priority down by park so I can see what we can cluster together. Maybe dad wants to dine at the Rose and Crown Dining Room at EPCOT and the kids want to ride Guardians of the Galaxy: Cosmic Rewind at the same park. I would prioritize doing both of those on the same day, assuming I could get a virtual queue or Lightning Lane for the attraction.
4. Plan to Spend Time Together (and Apart)
One of the benefits of visiting Disney World with a large group is the ability to break into smaller groups some of the time. Parents should let the kids go off with the grandparents, aunts and uncles, or cousins. This gives everyone a break and allows different age groups to enjoy the different aspects of the parks.
FUN WITH THE KIDS: 7 Florida Attractions That Are Just as Much Fun as Disney and Universal
Plan to eat at least one meal together each day (most likely breakfast or dinner). Meeting as an extended family at breakfast lets everyone know the day's plans, while dinner allows the whole family to reconnect and share stories. If you're staying in a hotel room that has a full kitchen, this is a great opportunity to use that space to enjoy each other's company over a meal versus trying to fight the crowded parks and ensure everyone gets to a dining reservation on time.
Pro-tip: If your group is splitting up, be sure to have a group chat set up on your phone so if anyone has questions about locations, times, or needs some help with the kids, everyone knows.
5. Determine if You Really Need Disney Genie+
Disney Genie+ is a relatively new service at Disney World that has replaced the former FastPass system. Its cost is determined on a sliding scale based on which park your family is at or if you want to use it at multiple parks. The pricing is also per day per person, which adds up quickly if you're traveling with a large group. Before going to Disney you should think hard about if your group really needs to purchase Disney Genie+.
SUNNY DAYS: 11 Best Summer Vacation Ideas for Families in 2024
The parks where it's most useful are Hollywood Studios and Magic Kingdom, while EPCOT and Animal Kingdom can be managed without it if you arrive early or stay late. Anyone staying at an official Walt Disney World hotel should be aware that hotel guests get 30 minutes of extra time at each park every morning. I love using that extra 30 minutes to hop in line for popular attractions like Avatar Flight of Passage at Disney's Animal Kingdom or Seven Dwarfs Mine Train at Magic Kingdom.
If you're staying at a Disney Vacation Club resort or Disney deluxe resort, there are also certain nights throughout the week that you can have either EPCOT, Magic Kingdom, or Hollywood Studios to yourself for two hours after the park closes. These less-crowded times are also a great opportunity to hit rides you didn't get to do during the day.
6. Choose Your Transportation Wisely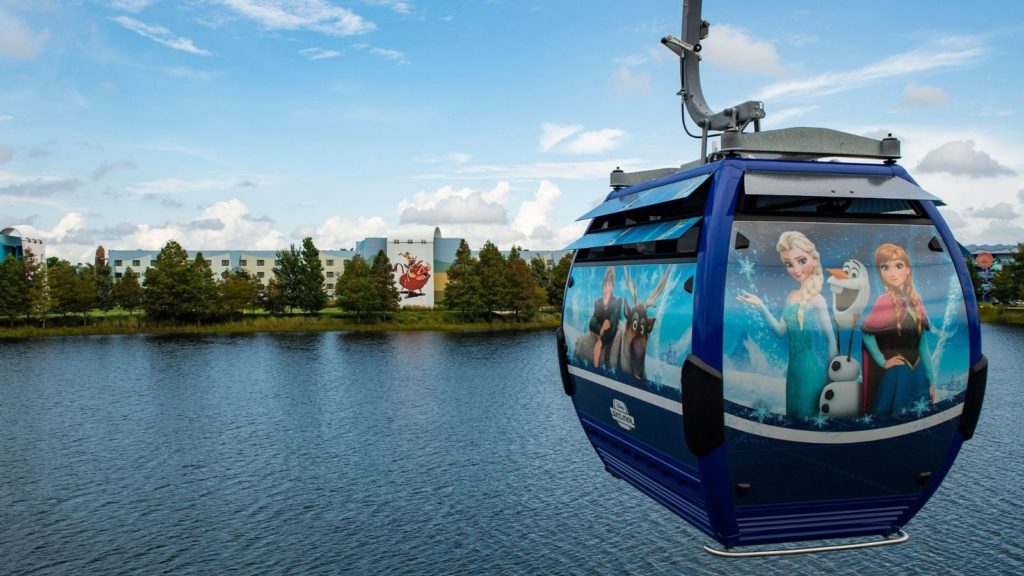 Disney has a variety of transportation options, including a fleet of buses to take you just about anywhere on property; boats that can take you to Magic Kingdom, EPCOT, Hollywood Studios, and Disney Springs; the Disney Skyliner that connects some hotels to EPCOT and Hollywood Studios; and of course the iconic monorail that takes you to Magic Kingdom and EPCOT.
SEASON'S GREETINGS: A Guide to Walt Disney World's Annual Holiday Celebrations
While Disney's public transportation often takes longer than driving yourself, it's a nice perk if you're staying at a Disney hotel. If you do choose to drive yourself, plan at least 15 extra minutes to walk from your car to the front entrance at EPCOT, Hollywood Studios, and Animal Kingdom.
You're also going to want to think about how to get back to your resort when you're done at the park. Some transportation options only operate until a certain time after the parks close, so be aware of timing. And be aware that the Disney Skyliner will not run if there's bad weather in the area, which can make it a challenge to get back to the resorts that are connected to the gondola system.
Pro tip: If at all possible, do not drive to Magic Kingdom. Not only will you need to walk or take the tram to the Ticket and Transportation Center, you will then need to take a monorail or ferry boat to the entrance of Magic Kingdom. This is a big time eater. The best option for Magic Kingdom is to take a bus, monorail, or boat to the park, depending on which resort you're staying at. This will drop you off as close to the front entrance to the park as possible.
7. Be Flexible
The number one rule about going to Walt Disney World with grandparents or as a large family is to be flexible. Rides break down, restaurants run out of ingredients for certain dishes, and the weather can be unpredictable. While you can plan as much as you want, there's no substitute for allowing some freedom for everyone in your group to just have fun.
I always tell people that being at Walt Disney World, even on a day when things don't seem to go just right, is better than being at work or school. If you're willing to be flexible with your plans and allow for some spur-of-the-moment fun, your family is sure to have a fun multigenerational Disney World vacation.
More from FamilyVacationist: