Each of Disney World's four theme parks in Orlando has something unique to offer, but when it comes to finding fun things for the youngest travelers to do, some parents may associate certain parks as being less kid-friendly than others. Yeah, I'm looking at you, EPCOT.
For decades, EPCOT has been colloquially referred to as the "educational park," with rides, attractions, and even an entire World Showcase based in reality, facts, global travel, and science—quite a different vibe than what you'll find in Magic Kingdom's Fantasyland. While Disney can certainly make education fun, it's not unusual for families to skip EPCOT when planning a Disney World vacation, sometimes even opting for a second day at Magic Kingdom instead.
ULTIMATE GUIDE: Everything You Need to Know About Disney Genie and Genie+
Why It's Time to Stop Skipping EPCOT
But there's a convincing case to be made that EPCOT is no longer a park you should skip. In fact, if you're vacationing with toddlers (or even teenagers), you should make it a point to visit the park whose full name ("Experimental Prototype Community of Tomorrow") represents just a small part of its modern identity.
In the last year alone, EPCOT has seen some impressive additions to its attraction lineup. They're all kid-friendly and, perhaps just as importantly, they all lean into Disney's popular films and characters in a way that's entirely new and fresh at EPCOT.
Guardians of the Galaxy: Cosmic Rewind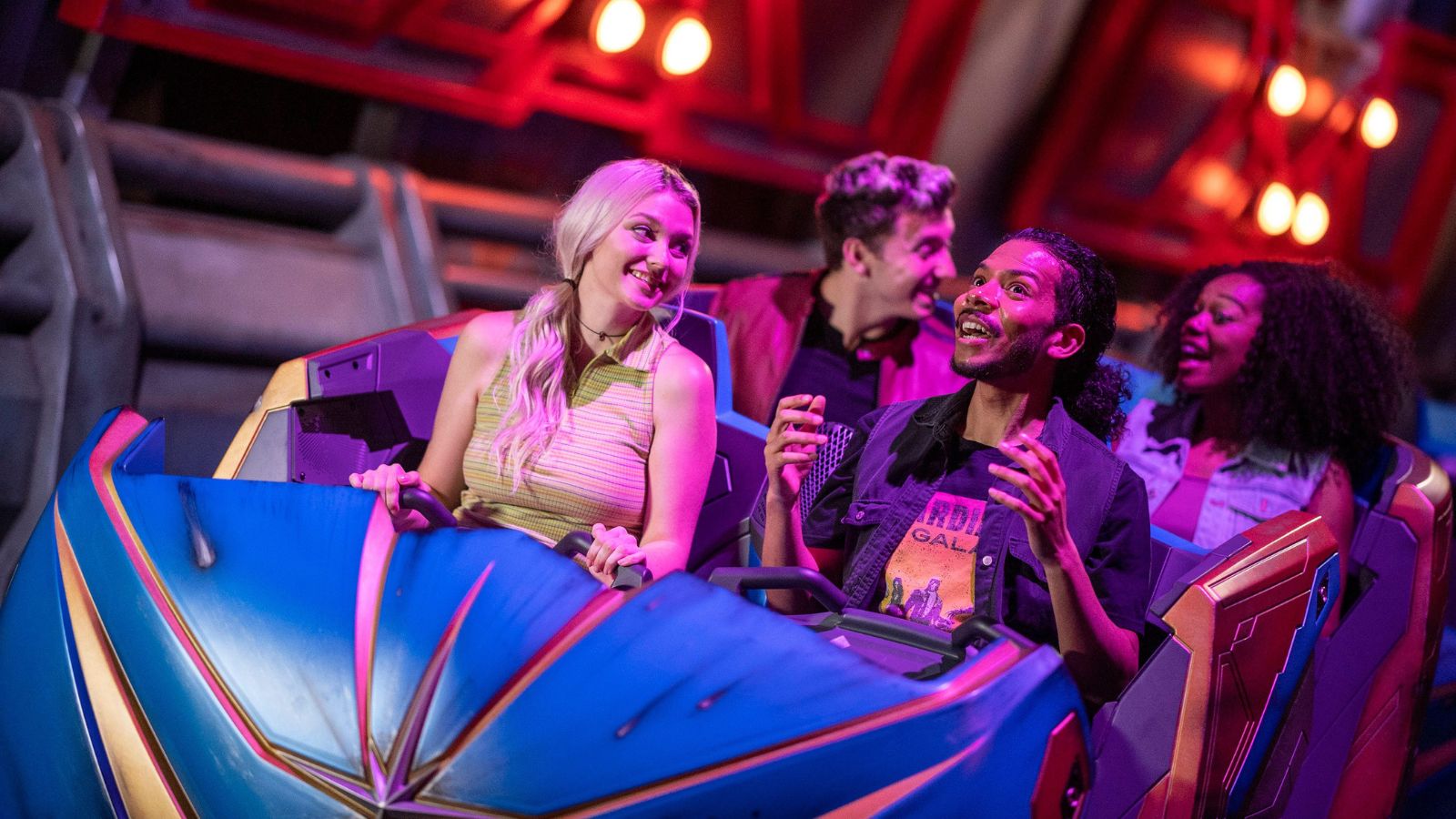 The juggernaut that is Guardians of the Galaxy: Cosmic Rewind provides that Goldilocks "just right" level of thrill for families, and it's based on the popular series of movies from the Marvel Cinematic Universe.
GALAXY QUEST: Is Disney's Star Wars Hotel Worth it for Kids?
Cosmic Rewind is a little like Space Mountain. The roller coaster ride is entirely indoors in a dark environment and contain loud noises, a smooth reverse launch, and some drops. If your kid is tall enough—the height requirement on Cosmic Rewind is 42 inches—they should be able to handle the ride just fine.
And if they're a fan of Rocket, Star Lord, and Marvel's other Guardians of the Galaxy, they're in for an extra special treat.
Remy's Ratatouille Adventure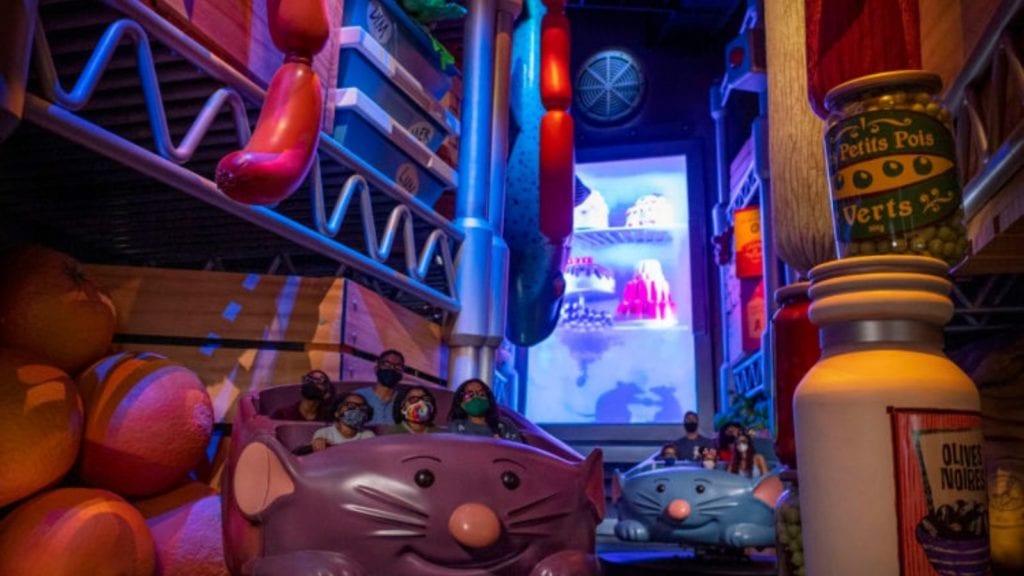 Another recent addition to EPCOT is Remy's Ratatouille Adventure. Direct from Disneyland Paris, this trackless 4-D dark ride offers a fun, gentle experience for the whole family. The ride is inspired by the Pixar film Ratatouille, and guests are "shrunk" to the size of a rat as they explore the kitchen at Chef Gusteau's restaurant.
BIG FAMILIES: 11 Best Disney World Hotels for Families of 5 or More
With no height requirement, guests of all ages can hop on—a much needed addition to the EPCOT attraction lineup if you're traveling with small kids.
Journey of Water Inspired by Moana
The upcoming interactive walk-through attraction Journey of Water is inspired by the film Moana. This fun addition to EPCOT will lean more into the "edu-tainment" aspect of EPCOT, exploring the earth's water cycle while embracing the themes from the popular animated movie.
Other Kid-Friendly Rides and Attractions at EPCOT
In addition to EPCOT's newest attractions, the park is already filled with family-friendly experiences. For Frozen fans, the hit boat ride Frozen Ever After can be found in the Norway Pavilion of World Showcase. And if your little ones are fans of Finding Nemo, head over to the Seas Pavilion and hop aboard The Seas With Nemo and Friends.
BE A VIP: Everything You Need to Know about Disney Vacation Club
Other kid-friendly rides at EPCOT include Journey Into Imagination, Spaceship Earth, Living with the Land, and Gran Fiesta Tour Starring the Three Caballeros. Big kids may also enjoy more intense rides like Test Track, Mission: SPACE, and Soarin' Around the World.
Characters Galore!
EPCOT is also a great park to do some character spotting. Classic Disney pals like Mickey, Minnie, Goofy, and Pluto can be found near the front entrance, and unique characters from Pixar films (such as Joy and Sadness from Inside Out and Vanellope from Wreck-It-Ralph) can be found in the Imagination Pavilion.
BRING THE WHOLE FAMILY: How to Plan a Multigenerational Disney World Vacation That Makes Everyone Happy
If your kids are dead-set on seeing Disney Princesses, EPCOT's World Showcase area is a good place to do so. Many princesses are located in their "home" country areas, such as Belle in the France Pavilion, Snow White in the Germany Pavilion, and Mulan in the China Pavilion.
Dining at EPCOT
Everyone has to eat, but don't let the international cuisine at EPCOT scare off any potential picky eaters. EPCOT's newest restaurant, Space 220, offers an out-of-this world dining experience that the family can enjoy with a unique immersive twist that makes it seem like you're dining 220 miles above Disney World.
WHAT TO EAT: 11 One-of-a-Kind Disney Foods You Need to Try at Disney World
And it's almost a guarantee that if you visit EPCOT, you'll be doing so during one of its four annual food festivals. Nowadays, there are only a few weeks in the year where EPCOT isn't in festival mode. Much like the park itself, EPCOT's food festivals may be quickly passed over by families for some extra pool time at the hotel. But stick around and you might be surprised to discover just how much these festivals offer for kids. From scavenger hunts with special prizes to kid-focused menu items, little ones may discover a new vacation highlight at the festivals.
EPCOT may not have a castle, but it does have more for families than meets the eye. The park strikes a healthy balance of rides, characters, dining, and atmosphere, giving kids plenty to look forward to and parents the opportunity to schedule breaks throughout the day.
More from FamilyVacationist: