There are a lot of reasons Florida is one of the best family vacation spots in the U.S. Between the beach towns, dining scene, all-inclusive Florida resorts, Orlando theme parks, and unique attractions in Florida, the Sunshine State has something for every age and interest. And when then the days heat up, nothing beats the best Orlando water parks like Disney's Blizzard Beach and Typhoon Lagoon for cool fun all day long.
Blizzard Beach and Typhoon Lagoon Water Park Tips
These two Disney water parks soar with family raft rides, body slides, lazy rivers, and one of the fastest rides in the entire Disney theme park kingdom. If you're considering a visit to either Blizzard Beach or Typhoon Lagoon, here's everything you need to know to have a perfect day.
Get to Blizzard Beach and Typhoon Lagoon Early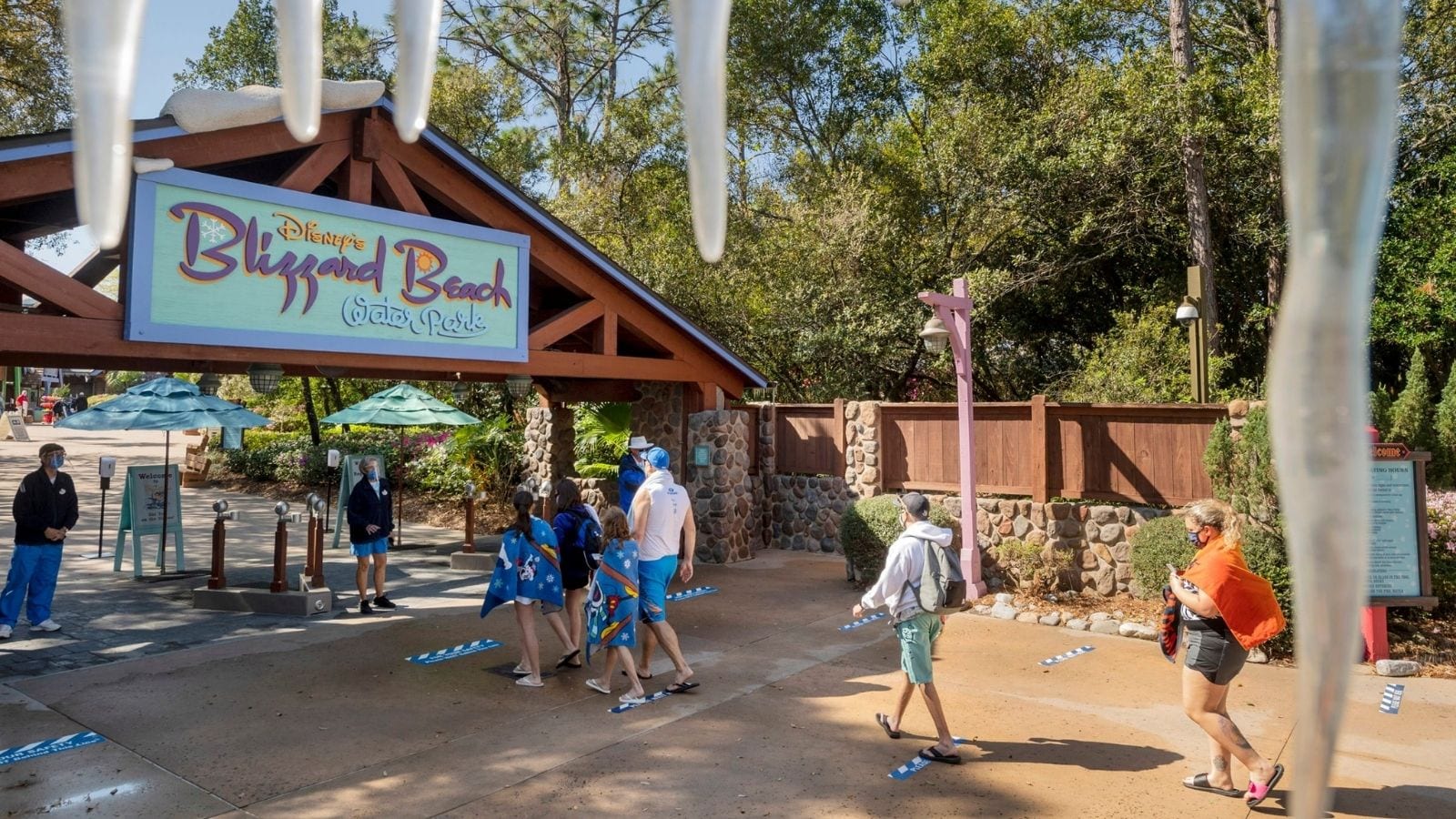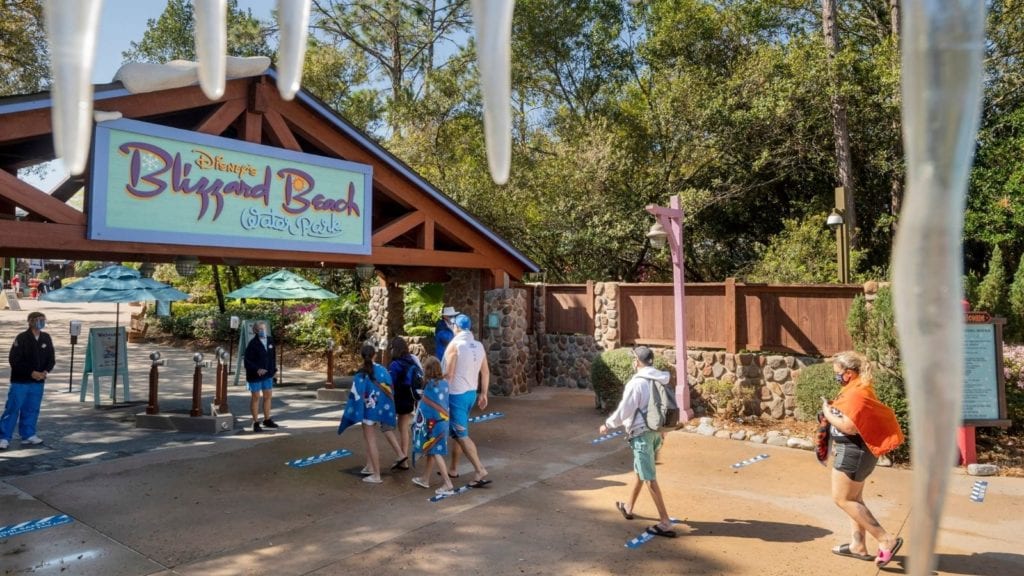 To maximize your time at Blizzard Beach or Typhoon Lagoon, make sure to get to the park about 30 minutes before opening. This will allow you to get into the park and find a home base for the day before all the best spots are taken.
PLAN YOUR TRIP: When Is the Best Time to Go to Disney World and Disneyland?
Around both water parks, there are beach chairs and loungers that are all up for grabs. If you get to Blizzard Beach or Typhoon Lagoon early enough, you can also snag a covered gazebo (they're free!) that will provide a much-needed shady spot as the day goes on.
Take Advantage of Mobile Ordering
Mobile ordering is everywhere at Walt Disney World. If you take full advantage of it, your day at Typhoon Lagoon or Blizzard Beach will actually be a day at the beach. To mobile order your meals, you'll need to download the My Disney Experience app and attach a credit card to your account. There are multiple locations at Blizzard Beach and Typhoon Lagoon that offer mobile order services.
FLORIDA FUN: Why Sarasota Might Be the Perfect Florida Vacation Spot for Families
One thing to note about mobile ordering at Blizzard Beach is that it takes a lot less time than some of the in-park locations at the major theme parks at Walt Disney World. So, there's really no need to order 30 minutes to an hour ahead of when you actually want to eat. Just be sure to take your phone with you when you go to pick up your food so the Disney Cast Member working the window grabs the right tray for you.
Plan Your Day Around Priority Attractions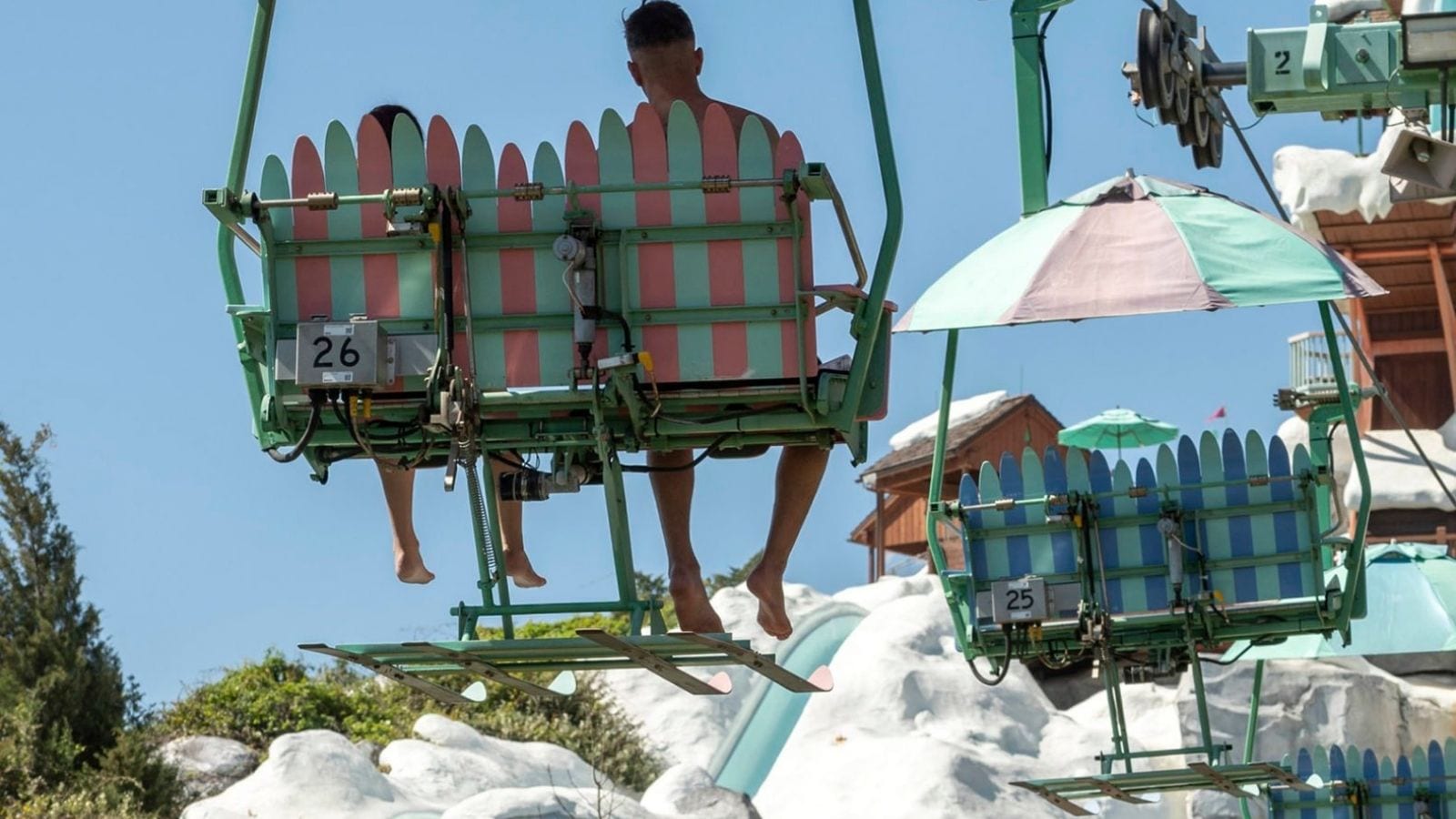 Just like you would plan your theme park visits around the rides at the top of your must-do list, you're going to want to prioritize certain attractions at Typhoon Lagoon and Blizzard Beach as well.
THEME PARK MAGIC: The Ultimate Guide to The Wizarding World of Harry Potter at Universal Orlando
At Blizzard Beach, for example, if you plan on riding the massive body slide Summit Plummet then you're going to want to go there first since the line can get very long very quickly. The easiest (and most fun) way to get to the top of Mount Gushmore is with the chair lift located near the front of the park. The ride will take you to the top of the mountain where all you have to do is climb a few more stairs to reach the top. This is also where you'll find another body slide and a family raft ride. Getting the big rides out of the way first will help to reduce your wait times everywhere else as well.
Consider Renting a Private Cabana at Typhoon Lagoon or Blizzard Beach
If you really want to upgrade your day at the water park, you can rent a private cabana space (called Polar Patios at Blizzard Beach and Beachcomber Shacks at Typhoon Lagoon). These cabana spaces are located all around the park, with many close to entrances to the slides and attractions. There are some added perks to renting a private cabana, such as having a designated space for your family where other people won't be close by, chairs and loungers in each space, and a locker to store all of your valuables.
DREAM TRIPS: 10 Dreamy Florida Beach Resorts Perfect for the Whole Family
As part of your day at the Polar Patio or Beachcomber Shacks, you'll have a designated Cast Member to bring you food, drinks, and new towels. The menu for these cabana spaces is limited, but the food options are meant to be shared between four and six people. You can also mobile order lunch and snacks from other locations around the park.
Polar Patio and Beachcomber Shack guests are also given a refillable water park mugs that are just like the refillable mugs you can get from a Disney resort. The mug is good for soda and water refills all day long at fountains around Typhoon Lagoon or Blizzard Beach.
More from FamilyVacationist: