Flying as a family is an entirely different experience than flying solo or as a couple. Your priorities change when flying with kids, and perks like advanced seat assignments, early boarding, and inflight entertainment may play a more prominent role than price when deciding which airline to fly.
What Is the Best Airline for Kids?
While every airline allows travelers to gate-check a travel stroller and/or car seat free of charge, not all airlines are the same when it comes to seating families together or keeping kids entertained at 30,000 feet. Here's a look at the best U.S. airlines for kids and families, and the ways in which they go above and beyond both at the airport and in the air.
FIND A DEAL: 16 Best Flight Booking Sites for Cheap Airfares
Tie: Best Overall Airline for Families – JetBlue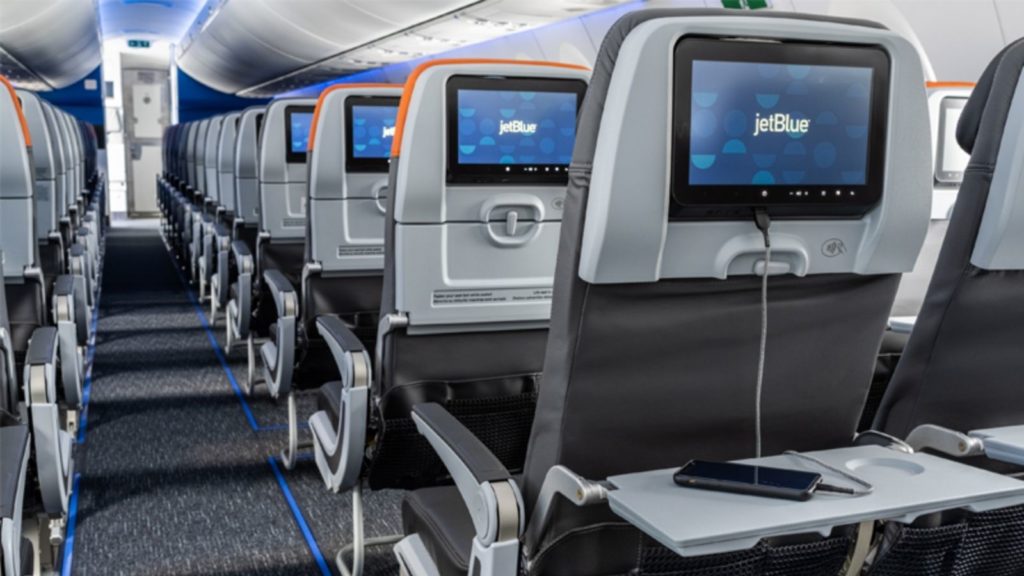 The best overall airline for kids and families, JetBlue is known for having the most legroom in coach of any U.S. airline, and that can make a big difference if you're flying with a lap child. With an average seat pitch of 32 to 34 inches, JetBlue's spacious seating means your family will have ample room to spread out and get comfortable during the flight.
CHEAP TRAVEL: How to Save on Flights, Hotels, and Meals
Another reason why JetBlue ranks among the best airlines for families is its free inflight Wi-Fi and personal TVs at every seat that help everyone in the family stay entertained throughout the journey. Choose from live DirecTV, movies, or SiriusXM radio, with included kid-friendly programming such as Nickelodeon, Cartoon Network, and Animal Planet. (Just remember to bring headphones that fit the little ones.) JetBlue is also generous with its snacks by providing an unlimited snack basket in the galleys after service is completed.
At JFK airport in New York, JetBlue's Terminal 5 is set up with families in mind. There's a pirate-themed playground near Gate 12 and an aviation-themed interactive play area near Gate 26.
Another huge perk for flying families is that JetBlue's frequent flyer program, TrueBlue, allows you to pool points with up to six other people. This means your family can combine points to redeem for a free flight. If parents and grandparents are all pooling points, for example, you can quickly earn free flights for the kids to visit the grandparents (or vice versa) on a skip-gen or multigenerational family vacation.
Families should be wary of JetBlue's cheapest Blue Basic fare class, which does not include full-size carry-on bags or advanced seat assignments. However, you can choose to pay extra to guarantee seats next to each other. Alternatively, you could purchase a Blue fare, which does include full-size carry-on bags and advanced seat assignments, along with other family-friendly perks like no change fees.
Tie: Best Overall U.S. Airline for Families – Alaska Airlines
Alaska Airlines shares top billing as the best airline for kids and families. Internationally, it has fewer options than JetBlue, but within the U.S., Alaska offers more than 1,000 daily flights, including more nonstops from the West Coast than any other airline. Seattle is the airline's primary hub, with others in Anchorage, LA, San Francisco, and Portland, Oregon. Its route network extends into a lot of smaller cities via its sister airline Horizon.
Alaska Airlines stands out with its family-friendly offerings. It's one of only three airlines to offer a family seating policy that guarantees that children under 13 will be seated with at least one adult on the same reservation at no additional cost. The airline also offers priority boarding for families traveling with kids two years and younger.
Onboard, entertainment options (via inflight WiFi on passengers' personal devices) include a separate Kids Zone entertainment stream that includes audio stories, kid-appropriate movies and television shows, and educational shorts like ABCmouse.
On the food front, there are the standard drinks and light snacks offered onboard at no extra charge. There are also pre-order options (pre-order two weeks to 20 hours before your flight) that include kid-friendly options like the Kid's Choice Picnic Pack with items like Pirate's Booty, granola bars, apple sauce, and a little toy to play with.
Alaska's frequent flier program allows new parents to maintain elite status Mileage Plan benefits for an extra year with its Elite Leave Program. And its unaccompanied minor program, Junior Jetsetters Service, escorts solo-traveling kids between the ages of five and 17, and includes supervision at all times, early boarding, and a free meal on flights longer than two hours.
Though it's not a family-specific offering, Alaska's 20-minute baggage service guarantee is a sanity savers for families who check luggage. The airline promises that bags will be at baggage claim within 20 minutes of the plane's arrival at the gate, and if it's not, passengers are offered a $25 discount code or 2,500 bonus miles.
Another thing that sets Alaska apart from many other airlines is its Fly for All app (for iOS or via Google Play), an app designed for traveling families, unaccompanied minors, and passengers with cognitive and developmental disabilities, including autism. The app is designed to help passengers understand the airport, boarding, and flight process before they even get to the airport to reduce travel anxiety.
Best Airline for Families Who Need Flexibility – Southwest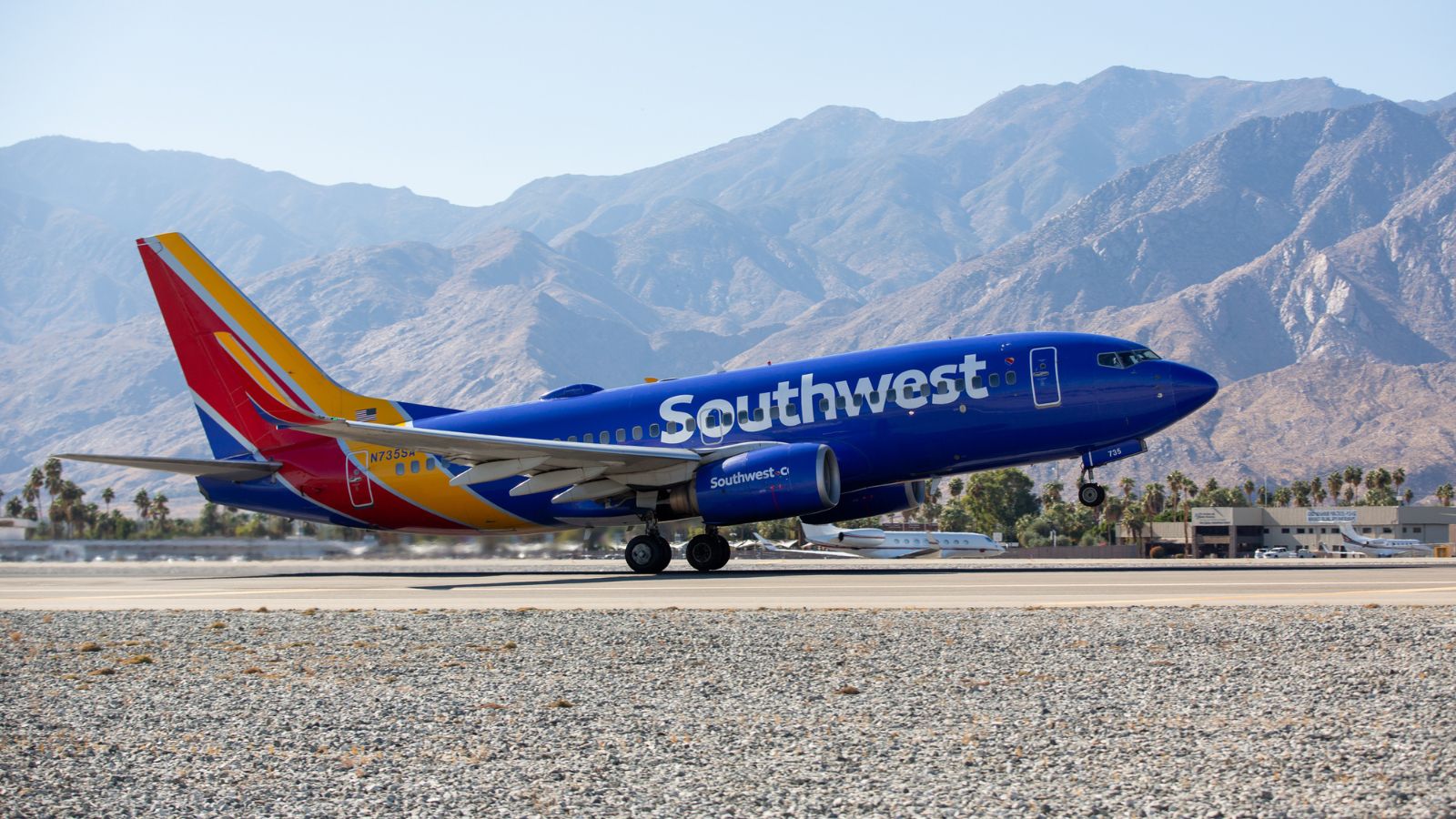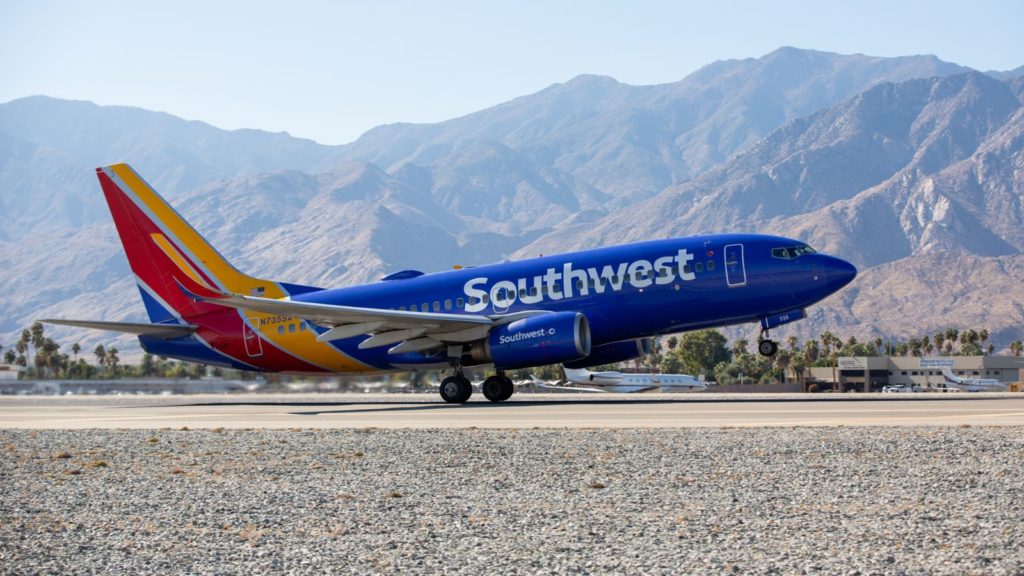 If your family often travels with multiple checked bags or values flexibility above all else, put Southwest at the top of your list of family-friendly airlines. All of Southwest's airfares include two free checked bags, and there are no change fees if something comes up and you need to change the time or day of your flights.
TRAVEL HACK: Foolproof Tips for Packing a Carry-On Suitcase
Family seating on Southwest shouldn't be a problem either, since Southwest allows families with children under six to board together after group A, regardless of boarding position. When flying Southwest, you'll choose your seats as you board on a first-come, first-served basis. If you haven't paid for Upgraded Boarding and your children are over six years old, you'll want to make sure to check-in exactly 24 hours before departure to ensure seats together. This is because the boarding order is determined by when you check-in.
Another reason Southwest is one of the best airlines for kids and families is its unique Companion Pass perk. Sign up for Southwest's loyalty program, Rapid Rewards, and when you earn 125,000 qualifying points in a calendar year you'll be able to assign one person to fly with you for free (plus taxes from $5.60) through the following calendar year.
Best Cheap Airline for Families – Frontier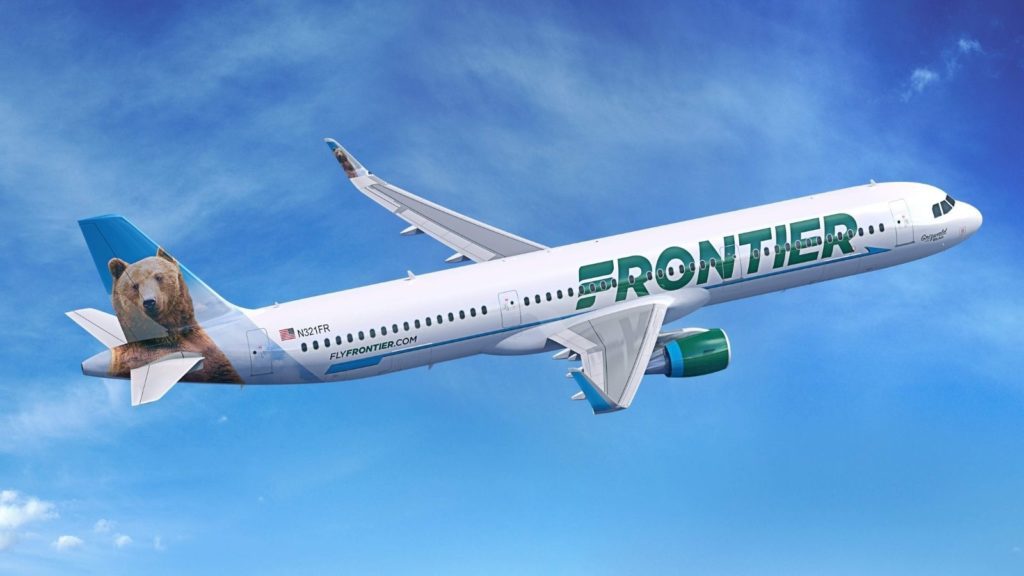 Frontier is the best airline for kids and families in the ultra-low-cost category. Flights are incredibly cheap, and the airline has some special perks like Family Pooling of points and Kids Fly Free promotions.
Of course, as with any ultra-cheap airline, extra fees are plentiful with Frontier. But there are ways to mitigate the extra fees, especially when traveling as a group. By joining Frontier's Discount Den membership ($59.99 annually, plus a one-time $40 enrollment fee), you'll be able to purchase discounted fares for up to nine people on the same reservation. And you'll have access to exclusive sales such as Frontier's frequent kids-fly-free promotions where one child under 15 can fly for free for every paid adult fare.
CRUISE DEALS: 5 Cruise Lines with Kids Sail Free Deals for Families
Families can often share bags to reduce fees, and it may even be worthwhile to purchase tickets at the airport to eliminate Frontier's online booking fee, which can add up to $46 per person each way. The larger your family, the more you can save if it's convenient enough to buy tickets at the airport.
When it comes to earning frequent flyer miles, you can start a family (or friends) pool with up to eight different people and combine your miles. To unlock this perk on Frontier, you'll need to reach Elite 20K status or sign up for the Frontier Airlines World Mastercard. Budget airlines like Frontier aren't for everyone, but if the price is right and you can navigate its fare structure, Frontier is a great choice for families.
Best Legacy Airline for Families – Delta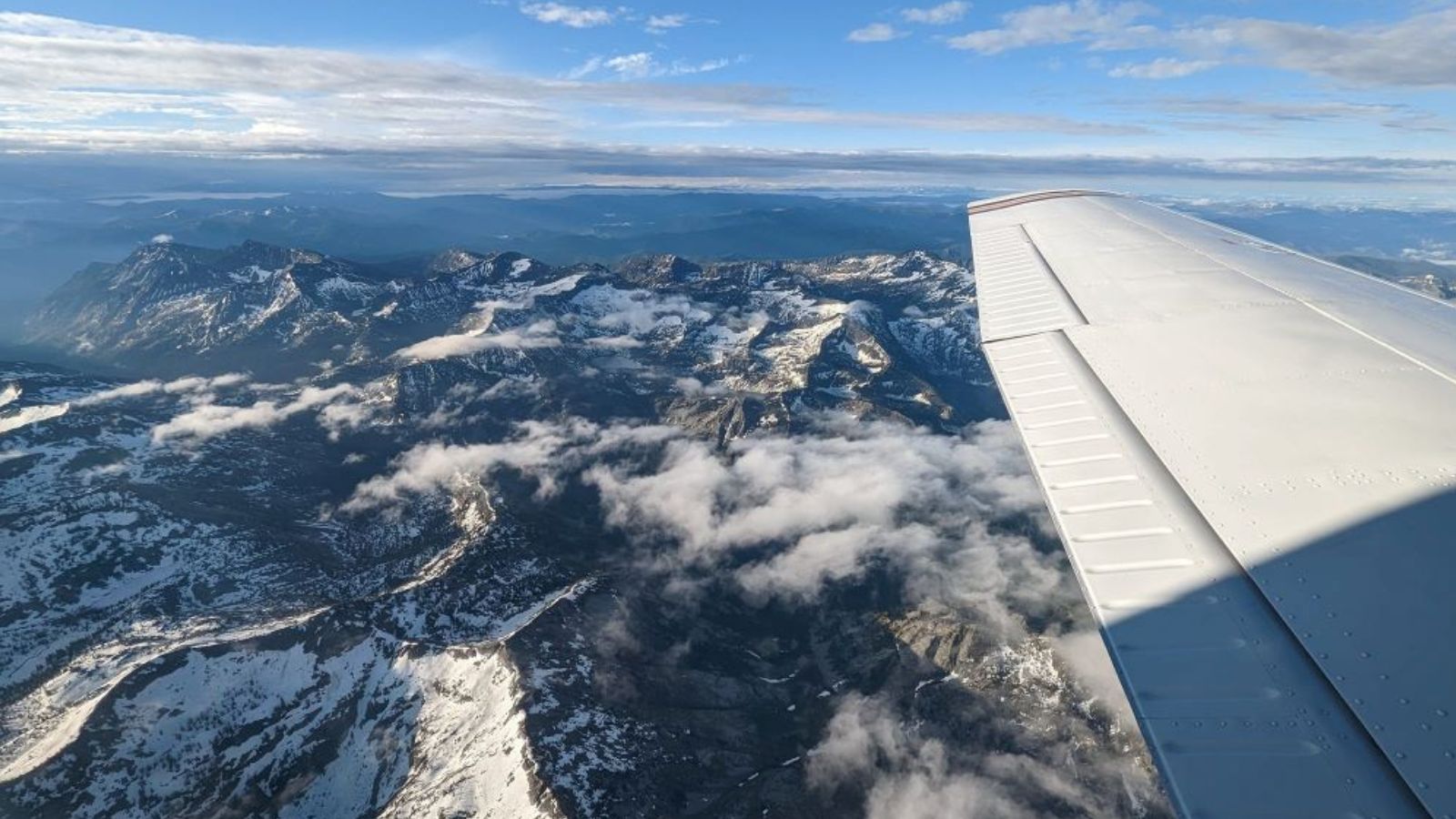 With its best-in-class experience among U.S. legacy airlines, Delta is the large U.S. carrier most likely to deliver a good experience to traveling families. With hubs in Atlanta, Boston, Detroit, LA, Minneapolis, New York (JFK and LaGuardia), Salt Lake City, and Seattle, it's well positioned to serve cities around the country (and world, but we're focusing on the U.S. for this story).
Delta has a host of offerings families will find helpful, including discounted tickets for children with a pricing structure that depends on the age of the child and the destination of the flight.
SAVE MONEY: 10 Best Hotel Booking Sites for Cheap Prices
Delta's family seating policy isn't a guarantee, but the airline does say that it "strives to seat family members together upon request," and that if you can't get seats together when you book, you should call the Reservations line (800-221-1212) to "review available seating options."
The airline also checks strollers and car seats for free (curbside, at the ticket counter, or at the gate). If you book a seat for your child—or if there's an open seat in your row—you can bring a car seat onboard, as long as it's FAA approved. And in addition to your carry-on allowance, you can also bring a booster seat, infant seat, and/or breast pump/cooler bag for free.
As part of its entertainment offerings, Delta has a whole suite of kids programming, including movies and kids shows from the likes of Disney, Cartoon Network, and Nickelodeon.
For infants, Delta offers free onboard bassinets (SkyCots) for babies up to 20 pounds and 26 inches. Each flight has a limited number of SkyCots, so it's important to request one in advance by contacting the Reservations line and then speaking with a gate agent at the boarding gate.
Delta's unaccompanied minor program offers passage for up to four kids together for a single fee, and includes an employee escort, barcoded wristbands that track them on their journey, the chance for guardians to escort the minor to the gate, and at some airports, access to a kids-only lounge.
Delta doesn't have restrictions on flying if you're pregnant and doesn't ask for medical certificates for pregnant women traveling, though the airline does suggest that if you're eight months pregnant or more, that you check with your doctor before flying.
More from FamilyVacationist:
This story contains additional reporting by Christine Sarkis.