Before becoming a mom, I never considered staying at an all-inclusive resort. Hotels were just a place to rest my head at night and I didn't see the point of traveling to another country just to stay in the same place the entire trip. I assumed, wrongly, that all-inclusive resorts were for unadventurous and unimaginative travelers. For years I never even gave them a second look.
After kids, though? Then I began to see the appeal of staying put and having lodging, food, and activities all in one location (and price). At the urging of my husband, who is usually as exhausted as me, I begrudgingly agreed to try an all-inclusive resort for the first time. Now I'm a convert and I think all parents need to try an all-inclusive family resort at least once. Short of leaving the kids at home, I've come to believe it's the best—and perhaps only—way for parents to truly get some rest and relaxation on vacation.
I used to hop on a plane with a small backpack or underseat carry-on bag and figure out what to do at my destination on the way there. As a parent, I still have a serious case of wanderlust. My sense of curiosity and adventure hasn't changed, either. But like many parents, I had to change my whole approach to traveling once children became my traveling companions. Traveling with kids involves more planning, and you don't often return home feeling relaxed and refreshed.
But what if there were another way to take a family vacation, one in which you get some downtime too? That's where all-inclusive family resorts come in.
CLOSE TO HOME: 19 Best All-Inclusive Resorts in the U.S. for Families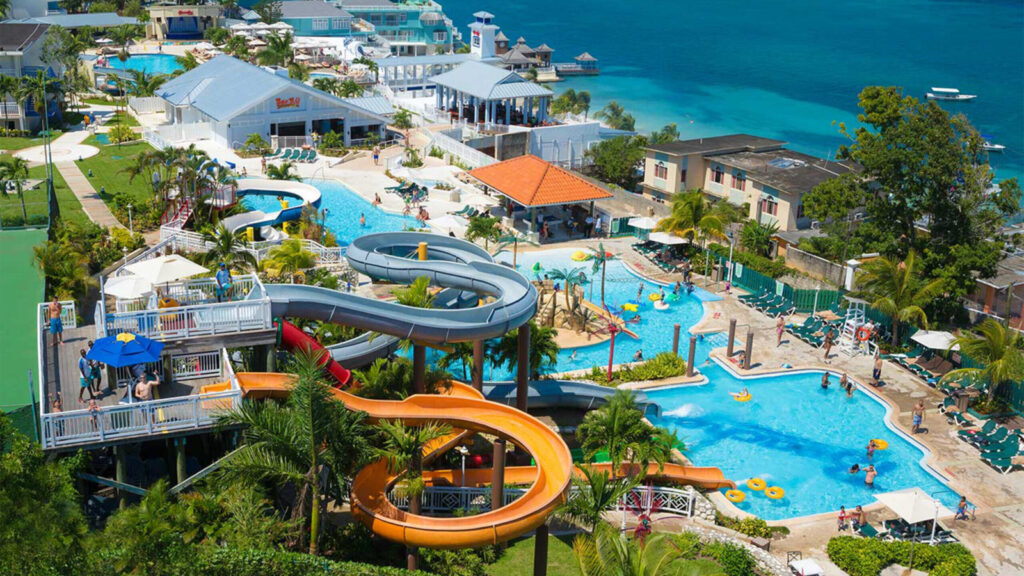 Why All-Inclusive Resorts Started to Look Like a Good Option
When a school break rolled around a couple of years ago, I considered staying at a resort for the first time. As a working mom of four, I am constantly scheduling activities, playdates, appointments, and preparing meals for my family. It's exhausting and it doesn't leave a lot of time or energy for planning trips.
NO PASSPORT NEEDED: 8 Best Puerto Rico All-Inclusive Resorts for Families
When I started looking into family resorts, I found it almost unimaginable that I could show up in a tropical location where all activities and meals were taken care of for my entire family. I could give my kids a "yes day" every day of vacation without worrying about extra costs. I pulled the trigger on a trip to Beaches Turks and Caicos, an all-inclusive family resort in a place I've always wanted to visit. The pre-kids version of me would have cringed, but I didn't care. As a parent, it looked like everything I needed in a family vacation.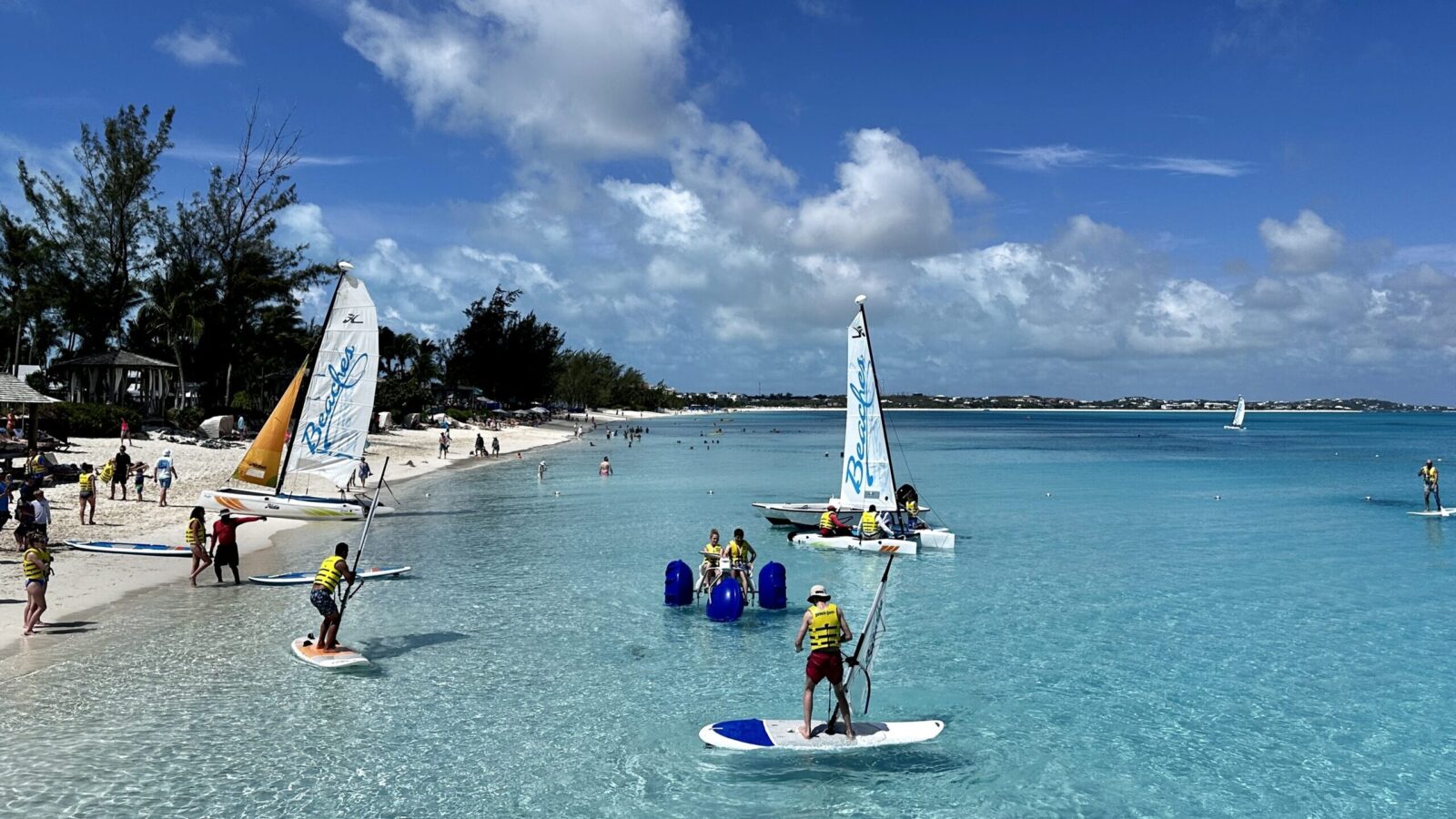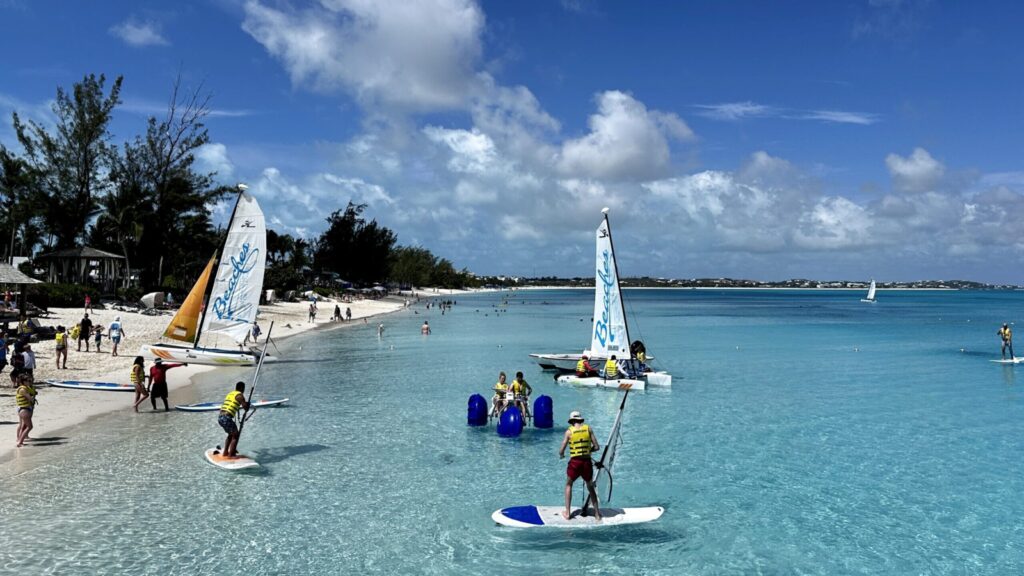 Preparing for an All-Inclusive Vacation
As the date of our trip approached, I started getting nervous. I've never been a sit-on-the-beach-for-days type of traveler and I worried that my family's six-day trip would get boring after just a day or two. I also worried that I would take my family abroad and miss out on getting to know the culture, food, and people of the place we were visiting.
SUN AND SURF: 6 Best Hawaii All-Inclusive Resorts for Families
Even with these nagging worries, getting ready for the trip was a breeze. Leading up to the trip, I didn't spend hours researching excursions or tracking down the best local restaurants. I didn't have to print out pages of confirmations for different tours and hotels. I only needed to show up at the airport and look for the included transport to the resort when we landed. It was the easiest and least stressful trip prep I'd ever experienced.
Embracing the All-Inclusive Experience
Any worries about getting bored vanished after just a few hours at Beaches. After grabbing lunch right on the property, my family spent a bit of time walking around the resort. I was impressed by how much there was to do. Some families were playing volleyball in the pool or snorkeling at the beach. Others were making tie-dye shirts or playing air hockey. I immediately felt at ease knowing that I wouldn't be responsible for finding entertainment for my kids all day; the entertainment was all around us.
MORE SPACE: 13 Best All-Inclusive Resorts for Families of 5+
Although I don't drink alcohol often, I immediately found a mocktail I loved (a virgin mojito) and started treating myself to drinks throughout the day. My kids indulged in virgin piña coladas and made endless trips to the resort's mac-and-cheese truck and ice cream parlor. We spent most of our days alternating between the resort's many pools and the beach. We went to the on-site water park, entered a hula-hooping contest, snorkeled, rode a sailboat, and took a trip to see the coral reef.
My husband and daughter went scuba diving, which was the only activity not included in the base price. We tried as many restaurants as we could, from sushi to Mexican. At night, we went swimming again, made late-night runs for dessert, and attended the performances that Beaches Turks and Caicos put on each night. In between, I got to read almost an entire book that had been on my bookshelf for years!
During my trip, I had as little stress imaginable for a mother of four. I was engaged with my kids. I was the type of parent I like to be. While not the same as getting out and exploring, I appreciated that the resort served local dishes like conch fritters and pan-poached fish, and brought some cultural experiences to us, including a weekly Caribbean festival.
HARD-TO-PLEASE: 10 All-Inclusive Family Resorts Even Teenagers Will Love
Although I'd been worried that a week at an all-inclusive resort would be too long, when our vacation came to an end I didn't want to leave. I arrived home more relaxed and happier than I have from any vacation since having kids.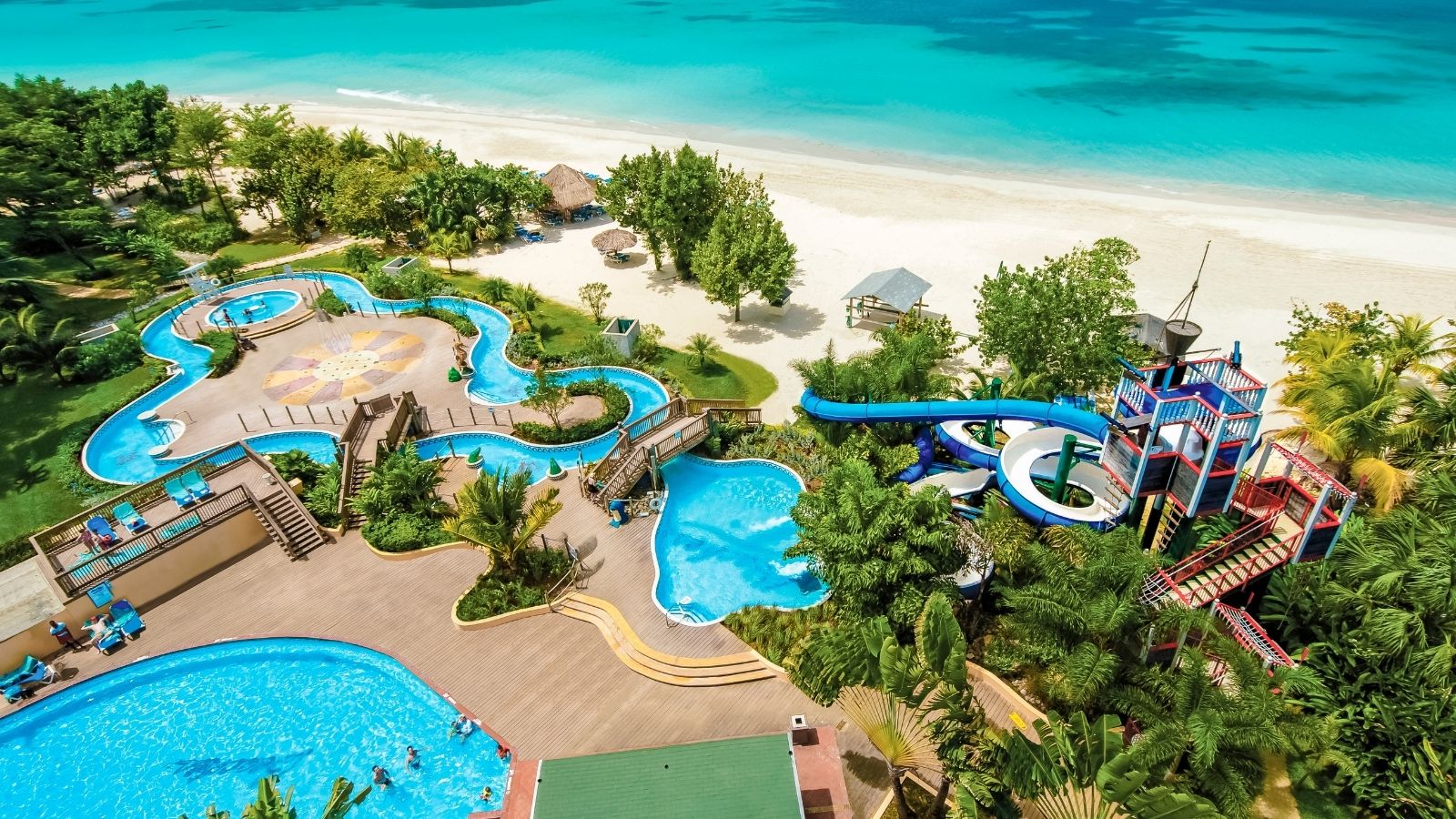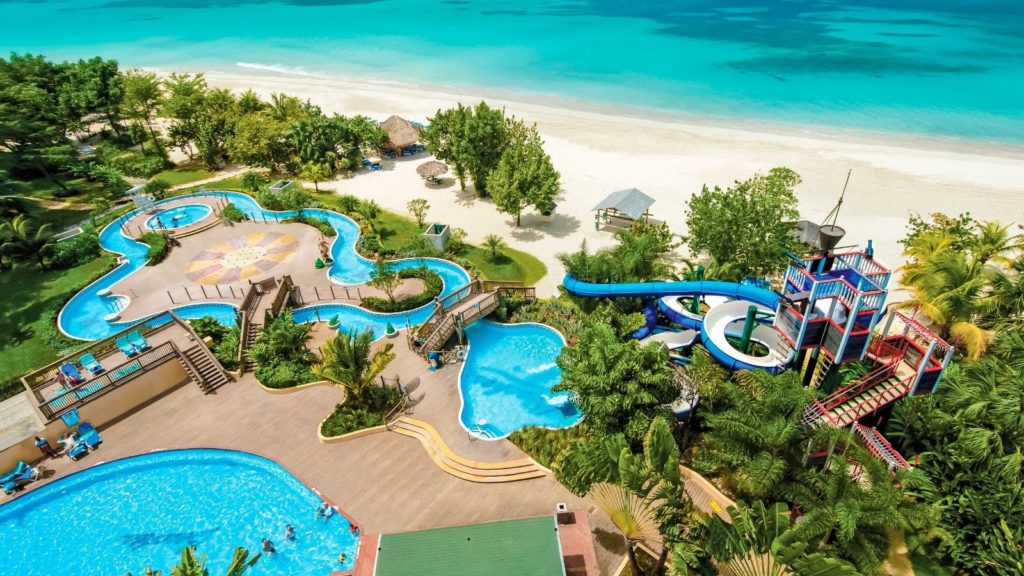 How I've Adjusted My Approach to All-Inclusive Resorts
Since that first trip to an all-inclusive resort, I've been to a few others. I've adjusted my approach to visiting all-inclusives and now make an effort to balance resort life with the adventures and cultural experiences I enjoyed before discovering resorts. This is the perfect formula to satisfy my desire to have new experiences and see new things with the very real desire to find a way to actually relax on vacation and not spend too many hours planning every detail of a trip.
SOUTH OF THE BORDER: 13 Best All-Inclusive Mexico Resorts for Families
One of my favorite all-inclusive experiences since that first vacation at Beaches was my family's stay at the Hilton Cancun. The resort has gorgeous pools steps from the Caribbean ocean and strikes a great balance between being family-friendly yet sophisticated enough for adults. In the Dominican Republic, I enjoyed staying at Lopesan Costa Bavaro, another all-inclusive resort with a huge water park as well as on-site activities including a bowling alley and escape room.
We still take some family vacations that are closer to the trips I used to enjoy—later this year my family and I are traveling to Egypt and Jordan, for example—but all-inclusive family resorts are now a recurring feature of our family vacations. I'm so glad I gave them a try. I think every parent should at least once.
More from FamilyVacationist: