When you're vacationing at Disney's theme parks in Orlando or Anaheim, your time is money. With so many rides, restaurants, and unique experiences to fill your days, however, it can be tough to know how to maximize your time at Disney World or Disneyland. That's why the solution to getting the most bang for your Disney buck may be to spend extra time in the parks after they've closed. I'm talking, of course, about Disney's After Hour events in Florida and Disneyland After Dark in California.
Whether you want to explore every square inch Star Wars: Galaxy's Edge or take advantage of shorter wait times at popular Disney rides like TRON Lightcycle/Run or Guardians of the Galaxy: Cosmic Rewind, Disney's After Hour events serve a number of purposes throughout the year, depending on which one you attend. From a few extra hours in the parks during the spring and summer months to full-scale Halloween and holiday parties in the fall and winter, Disney's After Hour events have become some of the most highly anticipated happenings of the entire year.
Like virtually everything that comes with a Disney vacation, however, Disney's After Hours events are not cheap, and the price tag (like many other components of a Disney vacation) has only gone up year after year. So, to help you decide if any of Disney's After Hours events are actually worth the cost to you, I'll breakdown what they are, when they take place, and what you get for the money.
DISNEY DINING: These Are the 25 Best Disney World Restaurants at the Orlando Parks
What Are Disney's After Hour Events and When Do They Take Place?
Disney's After Hour events are opportunities to spend extra time in the parks with smaller crowds, oftentimes with seasonal offerings and entertainment. Disney hosts several After Hour events throughout the year at both Disney World and Disneyland. As the name implies, these unique nighttime experiences take place immediately following the park's posted operating hours, allowing attendees to experience rides, character meet-and-greets, entertainment, and more "after hours." These events can last anywhere from three to five hours after the park closes to regular guests.
KNOW BEFORE YOU GO: Ultimate Guide to Disney Genie and Genie+
In Orlando, Disney's After Hours events are offered at select parks throughout the year, including Disney's Hollywood Studios, EPCOT, and Disney's Typhoon Lagoon. In Anaheim, examples of Disneyland After Dark events include both a Star Wars Nite and a Pride Nite.
Some of Disney's most highly anticipated After Hours events take place around the holidays. Both Disney World and Disneyland host After Hours events August through October during the Halloween vacation season (Mickey's Not-So-Scary Halloween Party in Magic Kingdom and Oogie Boogie Bash in Disney California Adventure). In November and December, Magic Kingdom hosts its annual Mickey's Very Merry Christmas Party. These seasonal parties take place on select nights each week and feature a festive transformation of the park.
What's Included in Disney's After Hour Events?
All of Disney's After Hour events are all hard-ticket events, meaning that each guest must purchase separate admission in order to attend. The ticket price for these events has ticked up over the years, to the point now where it costs as much as if not more than the cost of a one-day park ticket. Keep in mind that the price is on top of what you would pay for regular admission during the day.
WORTH THE PRICE? Everything You Need to Know about Disney Vacation Club
For example, if you want to visit Magic Kingdom the same day as an After Hours event, you would pay for both regular admission during the day and the additional cost of admission to the After Hours event. Disney's After Hour events typically last anywhere from three to five hours after the park closes. You'll usually be able to get into the park where the After Hours event takes place about three hours prior to the start of the event, however.
Once the After Hours event begins, you'll have access to the park with significantly smaller crowds. Since these are limited-capacity events, you will typically find much shorter wait times for rides, including the most popular ones. You will not be able to purchase Genie+ for After Hours events, but in most instances you should find that the standby wait times are much shorter than they usually are during the day. This is one of the biggest perks of attending an After Hours event.
At some Disney World After Hours events, special Disney foods like novelty ice cream, popcorn, and select beverages are included with the cost of After Hours admission. Food and beverages are not typically included with admission for Disneyland After Dark events.
OUT OF THIS WORLD: Every Day Is 'Star Wars Day at Sea' in Disney's Star Wars: Hyperspace Lounge
Holiday-specific After Hours events generally offer more for attendees, including rare character meet-and-greet opportunities, seasonal entertainment, and limited edition merchandise and snacks. The Halloween and winter holiday season After Hours events also last a bit longer, clocking in at five hours after the park closes (in addition to those three hours of park admission prior to the event starting).
Are Disney's After Hours Events Worth the Price?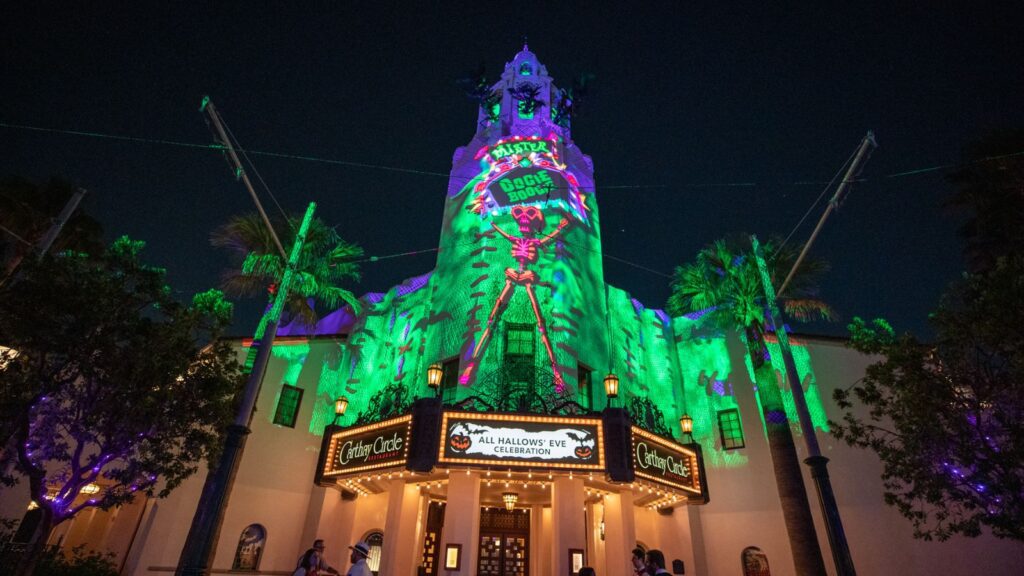 Like many other decisions that involve shelling out extra money on vacation, determining whether or not an After Hours event is worth the price is going to be different for each family. The decision may also depend on what kind of After Hours event you decide to attend, since each one offers something different to attendees.
SHIP SHAPE: Everything You Need to Know about Disney's Cruise Ships Before You Book a Disney Cruise Vacation
For example, a standard three-hour After Hours event taking place at Disney's Hollywood Studios is a good opportunity to ride popular attractions with little to no wait. However, the seasonal events like the Halloween and holiday parties also offer rare character sightings, special nighttime entertainment, and limited edition merchandise on top of those shorter wait times.
If you choose to take advantage of the short wait times and go on as many rides as possible during one of Disney's After Hours Events, you may find that you're not left with much time to check out the specialty offerings like character meet-and-greets, limited-time snacks, and so on. On the other hand, if you want to see all that there is to see for After Hour event-exclusive offerings, you may find that there's little to no time to squeeze in your favorite rides.
If you're visiting Disney World or Disneyland for a short amount of time and you want to maximize every minute possible, the After Hours events could be a great way to get a lot accomplished in one evening. They also present a unique chance to enjoy certain holidays at the parks, and they can be excellent opportunities to meet characters you otherwise would not normally get to see in the parks.
More from FamilyVacationist: