Sailing with Disney Cruise Line is great way to celebrate your family's love of all things Disney with a more relaxing vacation at sea than a typical Disney theme park experience. And with five Disney cruise ships (and more on the way), there's no shortage of options for setting sail on a family cruise with Mickey and his pals.
Lesser-Known Things to Do on Disney Cruise Line
From highly themed kids clubs and adults-only dining experiences to deck parties and a private island oasis, Disney Cruise Line has something for everyone in your family. But even if you're a seasoned Disney Cruise Line pro, there may be a few things you haven't done yet—and maybe didn't even know you could do. The next time you sail with Disney, try one of these lesser-known Disney Cruise Line experiences.
1. Bring Your Disney Pins for Trading
At the Disney theme parks in Orlando and Anaheim, pin trading is an activity that guests can do with cast members throughout the day. On Disney Cruise Line, pin trading can be done in the main merchandise stores via a pin book that has multiple pages of pins to swap out for yours.
UNBEATABLE DEALS: Kids Sail Free: 6 Cruise Lines Letting Kids Cruise Free This Year
Before the COVID-19 pandemic, there was a single night on each sailing when the ship's officers would meet near the Walt Disney Theater to trade pins with guests. While that has yet to officially return, may still you find pin trading listed on your DCL Navigator app during your voyage. It's always a good idea to check in with Guest Services onboard as well to get the latest information on where and when pin trading opportunities will pop up on your cruise.
2. Order Mickey's Premium Bars Any Time of Day
Mickey's Premium Bars are a fan-favorite snack at the Disney theme parks and on Disney cruises. While these sweet treats are always available on the kid's menu for dinner, you can order them anytime through room service and have them delivered to your stateroom. There's nothing like eating the ice cream bar out on your verandah as you look out over the open ocean.
WATER WORLDS: 50 Best Cruise Ship Water Parks and Private Islands for Kids
3. See Characters in Unique Costumes
One of the fun things about sailing with Disney Cruise Line is that you get to vacation with Mickey and all of his friends. Characters have meet-and-greets every day, but you're going to want to get in line multiple times to see Mickey, Minnie, Goofy, Donald, Daisy, and Pluto. Why? Well, each day their outfits change based on what port you're at.
FUN AT SEA: These 6 Cruise Lines Offer the Best Themed Cruises
Whether it's Disney's pirate-themed evening on the ship or the optional formal night, snapping a picture with Mickey and friends each night as his outfit changes is a great scrapbook idea, and some of the outfits are exclusive to Disney Cruise Line.
4. Lace up Your Running Shoes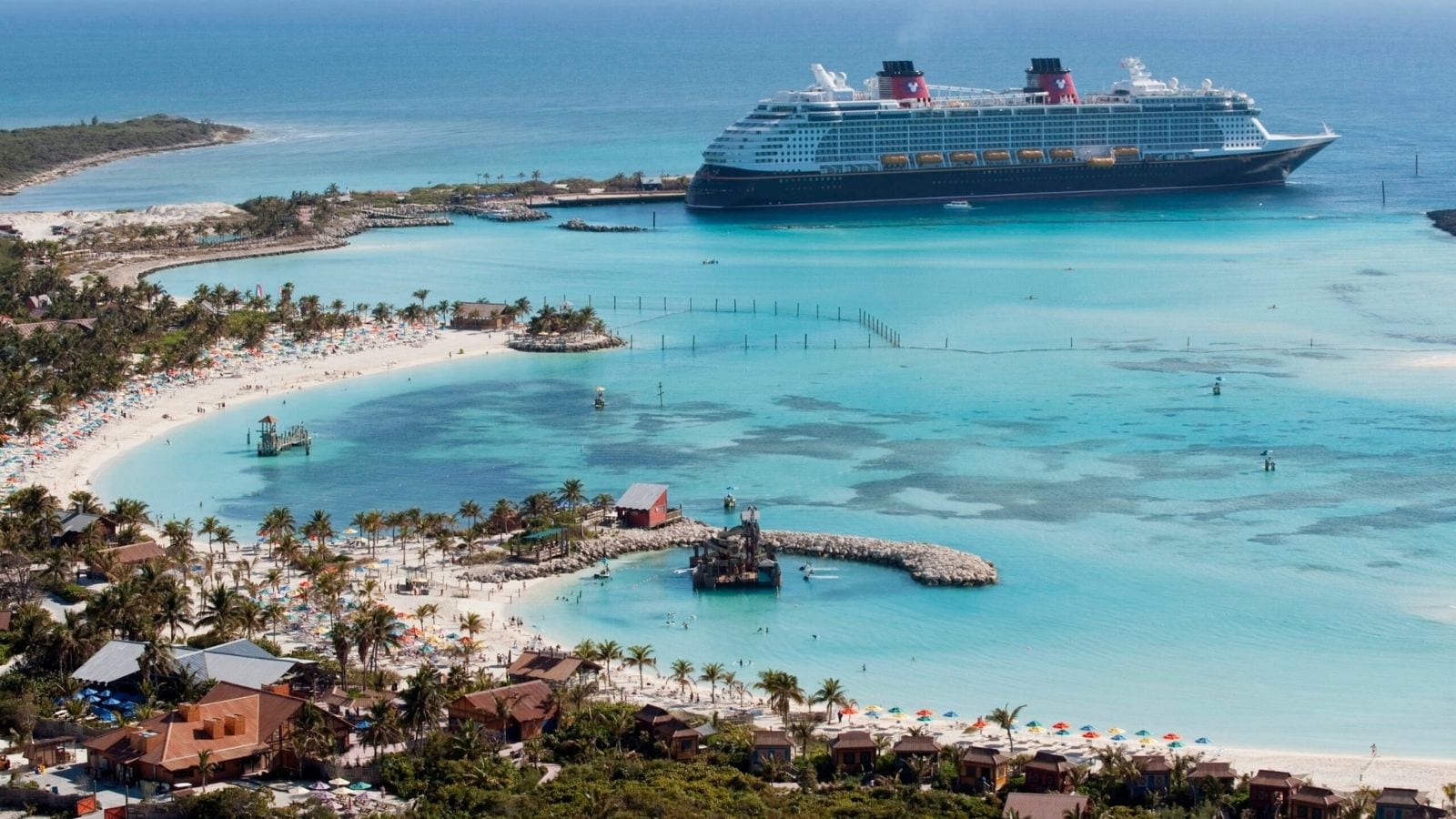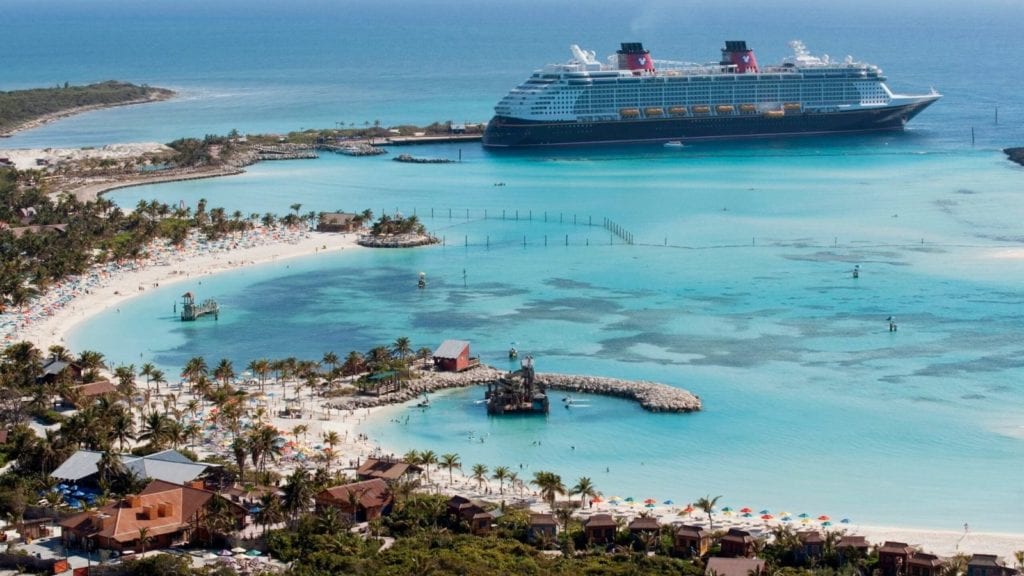 If your sailing has a stop at Disney's private island, Castaway Cay, you can participate in a free 5K fun run. Registration for the 5K typically happens on the ship at Guest Services, so be sure to check before setting out to run. The crew will let you know where to pick up your numbered runner bib and what time you can get off the ship.
NO HIDDEN FEES: 7 Best All-Inclusive Cruise Lines in the World
The Castaway Cay 5K route takes you from the family beach out to the adult beach, around a bike path, and back to the family beach. When you've crossed the finish line, you'll get a finishers medal that you can show off to all of your friends back home.
5. Join a New Group of Friends
There's a small clip outside each stateroom on Disney Cruise Line ships. On Disney Wonder, Disney Magic, Disney Dream, and Disney Fantasy it's shaped like a starfish or fish; on Disney Wish, it's shaped like a crown. Typically these clips are used by cast members to attach notes or tickets for various reservations without going inside someone's stateroom.
GALAXY QUEST: On Disney's Newest Cruise Ship, Every Day Is 'Star Wars Day at Sea'
However, some Disney fans also use these clips for gifting other fans in what's called "Fish Extender Groups." These groups are not organized by Disney Cruise Line and are completely optional. For those interested, groups can be found on Facebook if you search your ship and sail date. The groups often give small gifts to each other and hang them on the themed clips. This is a fun way to meet people on the ship, or just add a little extra magic to your sailing.
6. Retreat to an Adults-Only Area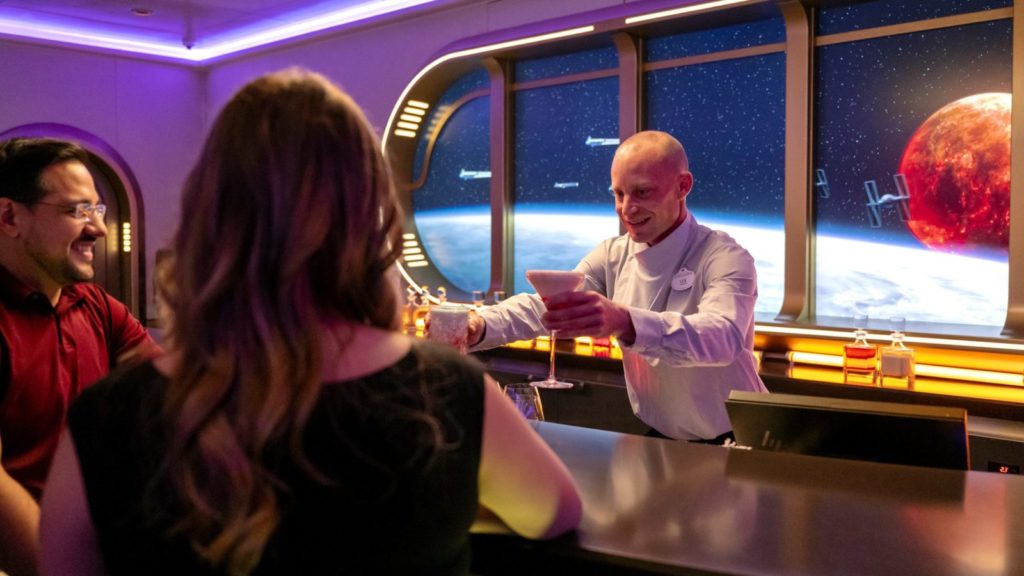 Every Disney Cruise Line ship has a few adults-only areas where everyone has to be 18 or older to enter. The first is the adults-only pool deck, which is usually on the same level as the family pool but in a separate area. Near the adults-only pool is where you'll find Cove Cafe, which is a small specialty coffee shop where you can get everything from lattes and coffee-based cocktails (for an additional fee) to sweet and salty snacks (complimentary).
NO KIDS ALLOWED: 7 Best Cruise Lines for Couples (and Their Most Romantic Voyages)
There are also adults-only restaurants on each of the ships where you can enjoy brunch or dinner. One adults-only dining spot called Palo is available on all of the ships (on the Disney Wish it's called Palo Steakhouse). The French-inspired restaurant Remy can be found on the Disney Dream and Disney Fantasy, while Enchante can be enjoyed on the Disney Wish.
At night, each of the bars on the Disney cruise ships become adults-only party spots with live music and entertainment. On the Disney Wish, the bars are spread out throughout the ship, while on the other four ships the bars are clustered together in The District.
More from FamilyVacationist: