For a lot of families, the words cheap travel conjure images of cheap hotels, cramped airplane seats, miserable weather, and unhappy kids (and adults). But the truth is that traveling on a budget doesn't have to mean suffering a thousand little indignities just to make ends meet on your vacation. I'm a big fan of affordable destinations where adventures don't cost a ton but my family can still sleep comfortably, eat well, and have fun.
Cheap Travel Can Still Be Fun Travel
Budget travel isn't about skimping on the important stuff, it's about finding smart ways to stretch your vacation dollars. Done right, you can save big on flights, accommodations, and meals and have plenty of money left over for the fun stuff. Here's how. 
1. Choose an Affordable Destination
Whether you're looking for a vacation destination close to home or on the other side of the globe, you can start saving even before you leave home by choosing to travel to a place where costs aren't high. Look for cities and countries where hotel rates are affordable, explore exchange rates, and then use a tool like the Big Mac Index (a fun tool if you've never used it before) to get a sense of on-the-ground prices.
2. Book a Centrally Located Hotel or Vacation Rental
There's a common misperception that cheap travel means always choosing cheap accommodations. In fact, you'll often save money overall by paying a little more for a centrally located hotel or other place to stay, such as a vacation rental.
HOTEL DEALS: The Best Hotel Booking Sites for Cheap Prices
It may seem counterintuitive, but centrally located accommodations will often be cheaper in the long run because you'll be saving on transportation costs to and from the best tourist attractions, restaurants, and other areas of interest. You'll also save on that other precious vacation commodity: time.
3. Consider Alternate Accommodations
Between deceptive resort fee scams, room taxes, and service tips, hotel stays come with a lot of hidden costs. Some studies suggest that a hotel will cost you as much as 30 to 40 percent more than a vacation home or apartment—and that's not even counting the added price tag of dining out for most meals in the likely event that your hotel room doesn't come with a full kitchen. Many rental properties also have free laundry facilities, too.
COMPARE AND SAVE: The Best Vacation Rental Booking Sites for Finding Deals
And if you're still thinking of a vacation rental as a lake house or woodsy cabin, it may be time to update your understanding of what a rental home can be. These days you're just as likely to find a centrally located house or apartment in the city as you are a rustic rental property far away from the action.
If you're traveling with kids, consider family campgrounds and glamping resorts while you're thinking outside the hotel box on accommodations, too.
4. Pack a Lunch or Snack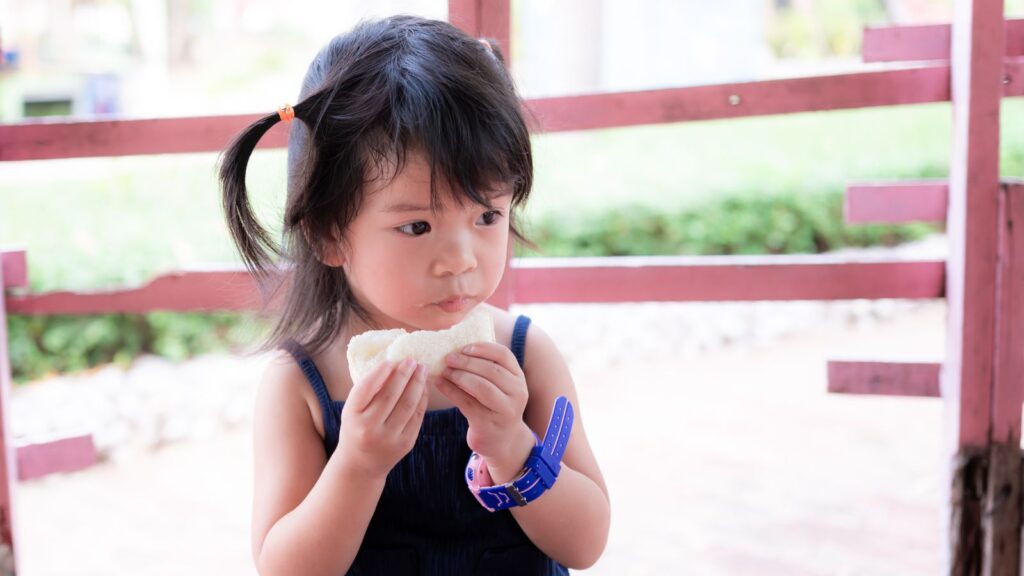 Meals are the biggest secret budget buster on vacation. That's true for solo travelers, couples, and even skip-gen vacations, but it's especially the case on family vacations. A family of four could easily spend more on food over the course of a seven-day vacation than on the hotel room, theme park admission, or another big-ticket item.
SAVE MONEY: Kids Stay Free at These 10 All-Inclusive Family Resorts
Which is why bringing a simple packed lunch—or replacing any meal with home cooking—is the most underrated secret of cheap travel. Even on vacation, dining out should be a fun splurge when you're trying to keep costs down. Vacation rentals can help you cut costs by offering a full kitchen for cooking and a refrigerator big enough to store groceries, snacks, and leftovers. And as long as you're careful about choosing vendors and foods that aren't going to cause digestive distress, street food can be an affordable way to get a taste of local favorites.
There's another way to save money on meals that can feel like a splurge as well. If you have your heart set on an expensive restaurant, make a reservation for lunch when prices tend to be cheaper, then offset the costs with a more budget-friendly dinner.
5. Take Advantage of Travel Discounts
Saving money on vacation is all about advance planning. Before you arrive at your destination, have a sense of what you want to do, where you want to shop, and how and when you want to dine out.
Many museums and parks offer discounts or even free admission on certain days of the week. Membership services like AAA or AARP offer modest discounts on travel services. In some of the most popular vacation spots in the U.S., aggregators like CityPASS sell discounted tickets to multiple attractions and tours that can save you money if you're already planning to visit the bundled attractions.
BUDGET-FRIENDLY: 11 Cheap Family Vacations That Are Super Fun
Every destination is different, but thoroughly researching your vacation options ahead of time is a good way to guarantee a cheaper trip.
6. Time Your Trip Well: Cheap Travel Is Better During Shoulder Season 
Think of your vacation in terms of supply and demand. When you visit a popular tourist destination during its peak travel season, the demand for hotel rooms, flights, park admissions, and other travel costs is likely to exceed the supply. That drives up prices and creates the very opposite of cheap travel conditions.
TAKE FLIGHT: 17 Best Flight Booking Sites for Cheap Airfares
To save the most on vacation, travel during the low season when demand for accommodations and airfares ebbs. Of course, low seasons generally exist for a reason, and in most cases those reasons are weather-related. If you're not interested in risking a cold or rainy vacation, look into shoulder season travel dates (usually spring and fall) when the weather is generally mild and the crowds are still comparatively thin.
You may not save as much, but you'll probably find that a shoulder season vacation is a winning combination of affordable and hassle-free.
7. Pack a Carry-on Bag (and Nothing Else)
Cheap travel experts all have one thing in common: They travel light. If you've never done it before, you may be surprised to discover that it's relatively easy to fit everything you need for your vacation into a single carry-on bag. The airline industry makes billions of dollars in checked bag fees every year, and why donate your hard-earned vacation money to the airlines when you could pack light and save your cash for a vacation splurge somewhere else? 
CRUISE DEALS: Kids Sail Free on These 6 Cruise Lines
Certain airline credit cards and elite loyalty programs will earn you free checked bags, and some airlines—like Southwest—still offer free checked luggage, but even then it's a good idea to fit it all into a carry-on. Consider it the best insurance against lost suitcases or delays at the baggage retrieval area.
8. Consider Alternate Departure and Arrival Airports 
Don't assume the closest airport will have the best flight deal—or even the most convenient flight. Where I live, Boston's Logan International Airport is the nearest major airport, but I always check the departure prices from the smaller regional airports near me (e.g., Manchester or Portland) before I book a flight. Sometimes flying to an alternate airport (e.g., Sarasota instead of Tampa or Ft. Myers) can save you money, too.
FAMILY TRAVEL: 10 Most Kid-Friendly Resorts in the U.S.
9. Fly on Tuesdays, Wednesdays, or Saturdays 
Monday flights will almost always cost you more than Tuesday flights, because Monday is a peak travel day for both casual and business travelers, while Tuesdays aren't nearly as busy. It's that whole supply and demand thing again. The same rule applies to flights on Thursdays, Fridays, and Sundays. 
The cheap travel secret here is simple: To save money on airfare, fly on Tuesday, Wednesday, or Saturday, full stop. If you have the vacation flexibility at work, you can bring down the overall cost of almost any weeklong trip involving air travel by traveling Tuesday to Tuesday or Wednesday to Wednesday. For a shorter trip, consider a Tuesday departure and Saturday return.
10. Book the Early Flight 
Now you know not to fly on certain days of the week, but there's one more cheap travel secret you need to know about airfare pricing: Don't fly in the afternoon. Delays are rampant and airfare prices are at their highest after lunch, because that's when most people prefer to fly. Avoid the highest prices by sticking to an early departure.
11. Benchmark Prices Before You Book
Expert budget travelers save money by recognizing a cheap travel deal when they see one. But how do you know what's a good deal? Benchmarking. When you begin your vacation search, keep track of prices on everything from accommodations to airfares to bundled flight-and-hotel vacation packages.
HEALTHY TRAVEL: 11 Products to Help You Stay Healthy on Vacation
By tracking prices over a period of time, you'll quickly get a sense of what each component of your trip might cost. Then if you see an unusually low price when flights or accommodations go on sale, you'll know the difference between a real deal and an inflated discount. Many airfare sites will even track airfares for you and send you an alert when a price drops.
12. Get a Refund and Try Again 
Despite their name, even the cheapest nonrefundable flights are fully refundable for up to 24 hours after you book on most airlines. That gives you a full day to keep checking for a lower fare from other airlines—or even the same airline. Nonrefundable airfares are also refundable if your flight is delayed or canceled, or if the airline dramatically alters the flight's schedule after you book.
DOUBLE DUTY: The Best Multipurpose Travel Clothes
Hotels, vacation homes, and rental cars generally have even more generous refund policies. In the case of car rentals, you can usually cancel for a full refund right up until the day of your trip. With vacation rentals and hotels, the refund window varies but is typically far more generous than the airlines.
Make full use of these refund policies to keep shopping around for better prices on the biggest ticket items of your vacation itinerary. Any money you can shave off the overall price can always be reinvested into your trip for meals, activities, or souvenirs.
13. Know When to Shop for Flights 
Like clockwork, the major airlines and low-cost carriers in the U.S. launch airfare sales every week or two, offering everything from small discounts to eye-popping cheap flights on popular routes. But there's always a catch to these travel deals, and it means you have to read the fine print to find out whether that cheap flight requires you to jump through hoops to qualify for the lower price. You might need to spend one Saturday night at your destination, for example, or return within 30 days of departure.
GET COMFORTABLE: The Most Comfortable Travel Clothing Brands
Many airlines pull their discounted flights ahead of the weekend and then put them back on sale again the following week. If you see a great deal when flight comparison shopping on the weekend, by all means scoop it up—but odds are you'll find better prices when airfare shopping in the middle of the week.
14. Book a Connecting Flight 
Booking a flight with a connection to save money is not the most convenient cheap travel trick, but it's worth keeping your options open if the savings are significant, especially if you're flying with kids and have to pay for multiple passengers. Even with the briefest of connections, however, you should plan on spending at least a few additional hours in transit when you opt to purchase cheap airline tickets with a connecting flight. 
BEST TRIP EVER: 50 Best Family Vacation Ideas for All Ages
15. Book a One-Way Flight 
If you're planning a long vacation—say, a month or two abroad—cheap travel tricks may not be top of mind. That said, why overpay to get away when you don't have to? Airlines often increase their prices when you plan to stay at your destination longer than 30 days. In cases like that, you might be wise to book a one-way departure flight and a one-way return flight rather than a traditional round-trip itinerary.
More from FamilyVacationist: