While the current Omicron-fueled coronavirus surge has introduced a new layer of uncertainty to 2022, most experts are still expecting big things for travel in the year ahead. From pent-up demand to pandemic-era changes that are probably here to stay, here are the travel trends that will impact how (and where) Americans travel in the year ahead.
1. There's Major Pent-up Demand for Travel
People want to travel, and a lot of families have been putting off long-planned or dreamed-about trips for the last year or two. They're hoping 2022 is the year they can make those trips happen—or at least get them on the books for 2023.
WHERE TO GO: The 20 Best Family Vacation Spots in the U.S.
"The optimism is there," says Paula Twidale, senior vice president of travel for AAA, pointing to recent surveys like one from the United States Tour Operators Association (USTOA) that found 65 percent of respondents feeling "optimistic" and forecasting a "boom year" in 2022. Twidale says both AAA and its partners are already seeing strong booking numbers for 2022 and 2023.
"We're going to come back in a really strong way in 2022," says Terry Dale, president and CEO of USTOA. "There's healthy interest and a lot of advance bookings on the books. People are planning."
2. Travelers Will Be More Willing to Splurge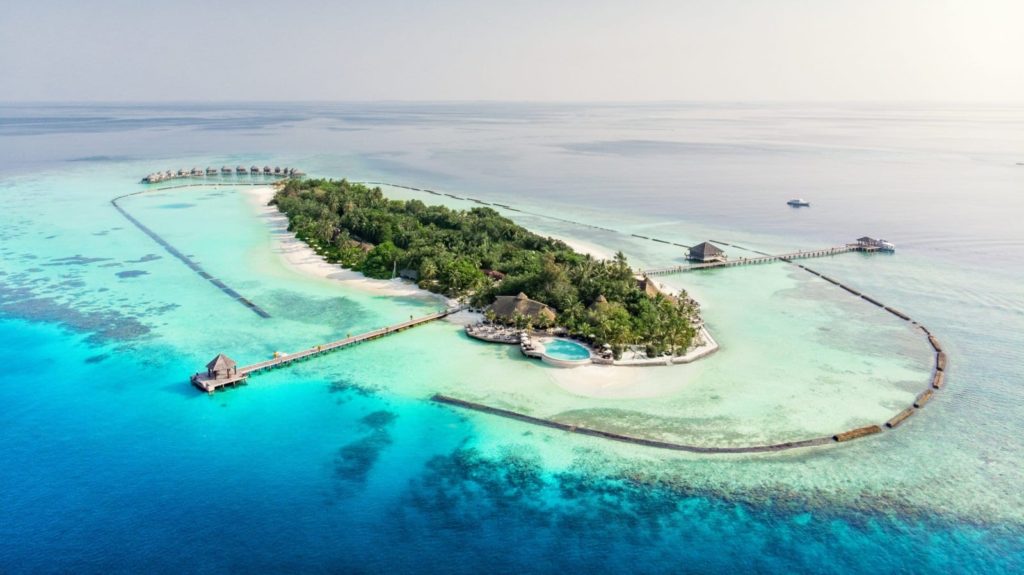 After putting things on hold for so long, travelers will be willing to spring for extras to make those milestone birthdays or bucket-list family travel adventures feel special. "People are spending more money, staying longer, booking the balcony cabins, and really treating themselves to extras," says AAA's Twidale.
Heidi M. Allison, president of CruiseCompete.com and editor-in-chief of AllThingsCruise.com, has seen a lot of interest from cruisers in booking trips on small, ultra-luxury, and expedition ships that travel to remote destinations and in booking once-in-a-lifetime cruises that travel around the world.
GORGEOUS GETAWAYS: 7 Stunning Overwater Bungalows That Are Totally Worth the Splurge
Other travelers are deciding that if they're going to make the effort to travel somewhere, they're going to make sure it's a fantastic experience.
"They're not going to chance the oceanfront room or villa; they want to go ahead and book it and make sure they get the type of room they want," says Jenny Westermann, an owner of Fort Worth-based Sanders Travel Centre. "They're tending to stay longer because of the effort it takes to get there, and they want the right kind of accommodations for that time frame."
3. Health and Safety Will Still Affect How (and Where) People Travel
The COVID-19 pandemic will unfortunately remain part of our lives in 2022, so health and safety considerations will still need to be part of travel planning this year.
"Safety has always been a priority for travelers, but now I think it is more than ever," says Simon Hudson, a professor in the College of Hospitality, Retail, and Sport Management at the University of South Carolina and the author of the book COVID-19 and Travel.
FAMILY FUN: 15 Most Kid-Friendly Family Resorts in the U.S.
"There will be a halo effect for those countries and destinations that have prioritized health," he says. "You feel safe to go there."
4. Travelers Will Keep Heading Outside
A lot of travelers who headed to state and national parks during the pandemic found that getting out into nature makes for a memorable trip. "There really has been this rediscovering of the Great Outdoors over the past two years," says Monika Geraci, a spokesperson for the RV Industry Association (RVIA).
And it's a trend that shows no signs of slowing down in 2022. Helping to drive that? A slew of first-time RV owners. According to RVIA, more RVs were built in 2021 than any other year on record, and the association expects similar numbers in 2022 to keep up with demand from travelers who want to head out on a family road trip and explore the country's natural wonders and tourist attractions. A recent RVIA survey found that 72 million Americans plan on taking an RV trip in 2022.
FAMILY CAMPING: 10 Best Campgrounds and RV Parks for Families
Millions of people also tried family camping for the first time in 2020 and 2021 and plan on pitching a tent or booking a cabin again in 2022. Saskia Boogman, director of public relations for Kampgrounds of America (KOA), says advance deposits are strong for 2022 throughout the country. "We're not seeing one place that is hot and one place that is not; it is everywhere," says Boogman.
Dude ranches are also anticipating a busy 2022. "We have ranches booking into 2023 already and ranches that are already 100 percent full for 2022," says Bryce Albright, executive director of the Dude Ranchers' Association, which represents more than 90 of the best dude ranches across the western U.S. "People are still very much looking for nature-based vacations."
5. Family and Friends Will Be Preferred Travel Companions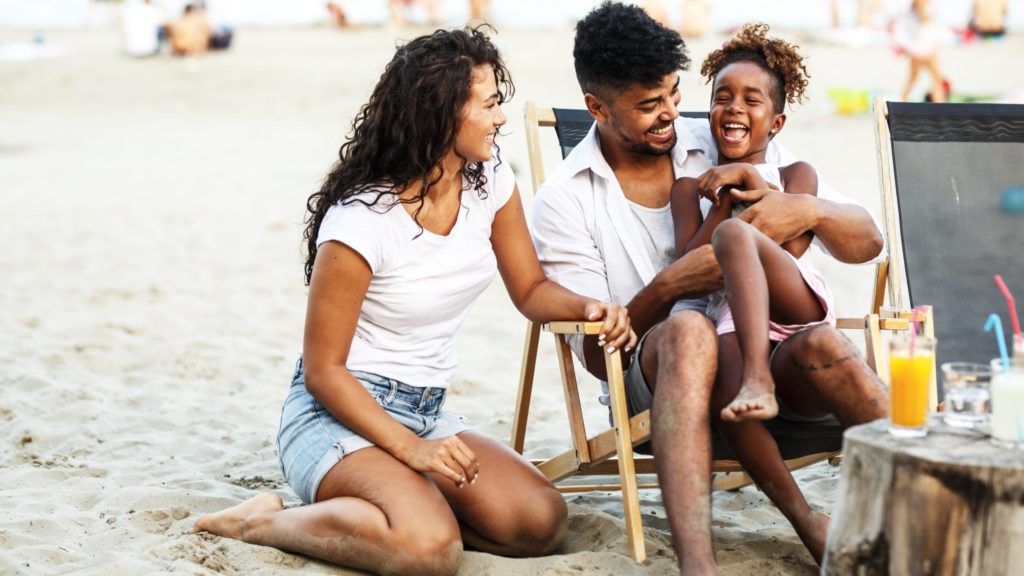 Many travelers will still be wary of gathering in big groups of strangers. So family vacations, multigenerational trips, and small group travel will be popular ways to see the world in 2022. Families will also turn to travel as a way to reconnect in 2022. Multigenerational travel and skip-gen vacations were a growing trend even before the pandemic, and that's expected to continue in the years ahead.
NO PASSPORT NEEDED: 17 Best All-Inclusive Resorts in the U.S. for Families
"We have already experienced an increase in multigenerational family bookings for 2022, with families planning vacations all year round," says Janet Glaser, senior public relations manager for Big Cedar Lodge, a resort in Missouri's Ozark Mountains that offers activities for the whole family like go-karting, a ropes course, hiking, fishing, golf, and a spa.
6. Home Rentals Will Remain Hot
From chalets in the mountains to cottages on the beach, vacation rentals have been a go-to for travelers over the last couple of years because of the space and privacy they provide. And both seasoned renters and newbies to renting are expected to return to these kinds of accommodations in 2022.
"People tried the category for the first time in the last 12 or 18 months, enjoyed it, and are already planning to come back," says Brian Egan, co-founder and CEO of vacation rental company Evolve. 
SAVE MONEY: 19 Best Vacation Rental Booking Sites for Families
Vacation rentals make for an especially appealing home base for family and small group travel. "When it comes to rentals, it's more about spending time with people together and hanging out in the same place versus just visiting a certain destination," says Alison Kwong, a spokesperson for Vrbo, which offers more than two million vacation rentals around the world.
And travelers should think about booking sooner rather than later. "Rentals were getting booked up a lot faster than they normally do [last year]," says Kwong. "We think that's already happening in 2022."
7. Pets Will Be Part of the Trip
"What we're starting to see for many folks is when you ask about a family trip, they really include their pets, in particular their dogs, in that definition," says Egan from Evolve. "This is increasingly one of the criteria for a trip that for many consumers is non-negotiable."
FURRY FRIENDS: 10 Best Pet-Friendly Hotels and Resorts in the U.S.
A desire for pet-friendly accommodations will help feed the rental-home trend, and it's already easy to search listings for rentals that allow pets. Expect more vacation rentals to welcome furry friends in the future. Of course, rental homes aren't the only options. According to the American Hotel and Lodging Association, 56 percent of hotels already welcomed pets even before the pandemic.
8. Flexibility Will Remain Important
After the turmoil we've all been living through, it's not surprising that travelers will still want the ability to change or cancel plans should the need arise. "People are looking to get something on the books, but they still want to feel like they have the flexibility should the variables change as they get closer in," says USTOA's Dale.
FIND THE RIGHT POLICY: How Much Travel Insurance Do You Actually Need?
"Sales of travel insurance have increased tremendously since the pandemic began, and this trend is likely to continue in 2022," says Daniel Durazo, director of marketing and communications for Allianz Travel Insurance. "Americans are seeking protection in case their trip is impacted by an illness, injury, or other circumstance that travel insurance covers."
9. Travelers Will Turn to the Professionals
Travelers have seen the value a travel agent or other advisor can provide in the face of changing COVID-19 protocols, trip cancellations, and other situations that arise when traveling these days.
GUIDED TRIPS: 7 Affordable Family Travel Adventures Where Someone Else Does All the Planning
"For the travel advisor and the tour operator, their value proposition has increased tenfold, because you really need that professional who is monitoring virtually on a daily basis the ever-fluctuating changes in the requirements to travel," says USTOA's Dale.
10. Some Pandemic Changes Are Here to Stay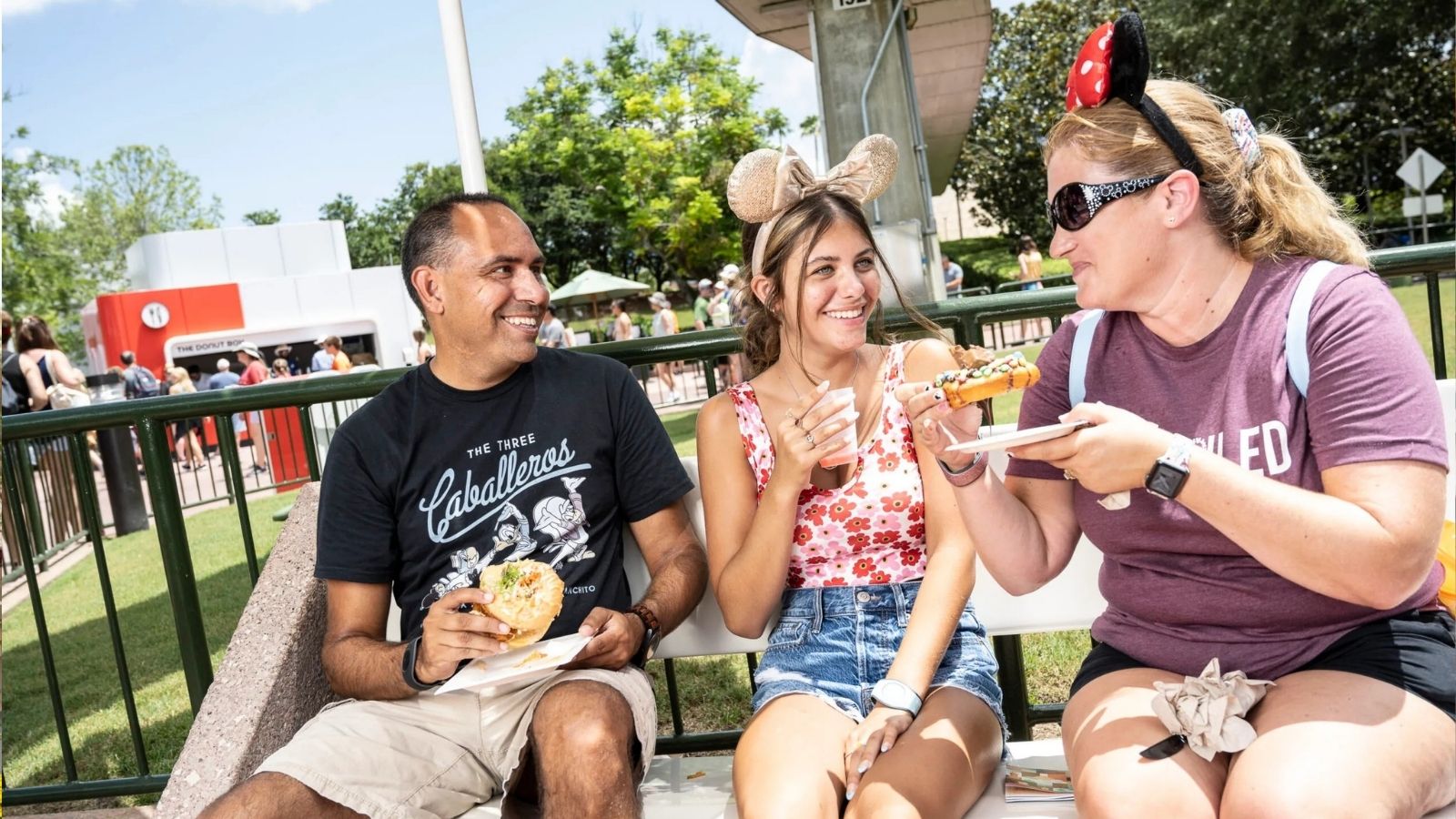 Travelers can expect to continue to see hotels and other destinations tout their enhanced cleaning procedures and health and safety protocols. And reduced human contact will remain a part of the traveling experience.
"What we've found is that some trends—like contactless check-in and grab-and-go dining options—that were put in place during the pandemic to better ensure the safety of both our guests and employees have now become a preferred customer choice," says Chip Rogers, president and CEO of the American Hotel and Lodging Association.
FIND DEALS: 10 Best Hotel Booking Sites for Cheap Prices
Other changes made in response to the pandemic have also ended up being popular with travelers. Some dude ranches, for example, shifted to outdoor dining in order to spread guests out in the open air. "People really liked that," says Albright from the Dude Ranchers' Association. "So ranches have implemented cookout nights and breakfast cookouts, and I definitely foresee that sticking around."
More from FamilyVacationist: