Welcome to Please Remain Seated, FamilyVacationist's monthly theme park news column by Tarah Chieffi. Keep reading for the latest news and tips from the world of Disney, Universal, and other popular amusement parks.
Halloween is in the rearview mirror, which means it's basically the holidays now. Sorry if you were expecting a break, but that's not how it works in the world of theme parks. I used to think starting Halloween in August and Christmas in November was too much, but now I'm glad that the parks celebrate long enough for everyone who wants to join the festivities to do so.
That being said, I only have a few holiday updates for you this month (including some gift ideas). I'm also sharing some new attraction openings, a new Cirque du Soleil show at Disney World, and packing tips for winter theme park trips. Ho ho let's go!
Theme Park News for November 2021
New Attractions at Busch Gardens Christmas Town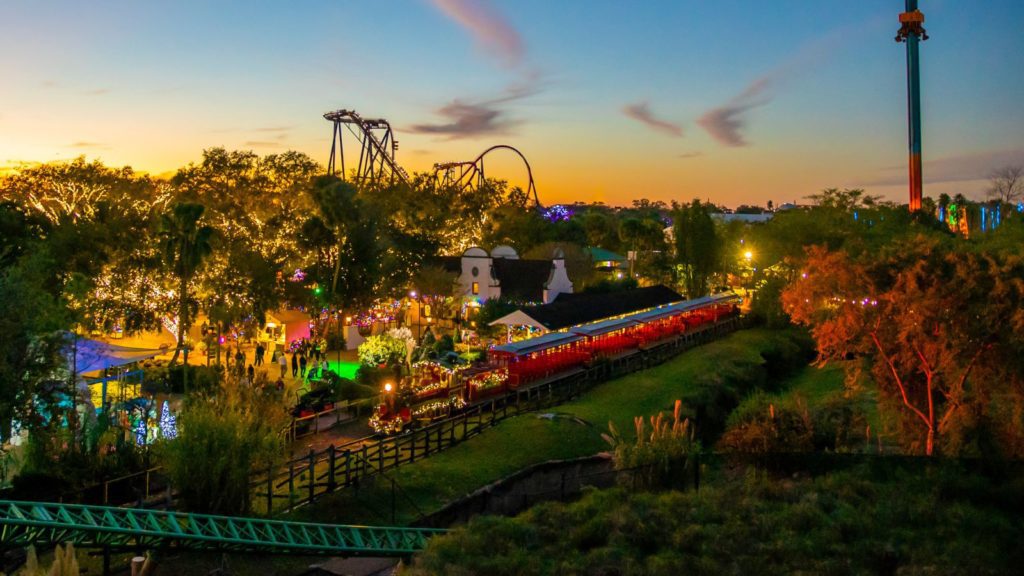 The moment the calendar flips from October 31 to November 1, holiday prep goes into full swing at most theme parks. I've already shared details on a few U.S. theme park holiday celebrations, but I recently got the rundown on Busch Gardens Christmas Town event, as well.
The event takes place annually at Busch Gardens Tampa Bay, but this year the park has added a new Holiday in the Sky fireworks show, Storytime with Mrs. Claus, and a Santa's North Pole Experience where you can visit Santa's workshop. These new additions will join returning favorites like Christmas on Ice, Elmo's Christmas Wish, the Holly Jolly Express train ride, and more.
HOLIDAY SHOPPING: Top Toys for Christmas: Our Holiday Gift Guide for Little Kids, Toddlers, and Babies
The event runs daily from November 12 through January 2, but fireworks are only held on select nights. A similar event is also held at Busch Gardens Williamsburg on select days throughout the holiday season.
Disney Genie Debuts at Walt Disney World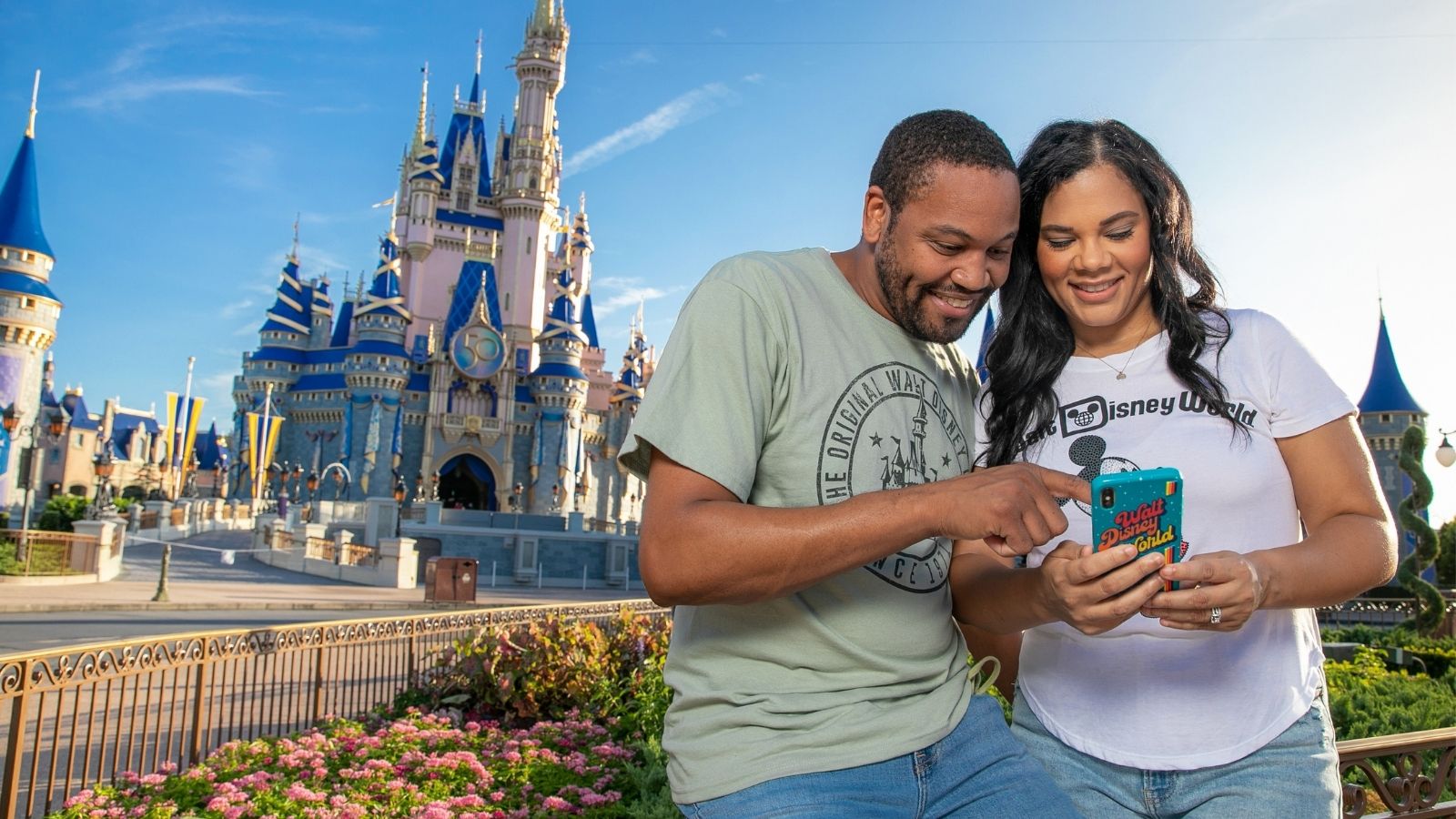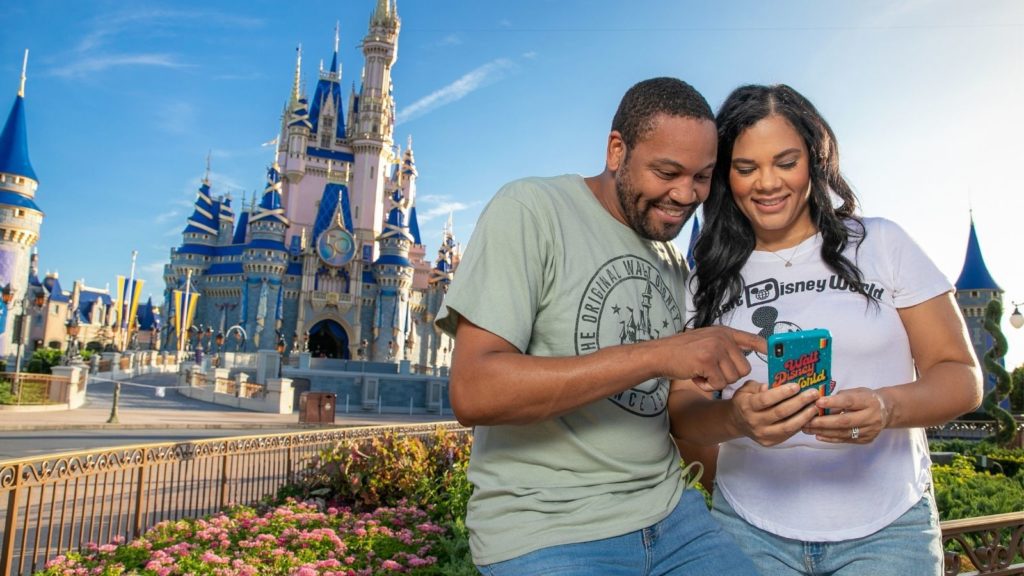 The new Disney Genie service officially launched at Disney World on October 19. I traveled to the Magic Kingdom a few days later to test out all of the new features and overall I was super impressed. You can learn all about the free Disney Genie trip-planning features and how to skip the line with Disney Genie+ and individual Lightning Lane selections in my ultimate guide to Disney Genie, but my main tip is simple: Give it time.
PACK TIPS: What to Wear to Disney World (and What to Leave at Home)
There's a lot of new information to take in, and learning how to use it all might take a few visits before you completely get the hang of it. There are also so many ways to integrate Genie into your trip based on what type of Disney trip planner you are. You have to play around with it to figure out how to best make it work for you.
A Disney Genie launch date for Disneyland has yet to be announced, other than that it will be coming sometime "this fall." There is a dedicated Disney Genie page on the Disneyland website where you can learn more about the service and which attractions will have Lightning Lane skip-the-line access.
Star Wars: Galactic Starcruiser Bookings Are Now Open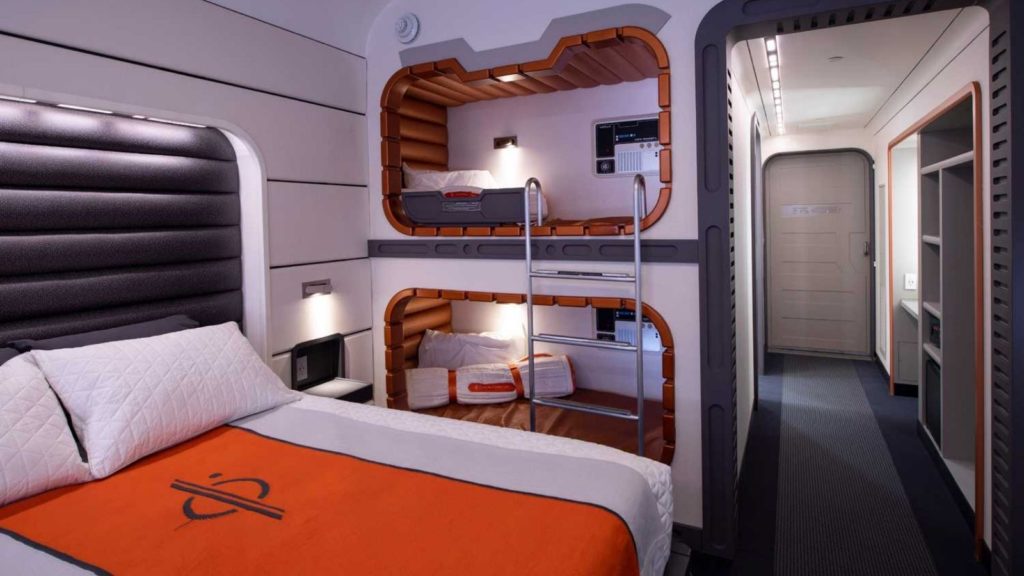 The wait is finally over! During a barrage of announcements to kick off Disney World's 50th anniversary, Disney shared that the Star Wars: Galactic Starcruiser hotel would open to guests on March 1, 2022.
GALACTIC STARCRUISER: Disney's Star Wars Hotel: The Ultimate Guide
General bookings opened on October 28 and voyages are booking up fast. As of publication, dates in March, April, and early May are no longer available. Reservations can only be made over the phone by calling (407) 939-1800.
New Water Slides Coming to Aquatica and Adventure Island Locations
I'll be honest, I was not a fan of water parks until very recently. But as I've visited the Orlando water parks over the past year, I've discovered water slides can be as much fun as roller coasters. If you too are into water park thrills, you'll be excited to learn there are a lot of new slides opening in 2022 all over the U.S.
Adventure Island in Tampa is debuting two new water slides in March 2022. The Rapids Racer is a side-by-side slide where you can face off against your friends and family to find out who's the fastest. The park's Wahoo Run family raft ride is getting a major upgrade to include synchronized light and sound. The new Wahoo Remix will be like a rave and water slide in one, and that's a mashup we can all get behind.
WATER WORLDS: The Best Indoor Water Parks in the U.S.
The Dolphin Plunge water slide at Aquatica Orlando is getting a makeover with more underwater marine life viewing and a faster, more exciting finish. On the all-new Reef Plunge, you'll speed through underwater tunnels where you can see Commerson's dolphins, leopard sharks, sardines, and other fish.
The dueling racer slides of Riptide Race will open at Aquatica San Antonio in spring 2022. A similar slide by the same name opened at Aquatica Orlando in April 2021.
New Cirque du Soleil Show Debuting at Disney World This Month
Cirque du Soleil has had a presence at Disney World since 1998, when La Nouba premiered at Disney Springs. The show closed in 2017 and a new Cirque show called Drawn to Life was scheduled to take its place in April 2020. The show suffered delays due to the pandemic, but it's now scheduled to debut on November 18 and tickets are already on sale.
GIVE BACK: People Love Volunteering at Give Kids the World Village in Florida, and Here's Why
Drawn to Life blends the magic of Disney animation with the acrobatic talent of Cirque du Soleil's performers. I always recommend people spend a little time outside the parks when they visit Disney because there are so many things to see at the resorts and Disney Springs. Dinner and a show sounds like a great date night to me.
Tips For Your Trips
Packing for a Winter Theme Park Visit to Florida or California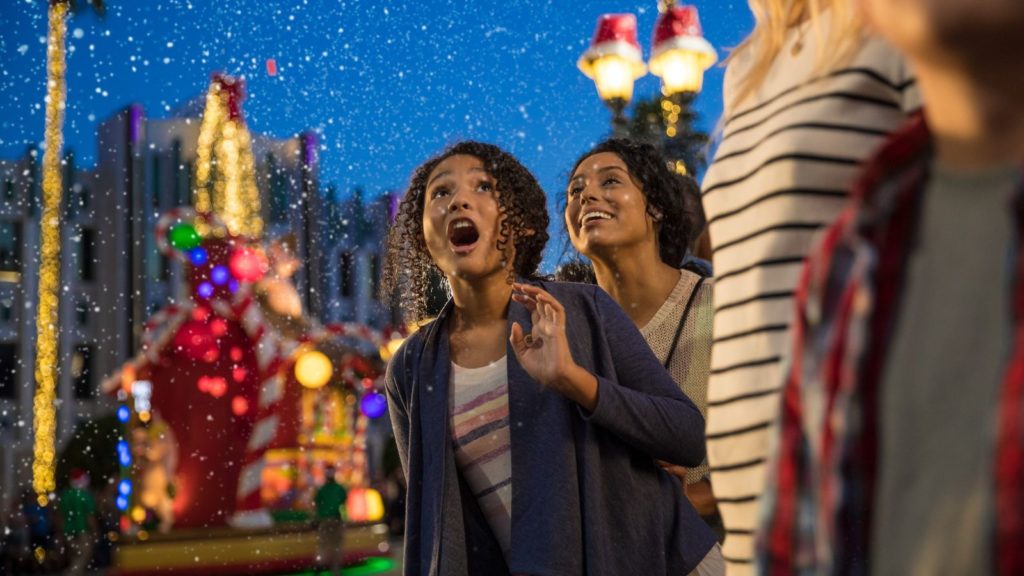 Whether you're planning to visit the theme parks in Central Florida or Southern California this winter, packing appropriately for the weather can be tricky. The weather is still fairly warm during the day in Orlando, but it's less humid and more comfortable than visiting in the summer. On the other hand, it can be chilly in the mornings and evenings and there is even the occasional rainy day. Most of the same is true for Southern California, though temperatures are lower and may not get above 70 degrees Fahrenheit.
MAGICAL VACATIONS: The Ultimate Guide to The Wizarding World of Harry Potter at Universal Orlando
When I'm considering what to pack for Disney World and other theme parks in the winter, I still mostly pack warm-weather travel clothes, but I always throw in a few items I can use for layering like a sweater, light jacket, gloves, and a scarf, and a rain jacket or poncho.
The most important thing you can do is check the weather forecast before you pack instead of assuming it'll be as blazing hot as it is in the summer.
Just Desserts
The holiday season is upon us, so this month's "just desserts" is going to include all the sweet gifts you can get for the theme park lover in your life, including some fun Christmas gifts for teens and tweens. Maybe it'll inspire me to get to work on my kids' shopping lists. And, if I'm on your list this year, I'd be fine with finding any of these in my stocking.
More from FamilyVacationist: