Nobody should be surprised to encounter long lines at an airport—they come with the territory, especially when you're checking a bag, passing through security, waiting to board, or queuing at customs and immigration at the end of an international flight.
Those lines could be even longer this summer travel season, the first since the end of the mask mandate and the reopening of many countries previously off-limits to Americans during the COVID-19 pandemic.
But more often than not, you can actually bypass or significantly shorten a lot of these lines and that's especially helpful when you're flying with kids—even if it means paying a little extra.
Below, we've outlined the biggest airport chokepoints and suggest how you can minimize the time your family spends waiting in each line. (And you don't even have to arrive extra early.)
FLY AWAY: 16 Best Flight Booking Sites for Cheap Airfares
The Airline Check-in Counter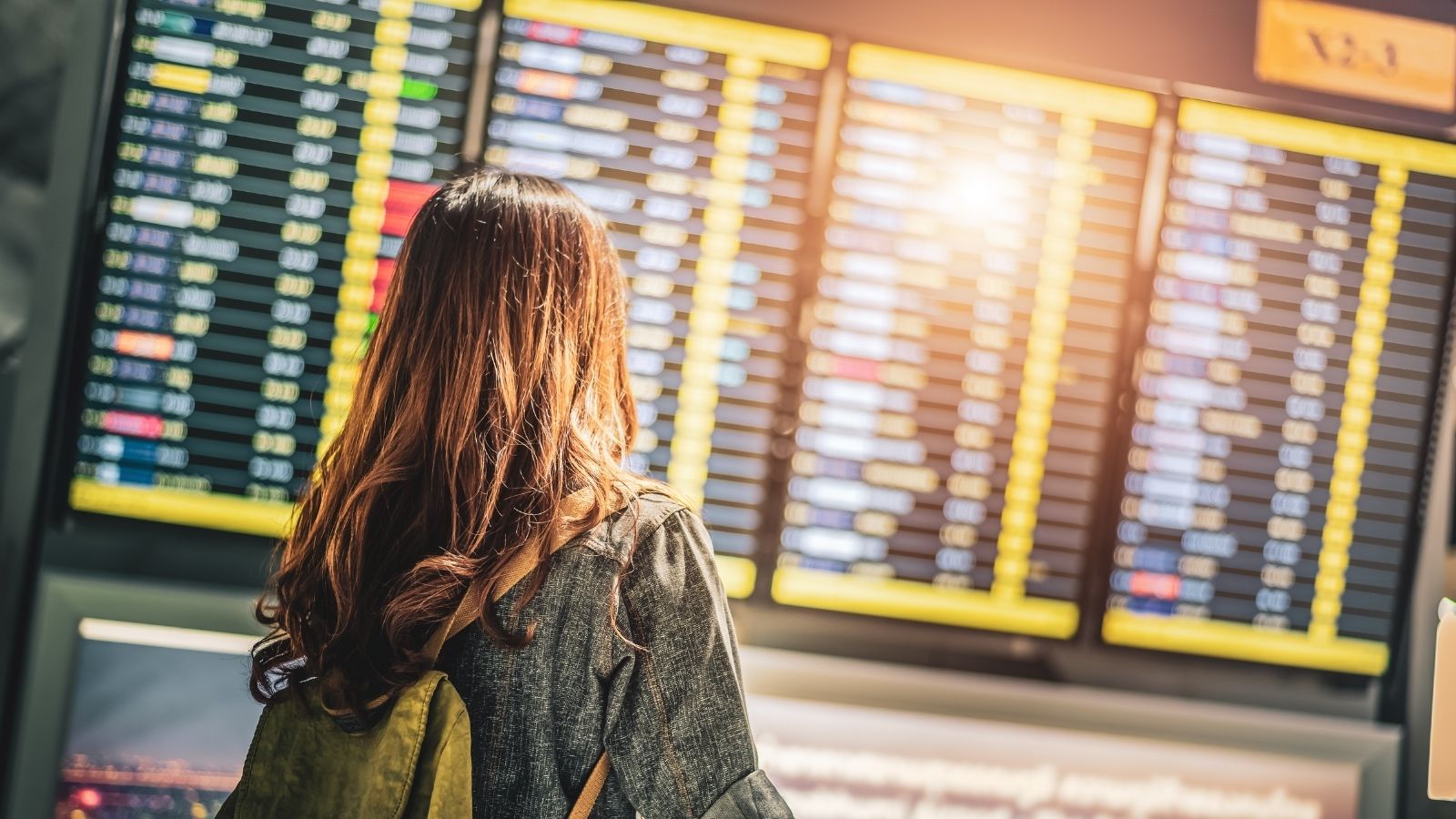 At many airports, airlines have addressed the in-person check-in line problem by installing a variety of tech solutions, most notably automatic kiosks and smartphone apps. Where they're available, they help a lot, but whether they're available depends on each airline at each airport. You just take what you can get, and always check in online whenever you can.
FAMILY TRIPS: Do You Need Written Consent to Bring Your Kid's Friend on Vacation?
A more certain way to avoid the longest lines at check-in is to fly in a premium class or earn elite frequent flyer status. Most airlines provide special priority lines for VIPs. If you qualify, you get the special treatment, but buying a premium ticket or earning status costs a lot of cash. That said, if one family member qualifies, usually the entire family goes along.
TSA Checkpoints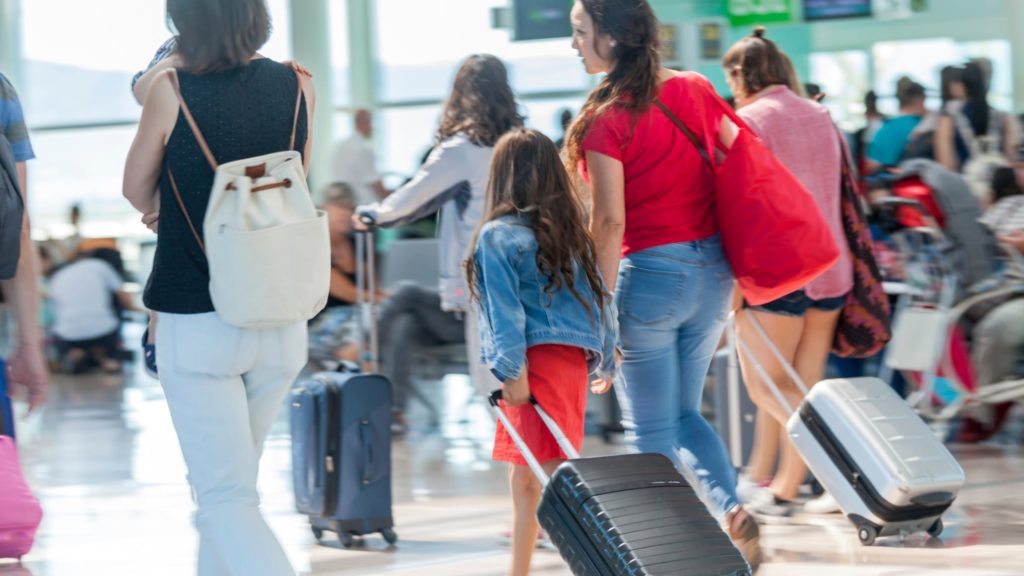 Typically, airport security screening involves two sub-lines: First, passing a gatekeeper at the entry point to the security checkpoint screening area for your terminal; second, lining up to dump your stuff into a bin during the actual screening. Two membership programs allow you to bypass or reduce both delays at some airports.
UNACCOMPANIED MINORS: Can Kids Fly Alone? Rules, Fees Vary by Airlines
TSA's PreCheck system gives enrolled travelers access to dedicated screening lanes where they can leave shoes and belts on and keep laptops and liquids packed in a carry-on at more than 200 U.S. airports. At some of the bigger airports, TSA PreCheck also provides access to dedicated gatekeeper lanes. The dedicated screening is an advantage, but a relatively small one. Dedicated gatekeeper lines are more useful.
PreCheck operates through the airlines. Once enrolled, you get a "trusted traveler" number, which you then register with each airline you fly. Entry eligibility is shown as a special notification on your boarding pass, not any card you carry. Currently, more than 80 U.S. and international lines participate. Of note for families, kids 12 and under can join a parent or guardian in the dedicated lanes with PreCheck.
Another program called Clear allows you to bypass gatekeeper lines completely at more than 40 large U.S. airports. Instead of the regular airport line, Clear users enter a separate line (marked by a sign) that is typically very short. Once screened by a Clear agent, you go directly to a TSA screening line without passing the gatekeeper at all. A byproduct benefit is that Clear also operates screening bypass lines at a few major sporting events and event venues such as stadiums and arenas.
SUMMER VACATION: How To Use AARP Discounts for Travel Deals
You can also try to time your flights to avoid the busiest times of day at airport security screening checkpoints. The TSA has a helpful app that crowdsources checkpoint wait times at airports around the U.S.
The Boarding Gate
Like avoiding the long airport lines at check-in, you can avoid (or at least minimize) the boarding crunch by being a premium ticket holder or maintaining elite status with your airline. Otherwise, some family-friendly airlines like Southwest and United will sell you one-time early boarding passes for specific flights or flight segments.
Customs and Immigration
Wait times at immigration stations in the United States can get really long, especially when your flight arrives just after a bunch of other flights and the lines snake around the entry area. You can bypass all of those long passport control and immigration lines with Global Entry.
HOTEL STAYS: Beware Resort Fee Scams: How to See the Real Price Up Front
Instead of waiting—sometimes for hours—in a long line to present your ID to an immigration agent and have your passport stamped, you simply scan your passport and your handprint at an automated kiosk, answer a few on-screen questions, and receive a printed slip that lets you head directly to baggage claim and exit. Global Entry is available at more than 70 U.S. airports, plus a handful of international airports with U.S. pre-clearance kiosks.
Don't confuse Global Entry with the similar-looking entry kiosks like Mobile Passport Control at many U.S. airports. Those just let you avoid filling out paper customs declarations and answering routine questions; you still have to line up for an agent.
How to Enroll in TSA PreCheck, Global Entry, Clear, or NEXUS
TSA PreCheck, Global Entry, and NEXUS (an expedited-processing program for travel between the U.S. and Canada) require you to gain "trusted traveler" status, which requires a screening application process that starts with an information form and also includes both an interview at an enrollment center and submission of biometric data.
By itself, PreCheck costs $85 for five-year validity. In a traveling family, each adult needs to enroll, but kids 12 and under can tag along with an adult member; renewals cost $70. Global Entry costs $100 for five years, and enrollment automatically includes PreCheck. Unlike PreCheck, however, each family member—including infants—must have a separate trusted traveler number. To start enrollment in either program, create a profile on the Trusted Travel Program website. Some premium credit cards will refund the PreCheck or Global Entry costs back to your account.
NO PASSPORT NEEDED: 17 Best All-Inclusive Resorts in the U.S. for Families
NEXUS costs $50 a year with no charge for kids under 18. Although nominally focused strictly on travel to/from Canada, NEXUS does include Global Entry and PreCheck. But enrollment is more of a hassle, typically requiring personal interviews with the entire family in both the U.S. and Canada.
Enrollment in Clear requires providing extensive documentation. It currently costs $189 per year ($15.95 per month, billed annually) for one person with add-ons for additional family members.
More from FamilyVacationist: