It's true that seeing a place through a kid's eyes is special. But so, it turns out, is seeing it from a dog's point of view.
This is what I'm thinking as Opal—the 10-year-old rescue dog I'm taking on a field trip this sunny morning as part of a volunteer experience on the Big Island—peers curiously across the lava landscape beyond the hiking path we're on, staring at cluster of goats in the brush who are looking back, interested but wary.
Malama Hawaii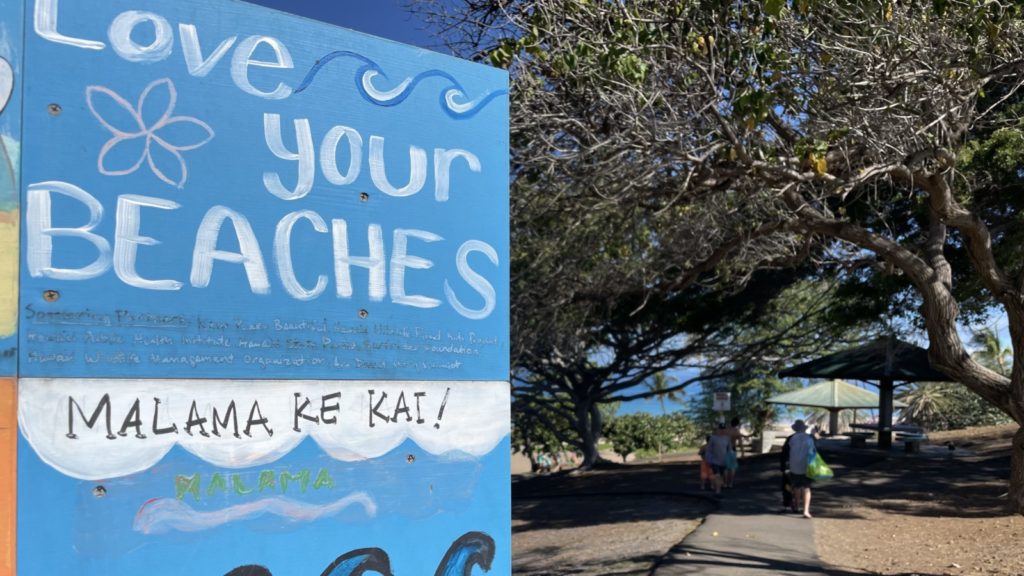 Aloha. Mahalo. In Hawaii, learning Hawaiian words isn't just about relaxing into the island vibe, it's also about understanding the spirit of this place that, for thousands of years, has been shaped by the very spirit of Aloha—the idea of "mutual regard and affection" and a way of seeing the world "in which each person is important to every other person for collective existence," according to the state's constitution.
WHICH ISLAND: How to Choose the Best Hawaiian Island to Visit
There's another word that visitors to the islands are hearing more these days: malama—a term that means to give back. As part of the Malama Hawaii project, tourism officials, hotels, and attractions have teamed up to offer one-off volunteer experiences sized for vacationers. They're easy, fun, and short, and make a difference in local communities. Especially for repeat visitors, vacationers who feel a deep connection to Hawaii's culture, beaches, volcanoes, and the spirit of aloha, the idea of giving back makes a lot of sense.
There are a growing number of opportunities to do a bit of volunteering on vacation. Beach clean-ups, reforestation efforts, botanical gardens workdays, cultural preservation programs are just a few of the volunteer activities that benefit the island and its people while turning tourism into a force that gives rather than just takes.
My family's first foray into malama volunteering was a beach clean-up at the beautiful Hapuna Beach. For that first effort, my daughter agreed to grab a bucket and a litter picker in exchange for the promise of shave ice.
As we made a game of collecting bits of plastic and trash, we realized how often we must have enjoyed clean beaches thanks to the efforts of other volunteers doing just what we were doing now. It was weirdly relaxing and meditative, an easy task that allowed us to really look at our surroundings and notice the plants that grew out of the sand and little crabs scuttling among the rocks.
Dog Field Trips in Hawaii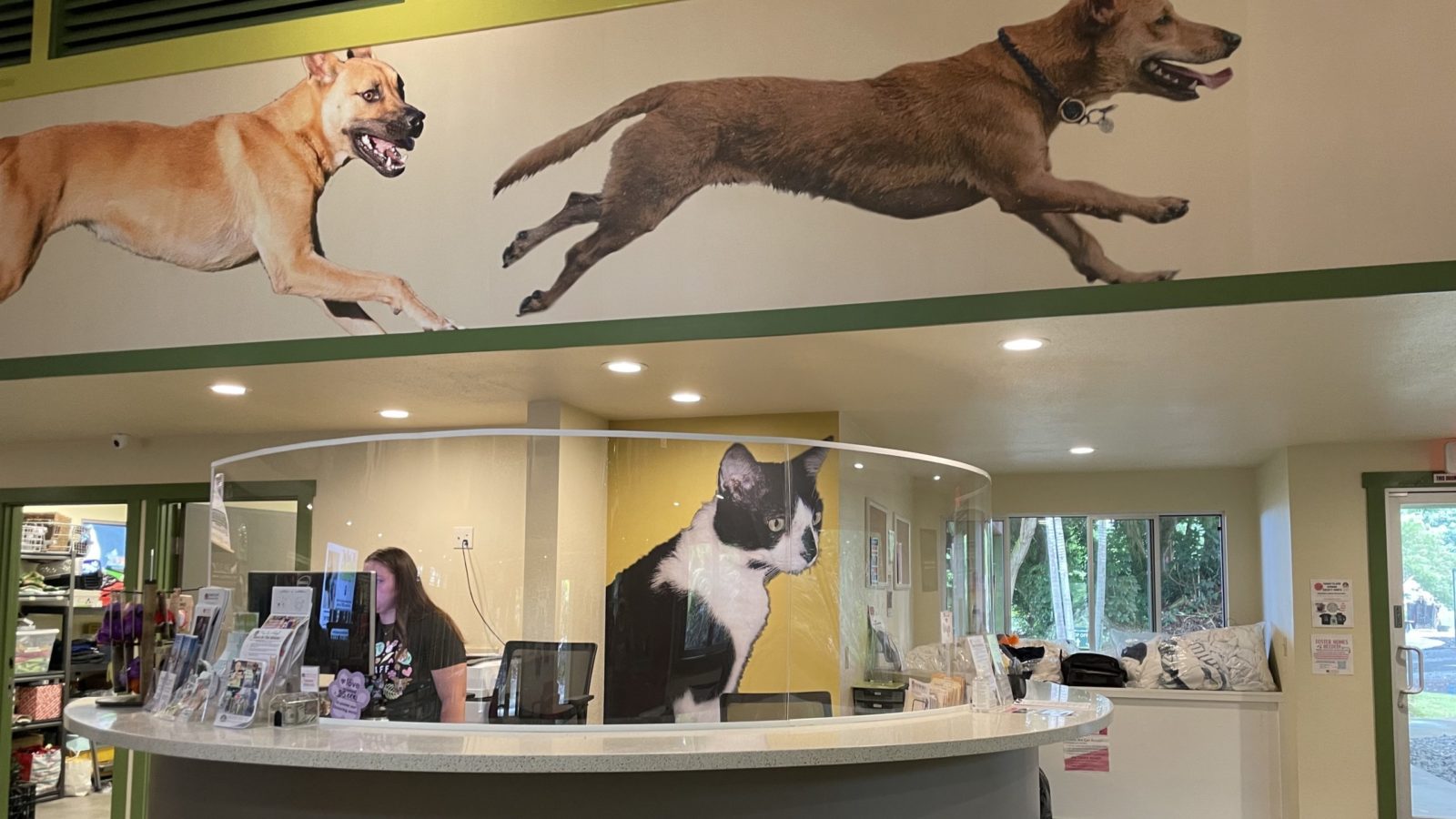 As part of planning our next vacation, I looked for another malama volunteer experience. I first looked at the GoHawaii's Malama site to browse ideas and then did a google search. And that's when I saw it: The Hawaiian Island Humane Society field trips for rescue dogs program. This was clearly the perfect way to get my eight-year-old excited about volunteering—giving a rescue dog a big day out was a dream come true for her.
PACK FOR THE BEACH: 11 Essentials for Every Beach Vacation
We signed up, agreed to the $25 donation, and answered a short list of questions like level of experience with dogs and the ages of the participants. We spent time scrolling through the field-trip dogs on the website (under the Attributes, select Take Me on a Field Trip), wondering which dog they would pair us with.
On the day of our field trip, we invited a cousin along and wound our way up from Kona to the animal shelter at Holualoa, and found ourselves at a beautiful, modern campus perched on a densely forested hillside.
A friendly shelter worker sat down with us and gave us our briefing plus a backpack full of the things we might need on our field trip (water and a dish, a few toys, a blanket, a laminated guide to taking great dog pictures, etc.).
She then disappeared into the back and returned a few minutes later with our dog friend for the morning, Opal. Opal wagged her tail in greeting, leaning in for pets and happily following us to the car, ready for adventure.
Out and about with Opal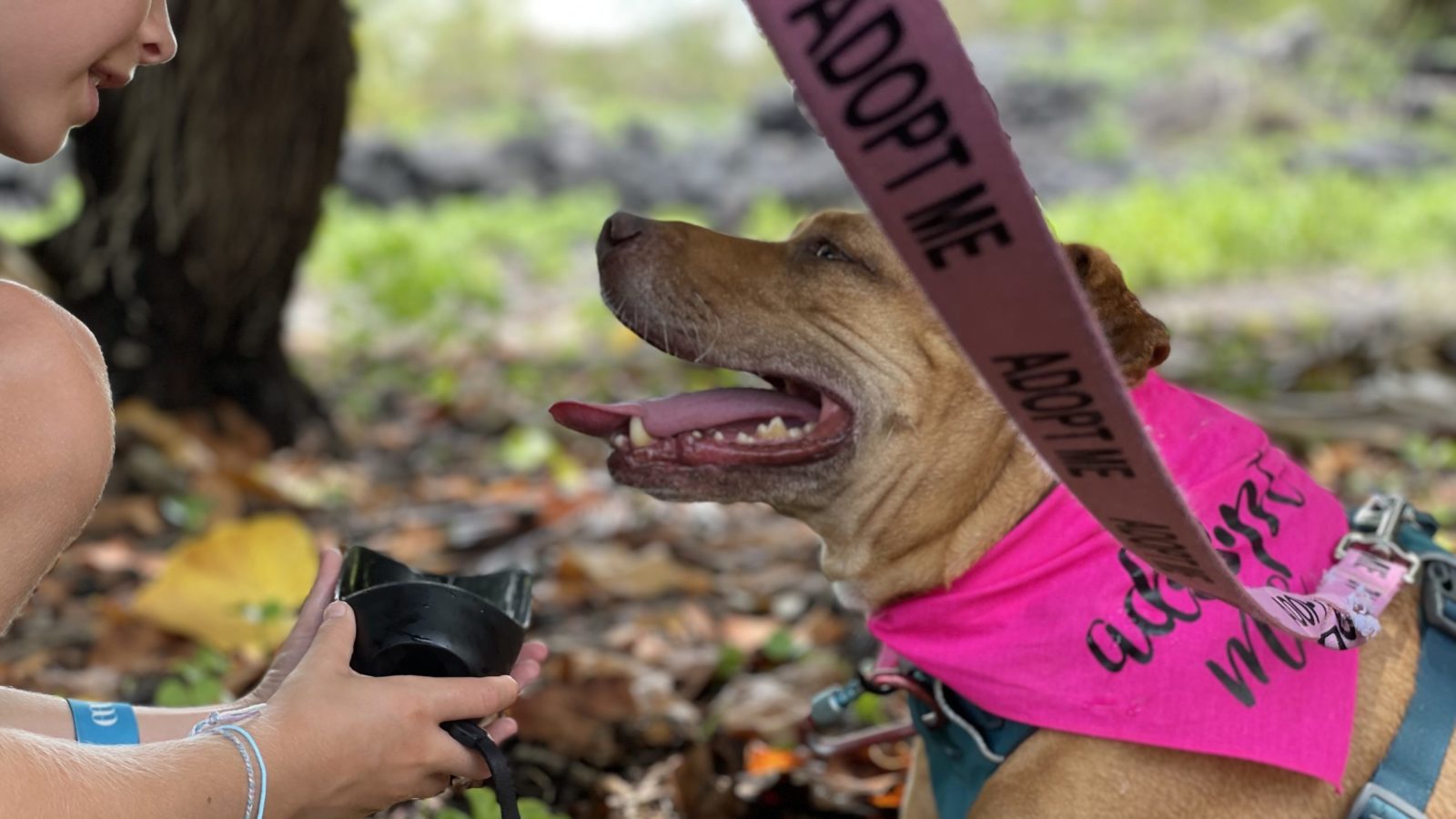 Because we had a rental car, we brought a blanket for Opal to sit on, both for her comfort and to keep the car dog-hair free (we also vacuumed the car after our field trip). The shelter had given us a list of activity ideas that ranged from dog-friendly beaches to dog-friendly restaurant patios. We chose a morning hike along the 1871 Trail at Pu'uhonua o Honaunau, the City of Refuge.
The trail was perfect for our mix of one senior dog, one kid, and two adults. According to the safety contract we signed, only people in our group 18 and older were allowed to walk Opal, but my nine-year-old walked alongside her, petting her, talking to her, and pointing out things she thought a dog might find interesting, including goats, sticks, shade, and the beach.
There were spots to wade into the water, and the trail itself wound through native Hawaiian ruins and reconstructions of villages along a historic walking trail. Because the path is part of the national park, there was an audio tour on the NPS app that told us about the ruins and old bridges we saw.
Along the way, Opal befriended nearly everyone we passed, and her jaunty "adopt me" bandana and the backpack that said, "We are on a field trip. You can adopt this dog. (It's okay to be excited)" inspired a lot of questions and interest from people Opal met along the way.
Not only is it good for these dogs to get out of the shelter, it also puts adoptable animals out in the community where they just might find their forever homes. We hoped that seeing Opal out and about instead of in a kennel at the shelter might get her a little closer to finding a new home.
When we returned to the shelter after our hike and a lunch of fish tacos on a restaurant's dog-friendly patio, Opal greeted everyone there with tail wags and her big dog smile—which I took as a sign that this is a shelter giving abandoned pets a happy life while they wait for their forever homes.
VOLCANO VIEWS: Tips for the Best Trip to Hawaii Volcanoes National Park
Malama means giving back, but our experience brightening the day of a shelter dog gave us so much in return. At the end of our trip—which included plenty of beach and pool time and a trip to Volcanoes National Park—I asked my daughter what the highlight of her vacation had been. She answered without hesitation, "Spending the day with Opal."
More from FamilyVacationist: