Traveling with a baby takes work. You're hauling tons of gear (who knew so many tiny pieces of clothing could take up so much space?), juggling nap and feeding times, and hoping they won't try to put something they found on a gross airport carpet in their mouth. It's not a vacation—it's a trip. But it's so worth it. As challenging as traveling internationally with a baby can be, it forces you to slow down and truly experience a place. Maybe it's giggling with delight over ocean waves or pausing to watch the way the stop lights change in a new city. While traveling with a baby might look different, it shouldn't stop you from exploring the world, and finding the best places to travel with a baby will help ease your new path as a family of travelers.
10 Best Places to Travel with a Baby
Choosing a destination you'll all enjoy is key to a successful trip. While every country has its cultural quirks, you'll want to choose one that's more accommodating to families—for example, where it's common to see high chairs in restaurants and you can easily maneuver a stroller on sidewalks. (Speaking of, you can't go wrong with the travel stroller fan-favorite Babyzen Yoyo2, or you can check out the rest of our recs here.)
PACK FOR BABY: The Complete Baby Packing List
And you'll need to adjust expectations and pace. Remember: Keep your plans flexible and go with the flow. This might not be a check-every-item-off-your-list kind of trip, and that's okay. Instead, embrace a slower pace and enjoy watching your little one explore.
1. Negril, Jamaica
Few places in the Caribbean cater to babies as well as the resorts in Jamaica do. If you're looking to enjoy a relaxing beach vacation, stay in the Negril area, where you'll find miles of sparkling water and the sandy beaches of your dreams. Babies and beach vacations go together well—find yourself a shady beach chair and camp out for the day. (Infants under six months shouldn't use sunscreen, so pass on too much sun time for now.)
SOMETHING FOR EVERYONE: Best All Inclusive Resorts in Jamaica
Where to Stay: If you're traveling with more family members, check out an all-inclusive option that allows for more family-friendly adventure like sailing, snorkeling, golf, and tennis. Resorts like the Azul Beach Resort Negril and Beaches Negril offer kids clubs, baby-specific amenities like baths, "bottle service," a baby food menu, and onsite babysitting services.
2. Lisbon, Portugal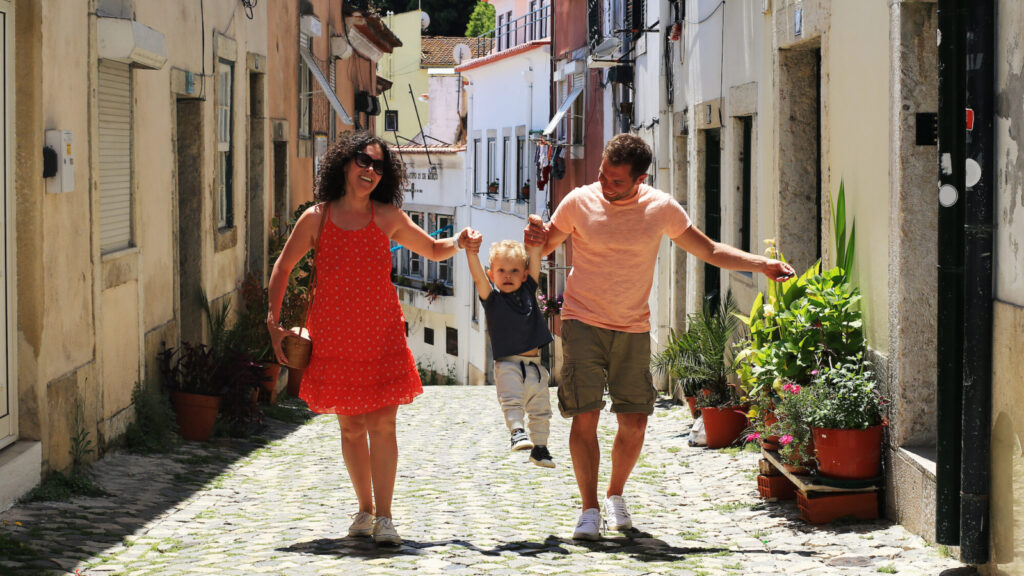 Babies (and older kids) will be fascinated by the tile-covered cities in Portugal. If your baby is obsessed with all things trucks, trains, and automobiles, they'll love the iconic yellow trams you can find around the city. Explore the Belém park and monuments (don't miss the pastries at nearby Pasteis de Belém) and the Parque das Nações, home to one of the largest aquariums in Europe. Lisbon does get crowded, so visit in shoulder season months like May or September to get some breathing room for your little one.
EURO BABY: 11 Best Family Vacation Spots in Europe
While you're there, don't miss a day trip to nearby Sintra. The colorful architecture and sprawling palaces make it a great place to explore. Bring a carrier instead of your stroller, though, as there are lots of cobblestones.
Where to Stay: In Lisbon, the Corpo Santo has two-bedroom family rooms, included breakfast, and free cribs or extra beds for children under age six. If you want more room and a kitchen, Villa Baixa Luxury Apartments offer apartment layouts and double-glazed windows so city sounds don't wake your little one at naptime.
3. Tokyo, Japan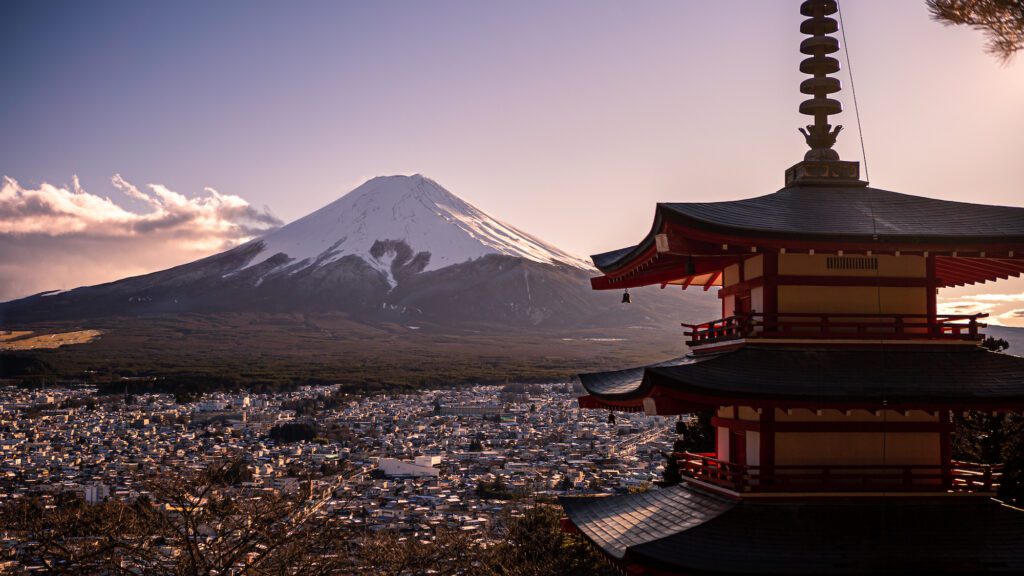 You'll have to brave a long flight to get to Japan—it's 13 hours from Los Angeles to Tokyo, and more like 20 from the East Coast—but if you're up for it, it's absolutely worth it. It's not for the faint of heart, so bring plenty of entertainment, like the Yoto Mini Player and sensory toys like these spinners. Just make sure to always supervise kids under three with big-kid toys like the Yoto, and check for small parts or choking hazards for any toys you bring before you depart.
GO BIG: 50 Best Family Vacation Ideas for This Year and Next
That long flight is worth it, because Japan is one of the most kid-friendly destinations in the world. That's mainly because the level of social trust in Japan is high, meaning you'll find friendly faces and plenty of young kids navigating public life completely on their own. Skip theme parks like Tokyo Disneyland or Sanrio Puroland unless you have toddlers or older kids with you. Instead, head for Ueno Zoo or Kidzania for more structured activities, or head to a park like Yoyogi Park for a relaxing stroll.
Where to Stay: The Tokyo Station Hotel isn't just beautiful and centrally located, it's also surprisingly baby-friendly. Let the hotel know you'll be arriving with a baby and it will arrange the room accordingly with little extras like little toothbrushes, pajamas, and slippers. Breakfast is also free for kids three and younger.
4. Tuscany, Italy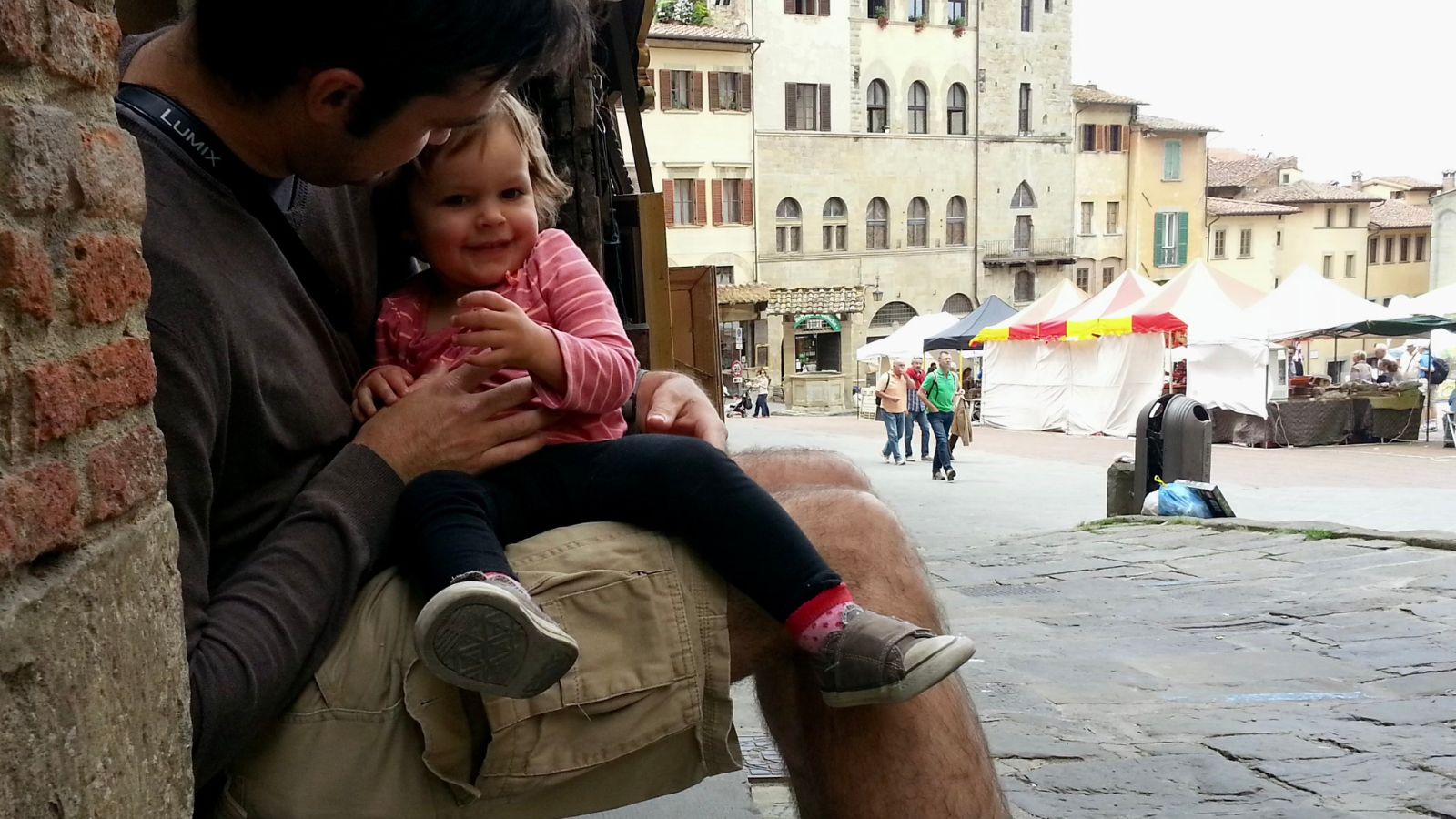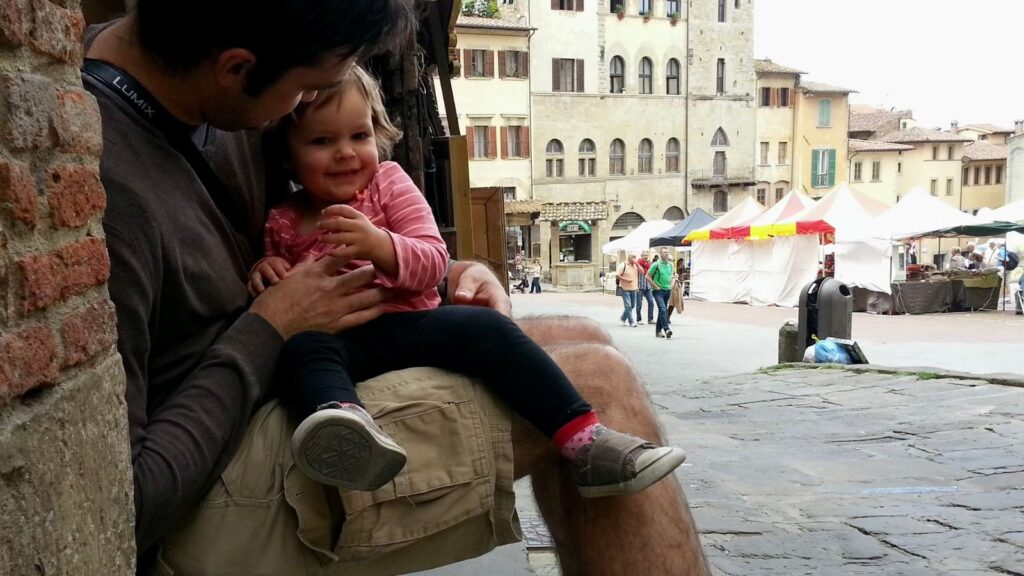 Slow down and live la dolce vita in Tuscany with your little one. While there are plenty of wonderful hotels all over Tuscany—a region that includes bigger cities like Florence, Siena, and Lucca—there's nothing better than renting a house and car of your own as a home base to explore in a smaller city or town like Montepulciano, Sansepolcro, or San Gimignano. In Italy, little bambini are welcomed in public life. Don't be surprised if strangers want to come say hello or pinch a cheek—or if you see young kids chowing down late into the evening with parents at restaurants.
FUN FOR PARENTS TOO: 10 Toddler Friendly Vacations
One thing to keep in mind in Italy is that restaurants open late, often not before 7 PM, and many don't offer takeout. Instead, do your dining out for lunch then hit up a delicious open-air market for supplies so you can cook yourself dinner on your own schedule. Another bonus for taking your baby to Italy: there's no better place for your little one to try their first solid foods—who would say no to a little homemade pasta?
Where to Stay: VRBO lists some amazing baby- and kid-friendly villas, apartments, and houses in and near San Gimignano, Montepulciano, and Sansepolcro. It also has plenty of more urban options in Florence, Siena, and Lucca.
5. Vancouver, Canada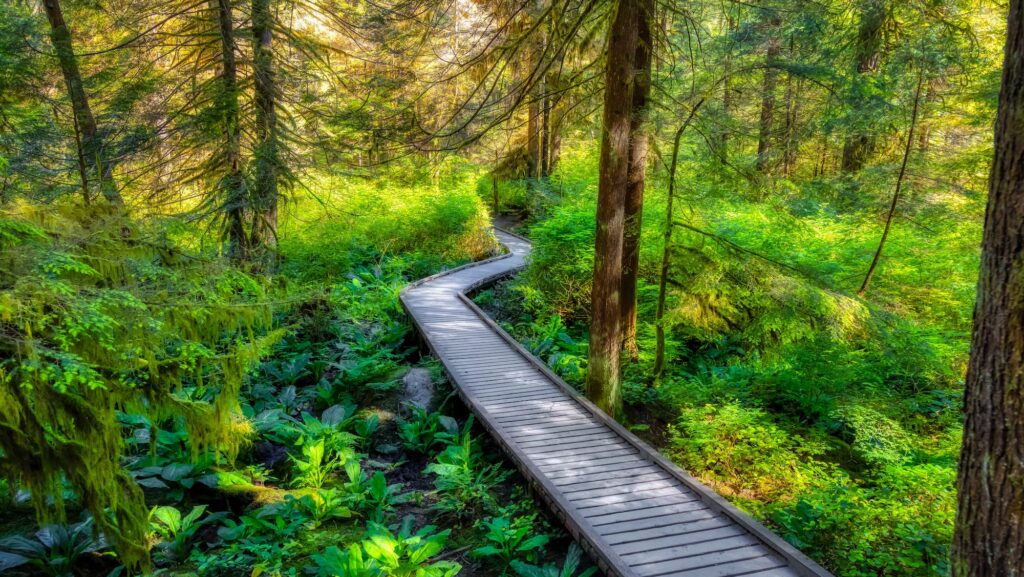 One of the best parts of traveling with a baby is that they're along for the ride. If you love the great outdoors, British Columbia is a fantastic destination. Pack an ergonomic carrier like the Ergobaby 360 Omni Breeze, and if they're over six months, the Osprey Poco Plus backpack is a great choice for day hikes. Take a day trip to the Redwood Park Fairy Forest or the George C. Reifel Migratory Bird Sanctuary, both about an hour's drive from the city.
BABY'S FIRST ADVENTURE: 10 Baby-Friendly Vacations That Everyone Can Enjoy
Vancouver itself is full of walkable avenues and green spaces. Within Vancouver proper, you can stroll a 9km loop around Stanley Park, visit the Vancouver Aquarium, or climb high into the trees at the Capilano Suspension Bridge.
Where to Stay: The Sylvia Hotel, a waterfront hotel in the Westend neighborhood close to Stanley Park, has three-bed units that offer two separate sleeping spaces—a real boon if you don't keep the same hours as your baby.
6. Barcelona, Spain
Barcelona is the kind of baby-friendly destination that ticks off all of the boxes for any vacation: Cultural icons (Parc Guell and Sagrada Familia), perfect weather (300 days of sunshine, on average), delicious food (paella, anyone?), and access to a beach.
KIDS SAIL FREE: 6 Cruise Lines Letting Kids (and Babies) Sail Free
When in Spain with a baby, do as the Spanish do: Siesta. Each day from around 2 in the afternoon until 5, most offices and shops close for a period of rest. Instead of go-go-going, embrace the pace of life and nap or have quiet time during the day before heading out for dinner. While most restaurants don't open properly until late (7 PM is early here), you can enjoy tapas, small plates, earlier in the evening.
Where to Stay: Casa Camper has some things that really work for young families, including a location that's both super central and quiet (with sound-proof rooms; good both for you and your neighbors). Many rooms have separate lounge areas, some with hammocks—the perfect spot to rock a baby to sleep in comfort.
7. Singapore
If you can deal with a long flight, Singapore is a great family-friendly destination. One of the safest and cleanest countries in the world (the Global Peace Index consistently ranks Singapore in the top 10), you'll find year-round sunshine, plenty of stroller-friendly parks, and exciting things to do for you and your little one. Hang out at one of the many sculpture parks, picnic at the Gardens by the Bay, or visit the S.E.A. Aquarium, one of the largest aquariums in the world with over 100,000 marine animals.
Where to Stay: With a little over 130 rooms, Hotel Indigo Singapore Katong isn't huge, but it does have some nice offerings for families. There's a rooftop infinity pool, and family rooms complete with blackout curtains.
HANDS-FREE: 7 Best Baby Carriers for Travel
8. The Cotswolds, England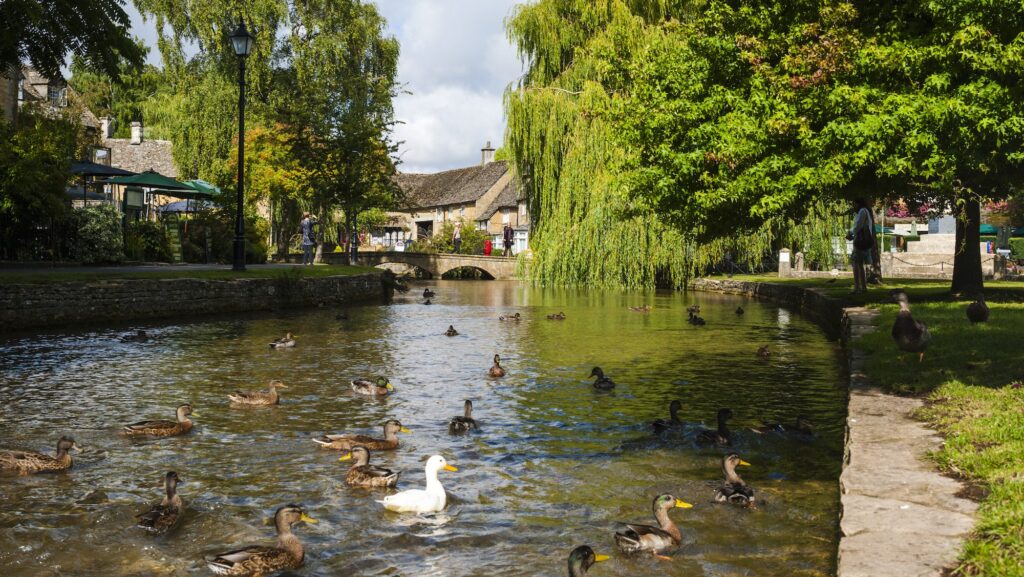 With babies, you need to go with the flow. There's no better place to do that than the British countryside. With plenty of stroller-friendly paths, adorable villages, and hiking trails, you can enjoy quiet gardens, green rolling hills, and family-friendly attractions like the Westonbirt Arboretum, Castle Combe, and Bibury Trout Farm.
SUSTAINABLE BRANDS: 5 Baby Gear Must-Haves
Where to Stay: Hotels like the Calcot and Spa, Lucknam Park, and Woolley Grange go above and beyond, offering amenities like babysitting, swim lessons, play barns, and sterilizers and bottle brushes for little ones.
9. Bermuda
Just a quick two hour flight from New York City is the island of Bermuda, with pink sand beaches and plenty of family-friendly resorts to choose from. In the past few years, the island has also become a top babymoon destination, catering to expectant parents and families.
Where to Stay: This kind of attention and care expands to new additions as well, with resorts like the Rosewood Bermuda and Grotto Bay Beach Resort and Spa offering separate kiddie pool areas, babysitting services, pool and beach toys, and more for little ones. Older kids can enjoy kid's clubs and camp-like experiences full of sailing, snorkeling, music, games, and more.
10. Copenhagen, Denmark
The Nordic countries are well-known as great places to raise a family. You'll likely see strollers parked outside of storefronts or restaurants with no parent in sight. Public places are accommodating to strollers and you'll find family-friendly amenities everywhere you go.
ROAD TRIP: How to Safely Road Trip with a Baby
Copenhagen has no shortage of family-friendly things to do, from strolling the beautiful Tivoli Gardens to exploring the brightly colored Nyhavn neighborhood. What's more, the city has more than 120 playgrounds, and some even have childcare professionals on site. Don't miss the Byoasen, a petting-zoo style park where kids can interact with goats, chickens, rabbits, and more. And for older kids, a day trip to Legoland is a must.
Where to Stay: In Copenhagen, the Nimb Hotel skews luxury, but with a baby-friendly twist. The hotel offers connecting family rooms and babysitting, plus bath products formulated for babies and kids, kid-friendly minibar items, and gifts for little ones. If you're traveling with a baby and an older child and want to spend more than a day at Legoland, the Legoland Castle Hotel is a major crowd-pleaser.
More from FamilyVacationist: