Welcome to Please Remain Seated, FamilyVacationist's monthly theme park news column by Tarah Chieffi. Keep reading for the latest news and tips from the world of Disney, Universal, and other popular parks.
I try to spread the theme park news around amongst the various amusement parks for kids and adults, but Disney has been dropping news left and right lately, so between annual passes, genies, and space restaurants, they are pretty much dominating this month's column.
I did manage to squeeze in a couple of other Central Florida ride openings and some of the tasty treats I am looking forward to sampling (strictly for business purposes) during my upcoming trip to Universal Orlando for Halloween Horror Nights, though. If you don't hear from me next month, you'll know the Halloween Horror Nights monsters got the best of me. Promise to send out a search party, okay?
Theme Park News for September 2021
Disney World and Disneyland Announce New Personalized Planning Service
When Walt Disney World and Disneyland reopened after lengthy COVID-19 shutdowns, they did so without their popular FastPass and MaxPass skip-the-line services. Now, instead of bringing these back, Disney has chosen to wipe the slate clean and introduce a suite of new programs that aim to maximize fun and minimize wait times. These will be integrated into Disney's existing My Disney Experience and Disneyland apps when they launch this fall.
THEME PARK TIPS: What to Wear to Disney World (and What to Leave at Home)
I'm working on an in-depth guide to Disney Genie, Disney Genie+, and Lightning Lane that you'll be able to read here at FamilyVacationist soon, but let's take a closer look at the three components of this program so you can choose which options will work best for you on your next vacation. They all work together in the app, so you can choose to use just one of these new services or a combination of all three.
Disney Genie: A free planning service that helps you map out your perfect Disney day. Whether you want to hit all the thrill rides, eat the best Disney foods, or have a villains-themed day, you can tell Genie your preferences and the system will generate a personalized itinerary. You can also see current and forecasted wait times, create a tip board of your favorite attractions, and more.
Disney Genie+: For $15 per ticket per day at Disney World and $20 per ticket per day at Disneyland, you can use Disney Genie+ to reserve skip-the-line access at a variety of attractions throughout the parks using the new Lightning Lane entrance. This is a same-day service, so selections no longer need to be made 60 days in advance. You can make one reservation at a time through the app and you'll be given a return time to ride the attraction. At Disneyland, Genie+ also includes unlimited Disney PhotoPass downloads from the day, which is why it's a bit more expensive.
Individual Lightning Lane Attraction Selections: In addition to Disney Genie+ selections, you can purchase up to two a la carte Lightning Lane attractions per day. Disney hasn't released a full list of attractions or pricing, but you can expect to see rides like Seven Dwarfs Mine Train, Star Wars: Rise of the Resistance, and other high-demand attractions. These will also be made on the day of your visit. If you have a must-do attraction, you can pay extra to skip the line and save yourself the stress of worrying about getting on your favorite ride.
SeaWorld and Busch Gardens Announce Opening Dates For Long-Awaited New Attractions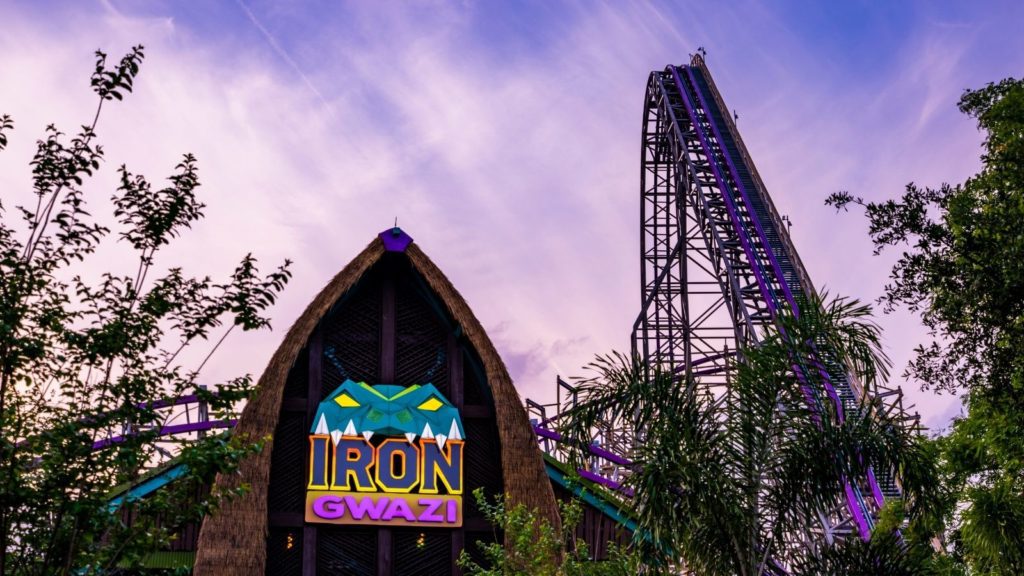 Some of the best Florida theme parks have been on a roller coaster of their own trying to navigate the ups and downs of the pandemic. Both Ice Breaker at SeaWorld Orlando and Iron Gwazi at Busch Gardens Tampa Bay were expected to open in 2020, but COVID caused multiple delays. Now it seems these coasters are back on track and both have official 2022 opening dates!
THEME PARK MAGIC: The Ultimate Guide to the Wizarding World of Harry Potter at Universal Orlando
Ice Breaker at SeaWorld will open to guests in February 2022. Not only is Ice Breaker SeaWorld's first launch coaster, it has a total of four launches—both backwards and forwards—and the steepest beyond-vertical drop in Florida.
A month later at Busch Gardens, Iron Gwazi will open in March 2022. Another record-breaking coaster, Iron Gwazi will be the tallest hybrid coaster (coasters made from steel and wood) in North America and the fastest and steepest hybrid coaster in the world.
What's It Like to Dine in Space? Find Out at Walt Disney World
Speaking of delays, Disney World's highly-anticipated Space 220 restaurant has been burdened with its fair share, but the Mouse recently announced the EPCOT eatery will open in mid-September. Originally scheduled to open in the winter of 2019, Space 220 faced delays even before the start of the pandemic, supposedly due to staffing and construction issues. Once the pandemic hit the U.S. in March 2020, the restaurant's opening was delayed indefinitely.
WHERE TO STAY: The Best Disney World Hotels for Every Age Group and Interest
Along with the opening announcement came a peek inside the restaurant, which will be located in EPCOT next to the Mission: SPACE attraction. The "220" in the name is a reference to how many miles up into space you will travel to get to the restaurant. As the story goes, Space 220 is located on the Centauri Space Station and you will take a Space Elevator 220 miles up, up, and away to get there.
Executive Chef Marc Kusche has developed a two-course prix fixe menu for lunch and a three-course prix fixe menu for dinner, both with "upscale, contemporary fare" and unique beverages from "fine wine to atmospheric cocktails and more."
Walt Disney World and Disneyland Resume Annual Pass Sales
In a month of seemingly never-ending Disney news, Disneyland launched its new Magic Key annual pass program on August 25. Guests can choose from one of four keys, each with its own price point and corresponding perks. Magic Keys are still subject to the current theme park reservation system, but the more you pay, the more reservations you can hold at a time. Each tier also has its own blockout date calendar, with the highest tier having no blockout dates at all.
FEEL THE FORCE: The Ultimate Guide to Star Wars: Galaxy's Edge at Disney's Hollywood Studios in Orlando
Disney had already announced that Disney World annual passes would be back before the park's 50th anniversary on October 1. On August 30, Disney World announced it will resume annual pass sales on September 8, with a four-tiered approach similar to Disneyland. Disney World Annual Passholders can choose from four pass types. The Disney Pixie Dust Pass and Disney Pirate Pass are only for Florida residents, the Disney Sorcerer Pass is for Florida residents and Disney Vacation Club members, and the Disney Incredi-Pass is open to all guests.
Like Disneyland, each pass has its own blockout date calendar, with the Incredi-Pass being the only level with no blockout dates. You can also hold more theme park reservations at a time with the higher tiers. There's a lot more you may want to know if you're considering purchasing a Disneyland Magic Key or Disney World Annual Pass—including details for upgrading current tickets to annual passes—and all of that information is on the respective websites.
Tips For Your Trips
How to Plan For Disney World's Upcoming Early Theme Park Entry
Like FastPass, Extra Magic Hours have been missing since Disney World's reopening in July 2020. With Extra Magic Hours, guests staying at Disney Resort hotels were able to visit a select park each day 1-2 hours prior to the official opening time. This allowed guests staying onsite to get a head start on their day and enjoy shorter wait times before the parks got busy.
Beginning October 1, Disney will launch the next iteration of this perk, Early Theme Park Entry. With early theme park entry, all four Walt Disney World theme parks will open 30 minutes early to guests of Disney Resort hotels and other select hotels (like Shades of Green, Swan and Dolphin, and Disney Springs area hotels) every single day.
While some look at the shorter window as a detriment, just the ability to get through the gates before other guests can pay off big time. You could potentially knock out two attractions before day guests are even allowed entry to the park. For example, let's say you start your day at Magic Kingdom. My advice would be to head straight for Seven Dwarfs Mine Train and Peter Pan's Flight, two attractions that have fairly consistent lengthy waits as the day wears on.
BUDGET-FRIENDLY: 10 Cheap Family Vacations That Are Actually Super Fun
This could save you an hour or more of waiting in line and you could spend the rest of the day on attractions with shorter waits. Only select attractions will be open, so you'll want to check the list before you make a plan of attack. Assuming Disney Genie launches around this time, early theme park entry is just one more tool at your disposal to cut down on wait times.
Guests of Disney Deluxe and Disney Deluxe Villa Resorts, Walt Disney World's Swan and Dolphin, and Shades of Green can combine Early Theme Park Entry with extended evening theme park hours. As of right now, this benefit alternates between EPCOT and Magic Kingdom and qualifying guests can spend an extra two hours in the available park on select nights.
Just Desserts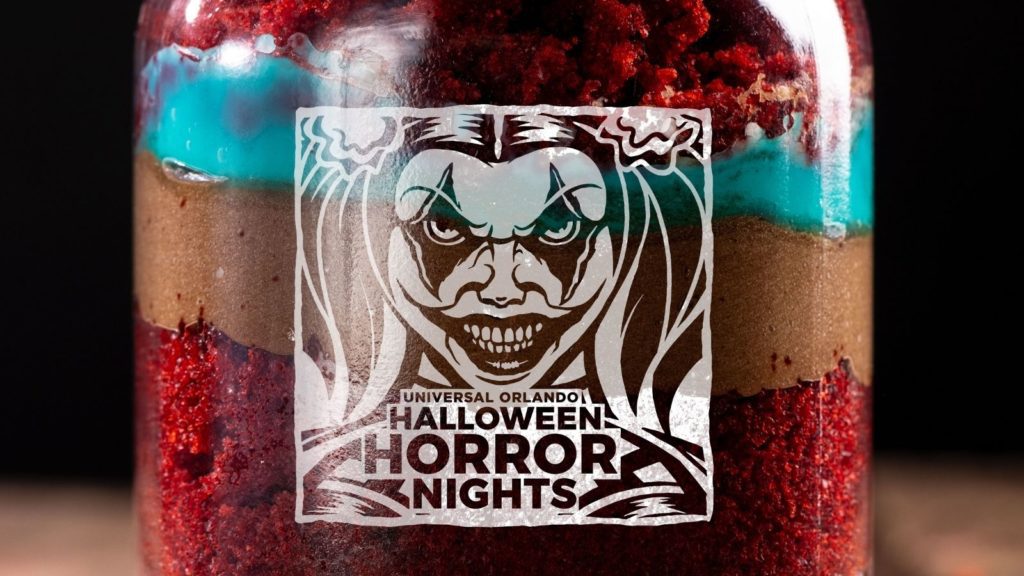 You didn't think you'd get out of here without hearing about my favorite new sweet treats, did you? I'm headed to Universal Orlando's Halloween Horror Nights for the first (and possibly last depending on how scarring the experience is) time this week and while the event is not kid-friendly, the food is!
The Halloween Horror Nights Tribute Store is open during regular park hours, when the atmosphere at Universal is more friendly than frightening. The final room of the Tribute Store is always filled with themed treats and this year's lineup looks incredible.
If you are planning a visit to Universal Orlando between now and Halloween, add the Tribute Store to your itinerary and bring your appetite. I won't bore you with the long list of foods I plan to try, but trust me when I say you can't go wrong with the Jack and Chance Jar Cakes, the Vegan Brownie, and the Beating Heart and Light Up Brain Gummies.
Come back next month for details on upcoming theme park holiday celebrations, a first look at Disney World's 50th anniversary, and more!
More from FamilyVacationist: