Everyone knows about the best all-inclusive resorts in Mexico and their stunning seaside locations, but there's so much more to Mexico family vacations than the Cancun resorts and popular beach towns. When you're ready to go beyond the beach, you'll find plenty of fun things to do in the best cities in Mexico that aren't on the coast.
The Best Cities in Mexico That Aren't on the Beach
Offering everything from towering mountains to colorful architecture and regional foods, here are the best cities to visit south of the border.
SUN AND SAND: 10 Best All-Inclusive Beach Resorts in the World
1. Merida, Mexico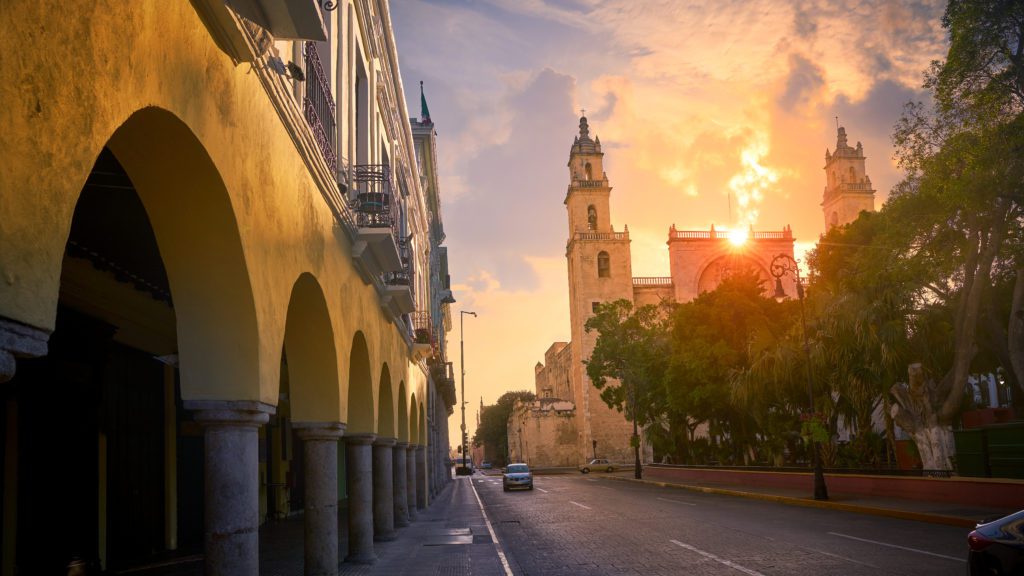 Not too far from the turquoise waters of Cancun, you'll find Mérida, the capital of the Mexican state of Yucatán. The city is rich in history as it was built on the site of the ancient Mayan city of T'ho. One of the city's top attractions is El Gran Museo Del Mundo Maya (Mayan World Museum), which has more than 1,000 artifacts. Nature lovers will also enjoy a refreshing swim in one of the Yucatán Peninsula's famous cenotes—natural sinkholes that expose groundwater and create magical natural pools.
GETAWAY FOR TWO: 10 Romantic Mexico Resorts That Cater to Couples
How to Get to Merida
Daily flights to Merida International Airport (MID) are available on American Airlines via Miami (MIA) or on United Airlines via Houston (IAH). American also flies nonstop from Dallas (DFW) on Saturdays and Canadian-based carrier WestJet has limited seasonal flights on Tuesdays from Toronto (YYZ).
Alternatively, you can fly on Delta/Aeromexico flights via Mexico City (MEX) or fly any airline into Cancun (CUN) and make the approximate four-hour drive west with a rental car or frequent bus service.
Where to Stay in Merida
You can't go wrong with a stay in el Centro. For an affordable stay with a pool and private balcony, check out the boutique hotel Luz En Yucatan. The Diplomat Boutique Hotel earns rave reviews for its stylish decor, beautiful pool, daily complimentary breakfast, and ideal downtown location. And the low-key Hotel del Peregrino, located in a remodeled colonial house in the historic district, offers a nice mix of traditional decorative details and modern amenities, all at a remarkably low price.
2. Oaxaca, Mexico
If you're a fan of chocolate and Mexican food, the mole dishes of Oaxaca should top your travel list. That's because Oaxaca is known as the land of seven moles—the most famous is the mole negro, which is a sauce that relies heavily on dark chocolate mixed with dried chiles and the hoja santa (sacred leaf). While in Oaxaca, take a day trip out to Hierve el Agua to see one of only two petrified waterfalls in the world (the other being in Turkey).
TOP PICKS: 13 Best All-Inclusive Family Resorts in the World
How to Get to Oaxaca
American and United have daily flights to Oaxaca International Airport (OAX) via Dallas and Houston, respectively, and low-cost Mexican carrier Volaris flies nonstop from Los Angeles three times per week on Mondays, Wednesdays, and Fridays. It may be cheaper to first look for a flight to Mexico City and then book a separate domestic flight from there.
Where to Stay in Oaxaca
A top-rated Oaxacan hotel is Casa Antonieta. The modern hotel feels like home with detailed décor and attentive hospitality. Nana Vida earns high marks for its prime location in the heart of the city and its artsy vibe. And the Hotel con Corazon gives you relaxed surroundings and the chance to make a difference with your stay—this "social impact" hotel donates part of its profits to fund education in poor communities.
3. Puebla, Mexico
Although it's a common misconception in the U.S., Cinco de Mayo is not Mexican Independence Day (that is September 16). Rather, May 5 commemorates the anniversary of Mexico's victory over the French Empire at the Battle of Puebla in 1862. Its rich history nabbed it a UNESCO Cultural Heritage of Humanity designation, and makes it an amazing stop for visitors who love cultural activities.
NO PASSPORT NEEDED: 19 Best All-Inclusive Resorts in the U.S. for Families
The city of Puebla is also home to one of Mexico's most patriotic dishes, Chiles en Nogada. It consists of a stuffed chile smothered with a walnut cream sauce and topped with pomegranate seeds, depicting all the colors of the Mexican flag.
How to Get to Puebla
There are daily United flights to Puebla International Airport (PBC) via Houston, however, it will generally be much cheaper and more convenient to fly into Mexico City and take an easy two-hour bus ride down to Puebla. Estrella Roja has frequent, comfortable bus service directly from Mexico City's airport.
BUDGET-FRIENDLY: 10 Cheap Family Vacations That Are Actually Super Fun
Where to Stay in Puebla
The Casareyna Hotel in central Puebla has large rooms, luxurious furniture, and affordable prices. Plus, there's an on-site restaurant where you can sample all the local flavors, including mole poblano and Chiles en Nogada. The Cartesiano Urban Wellness Center mixes old and new with its modern guest room building and colonial mansions, and ups the offerings with a beautiful pool and extensive wellness offerings in a family-friendly environment.
4. Guanajuato, Mexico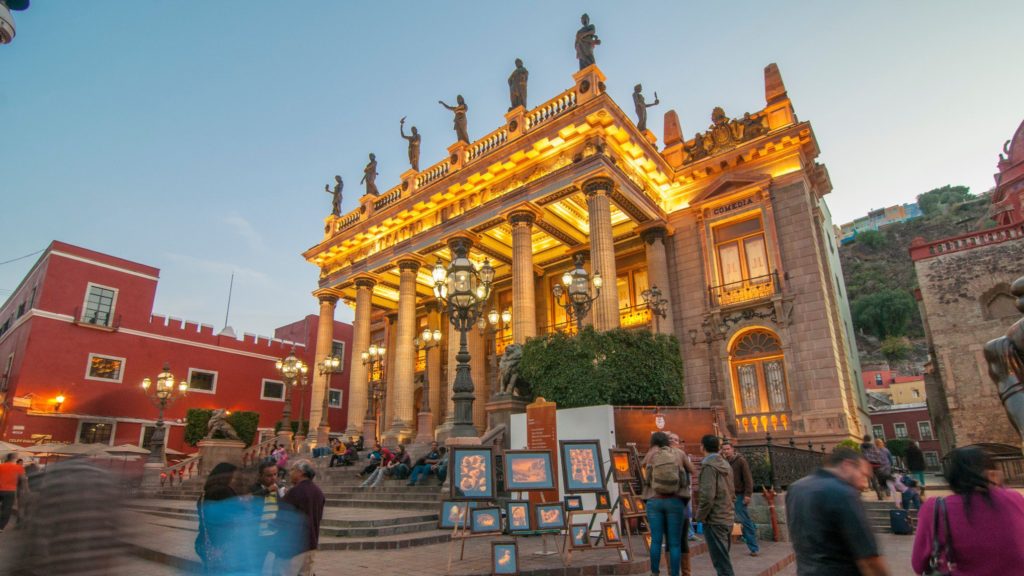 Guanajuato is one of the most colorful cities I have ever visited. The historic town and adjacent mines are listed as a UNESCO World Heritage Site as it was a prosperous silver-mining town back in the 1500s. Take the funicular up to the Pipila Monument for the best views of the sprawling town with multi-colored buildings in the narrow valley below.
FIND A DEAL: 10 Best Hotel Booking Sites for Cheap Prices
How to Get to Guanajuato
Guanajuato International Airport (BJX) serves both Leon and Guanajuato with nonstop service from several U.S. cities. American and United are the only major U.S. carriers flying into Guanajuato from their respective hub cities in Dallas and Houston. Otherwise, Volaris has the most flights with nonstop service from six U.S. gateways, including Chicago, Los Angeles, Sacramento, Fresno, Oakland, and San Jose. Mexico's other low-cost airline VivaAerobus flies nonstop from San Antonio and Houston.
Where to Stay in Guanajuato
For a luxurious stay in a colonial style hotel, check out Posada Santa Fe. It's centrally located with an old-world feel and free breakfast. And 1850 Boutique Hotel is well-regarded thanks to its central location, well-appointed and modern rooms, and great service.
5. Monterrey, Mexico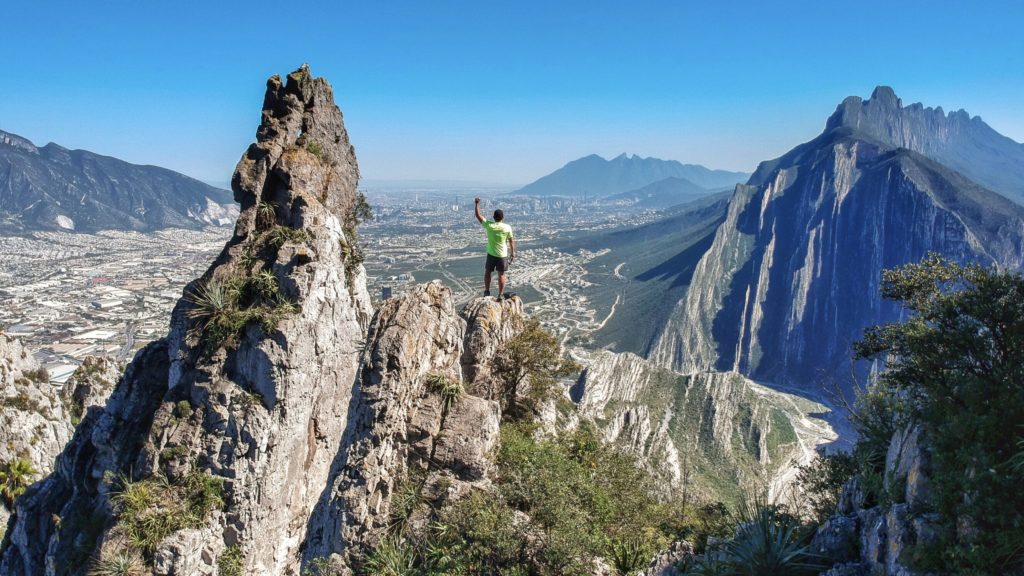 One of the fastest growing cities in the world, Monterrey is more than just a tech hub. The city is surrounded by mountains and is a hiker's paradise. While visiting, you'll definitely want to visit Parque Ecologico Chipinque. There are hiking trails for all levels and you'll get sweeping views of Monterrey no matter which direction you go. Another natural site worth a visit is Parque la Huasteca. Book a rock climbing tour for an adventurous day trip you'll never forget.
How to Get to Monterrey
Monterrey International Airport (MTY) has nonstop service from 10 U.S. airports with all three major U.S. airlines flying to Monterrey. You'll find American Airlines flights via Miami and Dallas; United flights via Chicago (ORD) and Houston; and Delta flights via Atlanta (ATL). VivaAerobus also flies nonstop from several cities in Texas as well as Los Angeles and Las Vegas (LAS).
STYLISH AND STURDY: Best Luggage Brands for Every Type of Traveler
If you want to drive to Monterrey, it's about a three-hour drive from the border city of Laredo, Texas. You'll need a Temporary Import Permit (TIP) and insurance to drive your vehicle past the free border zone in Mexico and it's recommended to only drive during daylight hours. Highway 85 between the border and Monterrey is a well-traveled toll road similar to multi-lane freeways in the U.S.
Pro Tip: If you live in Southern California, consider using the Cross Border Xpress (CBX) bridge and flying from Tijuana International Airport (TIJ). The pedestrian border crossing connects San Diego directly with the airport terminal and it is exclusively for air travelers. It's as easy as flying from a U.S. airport and you'll find cheap nonstop flights to all of these cities in Mexico as well as several others.
Where to Stay in Monterrey
The Fiesta Americana Monterrey has all the modern amenities you'd expect from a major hotel group including a pool, gym, and bar/lounge. It's also in a perfect location close to downtown and within walking distance to shops and restaurants.
More from FamilyVacationist: