About an hour north of San Diego, Oceanside is a quaint and funky oceanfront community and an ideal spot for a weekend to just play—at the beach and around town. On a recent visit with my kids, I tapped into Southern California's famous year-round beach weather to take advantage of all that the city has to offer.
Jump to a section using these links or just read in order:
Things to Do in Oceanside with Kids 
Day 1
Spend your first day in Oceanside doing what you came here to do: beaching it up. At Strand Beach, a family can easily spend the whole day, even if you're not big swimmers, boarders, or surfers. If you happen to be staying at the SpringHill Suites (see hotel recommendations below), grab what you need from the Board House to make a day of it—paddle ball, spike ball, boogie boards, towels, and chairs—and head down to the beach. With lifeguards, tables, and bathrooms and showers up and down the beach, everything you need for a fun day on the sand is right here.
FIND A DEAL: 12 Best Hotel Booking Sites for Cheap Prices
For young ones who need a change of scenery, you can also find playgrounds along the sidewalk that shoulders the beach. If you need to take a break from the sand, head up to the pier to check out the local fishermen and fun souvenir stall … and be sure to look out for Charlie, the resident pelican.
Along the Strand, you can find all sorts of rentals and activities including carriage bikes, surf lessons, Henna tattoo artists, and, for evening visits, fire pits. When it's time to get out of the sun, head up to Pacific Street and treat yourself to a delicious slice of local history at High Pie; this tasty bake shop is located in the historic house where parts of (the original) Top Gun were filmed. Take pictures on the motorcycle Tom Cruise used in the legendary 80s movie while you enjoy your afternoon treat.
Day 2
Need a break from the sun and sand? No problem: There's plenty to do in Oceanside beyond the beach. The California Surf Museum is not to be missed; though small, it's a comprehensive look at wave and surf science, the legends of the sport, and the engineering feats and history that make surfing what it is. You might think it is just a stop along your journey, but don't be surprised if family members of all ages linger longer than expected. The museum staff is super knowledgeable about all things surfing, and there are plenty of interactive elements that engage curious visitors—it's a collection of sports, history, and science museums all rolled into one.
SUN AND SAND: 10 Best All-Inclusive Beach Resorts in the World
As you stroll through town, don't miss out on Oceanside's mural art—there's street art big and small all over town, and keeping an eye out for murals gives you the chance to appreciate Oceanside's artsy side. Use Visit Oceanside's mural map to guide your art walk through town.
End your walk at the south side of town at VITAL Climbing Gym. With routes for all levels of experience, there enough challenges to make a $24 day pass is truly that—we went in the morning and went back in the evening!. Staff and members alike are helpful and supportive, and one gets a sense of the local community while getting a chance to climb or try out a class.
Day 3
Ready to get back on the water? Rent any kind of bike from Wheels Fun at the beach pier and explore Oceanside by bike (check out different routes here). Cruising the beach will keep you busy, and makes for an easy ride; but if you're feeling adventurous, head out to the 22,000 square foot Prince Memorial Skatepark. With terrain for beginner skaters all the way through X-game participants, this legendary spot is great, even if you just want to watch from the sidelines.
BEST TRIP EVER: 50 Best Family Vacation Ideas for All Ages
Catch the breeze on the way back down to Oceanside Harbor, where you can poke around the souvenir shops, check out the "Love the O" sculpture, and for the most water-full adventure, rent a kayak, stand up paddle board, or duffy boat from Boats4Rent. As you head back to town, don't miss Handel's Homemade Ice Cream where large portions, a huge selection of flavors, and friendly staff make for a fun and tasty local experience. 
Great Oceanside Hotels for Families
Though there are plenty of places to stay along this stretch of the San Diego coast, it feels like a no-brainer to stay as close to the beach as possible. And you've got some great options. Nestled together and perched above a sweet spot of sand are three kid-friendly Oceanside hotels that help you to relax into the beachside vibe.
SpringHill Suites is an ideal spot for families looking for a little more space at a reasonable price. Just two blocks from the beach, corner rooms might have a view, and the rooftop pool is a primo spot for catching some rays and cooling off. An extensive and delicious hot and cold free breakfast and two-hour game and gear loaners from the Board House provide additions worth far more than the amenity fee you'll pay for them.
KID-FRIENDLY:17 Best Family Resorts and Hotels in the U.S.
Spend a bit more to stay at the nearby Seabird Resort, where rooms overlook the ocean and your family is just across the street from the beach. Ocean-inspired artwork adorns this spa resort, which has more than 220 rooms plus 55 suites. The Seabird keeps towels, chairs, and umbrellas on hand at the beach for your convenience, and an oceanfront pool and ocean-facing spa brings the beach to you wherever you go.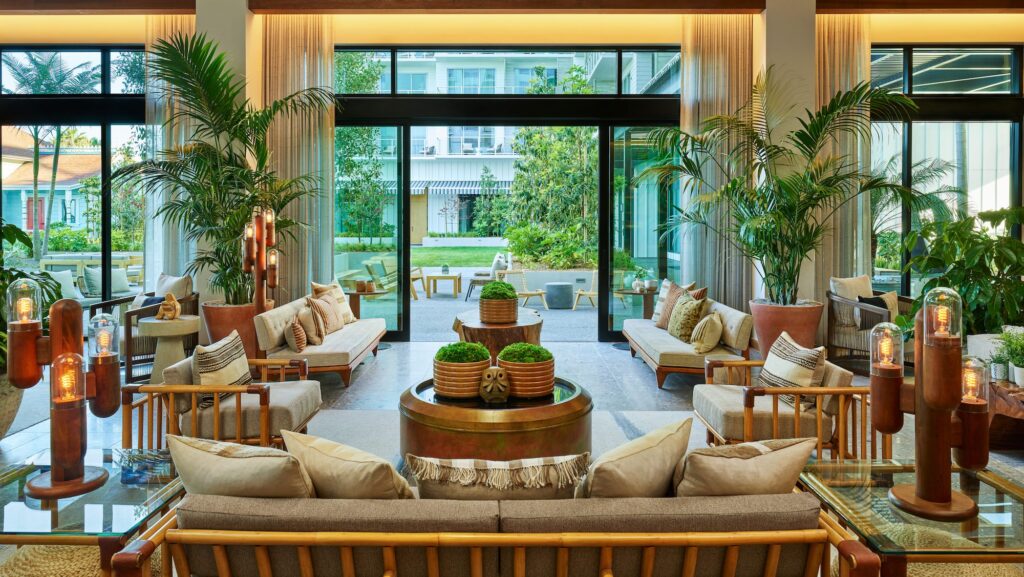 Overlooking the Oceanside Pier, close to the action but above the fray is the elegant Mission Pacific Hotel. With earth-toned decor and Michelin-starred dining, the Mission Pacific dials up the sophistication on your beachy weekend. Though the rooms and suites are a bit smaller than those you'll find at Seabird, there are plenty of options to suit your family size and preferred layout.
Where to Eat in Oceanside with Kids
No one will be disappointed at Craft Coast Tacos where high quality food and service meet a festive and relaxed atmosphere, beer flows freely on tap, and serve-your-own salsa means everyone gets to dial their own spicy.
For a similarly casual and festive dining experience, Hello Betty is a surf- and skate-inspired spot for all ages. With live music some nights, a great upstairs deck for private events, and a vast menu, everyone will perk up at Hello Betty.
BUDGET-FRIENDLY:11 Cheap Family Vacations That Are Super Fun
For a more high-end but no still family friendly dining experience, head to The Switchboard, a Hawaiian-inspired restaurant in the historic Fin Hotel. Though there are just a few tables inside and outside, the restaurant uses cute tables in the hotel lobby (this was what the kids and I did). Here, history meets play—there's a sand shuffleboard table for the kids while you wait. The food is fab, and it's a great opportunity to learn with your kids about the women who helped the country run during World War II, in roles such as switchboard operators and streetcar conductors.
Blade 1936 has a happening scene AND delicious modern Italian fare; though a little pricier than the other restaurants, it's worth the splurge for both the setting and the food.
Getting There and Getting Around
Just one hour north of San Diego and with a train station in the heart of town, Oceanside couldn't be easier to get to. A family could also fly into John Wayne Airport and be in Oceanside within an hour. If you fly into San Diego, take the free shuttle to the train station, where you can pick up the inexpensive and delightful North County Transit District "Coaster" more or less on the hour.
TAKE FLIGHT: 17 Best Flight Booking Sites for Cheap Airfares
Staying at one of the three hotels above, you have, at most, a four block walk from the train station to your hotel, where you'll be a stone's throw from locations to rent bikes. The easy, electric, and fun gO'side shuttle can take you anywhere you need to go in and around town, from the harbor to VITAL; at just $6 for the whole family with door-to-door and super friendly service, the shuttle supports your low-stress, easy weekend in Oceanside.
Why Take a Family Trip to Oceanside?
Oceanside feels a bit like a step back in time, or even a step away from time. With charming beachfront properties and tons of affordable ways to play, your family will have a chance to connect, eat well, and move on SoCal time during a weekend in Oceanside.
Since it's plenty easy to get around without a car, there's no need to rush or scramble for parking. And, since it's not too far from attractions such as LegoLand and the San Diego Zoo, a family could use Oceanside as a (not quite as expensive or touristy) home base for a longer, more ambitious trip. It's a win-win no matter how long you stay.
More from FamilyVacationist: