Welcome to Please Remain Seated, FamilyVacationist's monthly theme park news column by Tarah Chieffi. Keep reading for the latest news and tips from the world of Disney, Universal, and other popular parks.
When theme parks like Disney and Universal Studios shut down last March, it was one of the first signs for many people that COVID-19 was a serious public health threat and wasn't going away anytime soon. Theme parks (and other family vacation ideas in general) allow us to leave our cares and responsibilities behind for a short time. Now that vaccinations are on the rise around the country, we can all look forward to an eventual return to normalcy and a proverbial light at the end of the tunnel.
Theme Park News for April 2021
I hope the theme park reopening announcements, returning special events, and other uplifting news in this month's column comes as as welcome a sigh of relief for you. It sure made me smile as I was writing it!
California Theme Parks Reopening
Last month, I reported on the clever concepts that the California theme parks have been using to partially reopen. A few days later, on March 5, California amended its reopening guidelines, allowing theme parks to reopen earlier than expected. And since then, theme park reopening dates have been trickling in.
In Anaheim, Disneyland plans to reopen on April 30 with many of the same safety protocols already in place at Walt Disney World in Orlando. To limit capacity, guests will need both a ticket and a reservation for the park they plan to visit. LEGOLAND California will reopen April 15, Knott's Berry Farm plans to reopen this May, and Universal Studios Hollywood will reopen April 16. At the time of writing, SeaWorld San Diego has yet to release a date when it will reopen rides (the park is currently operating as a zoo), but that announcement can't be too far off.
ORLANDO VACATIONS: 12 Best Things to Do in Orlando (Besides the Theme Parks)
Under California's theme park safety guidelines, mask requirements and social distancing will be enforced. Unique to California, only in-state residents will be allowed to visit, and certain attractions may not be allowed to reopen just yet. Indoor queuing will not be allowed, rides that cause guests' face masks to fly off will have to close, and indoor rides must be limited to 15 minutes or less. I expect specific announcements on which attractions will be closed upon reopening to come out fairly soon.
Remy Is (Almost) Ready to Ride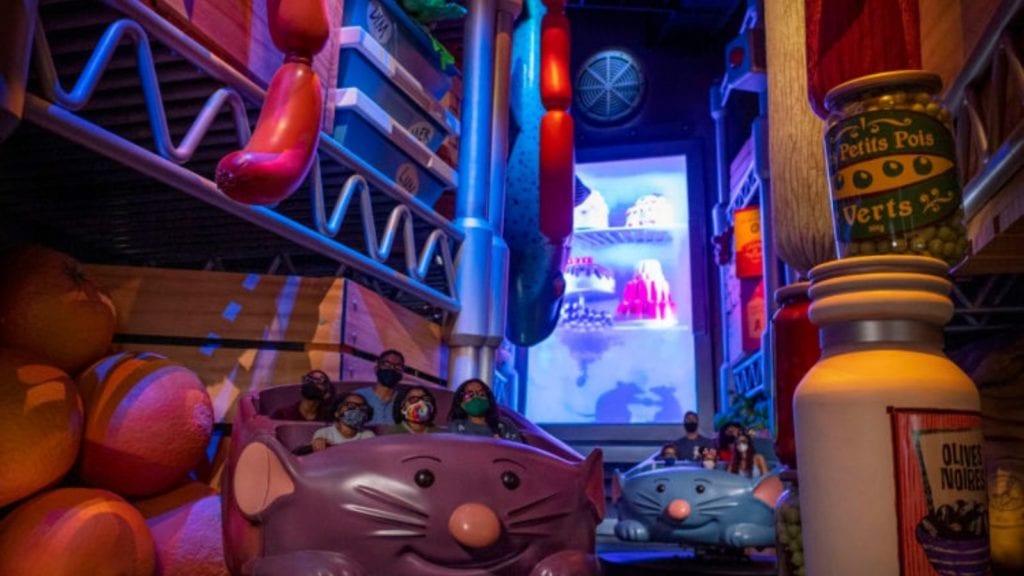 Construction on Remy's Ratatouille Adventure in Epcot's France Pavilion at Walt Disney World in Orlando was already underway when the park closed due to COVID-19 last March. Since Epcot's reopening, Disney fans have been eagerly awaiting an opening date announcement, and the big news finally dropped in early March.
In honor of Disney World's 50th anniversary, Remy's Ratatouille Adventure will open October 1, 2021, exactly 50 years after Disney World first opened to the public. The trackless dark ride will make riders feel as though they've shrunk to the size of a rat as they careen through Gusteau's restaurant in rat-shaped ride vehicles.
DISNEY VACATIONS: When to Go to Walt Disney World and Disneyland to Avoid Crowds
Peppa Pig Theme Park Coming to Florida in 2022
Next year, the world's first Peppa Pig Theme Park will open at LEGOLAND Florida Resort. Given Peppa's target audience (preschoolers), it's safe to assume the park's attractions and entertainment will be geared toward younger kids. Kids will even have the chance to meet Peppa and her friends. Most importantly, the addition of a third park at the LEGOLAND Florida Resort means families can stay (and play) at LEGOLAND longer, bringing it closer to becoming a standalone vacation destination.
NO PASSPORT NEEDED: The 15 Best All-Inclusive Resorts in the USA
Halloween Horror Nights Is Being 'Resurrected' at Universal Orlando
It's showtime! After having to cancel what is arguably its most popular annual event in 2020, Universal Orlando Resort has officially announced the return of Halloween Horror Nights. This year's event will take place on select nights from September 3 through October 31 with 10 haunted houses, five scare zones, and two live shows. This year also marks the event's 30th anniversary, so they are bringing back Halloween Horror Night's original ghost host, Beetlejuice.
You might remember Universal Orlando opened up three haunted houses last year during regular park hours. Even though the event was technically canceled, the work had been done, the actors had been hired, and they used it as an opportunity to test haunted house operations with COVID safety protocols (which may very well still be in place this fall). Beetlejuice is the only one of those houses that's been announced for this year's event, but I wouldn't be surprised to see the others (Revenge of the Tooth Fairy and Bride of Frankenstein Lives) added to the roster. 
Food Festivals and a . . . Giraffe Bar?
Last time I reported on theme park food festivals, the parks were holding them out of necessity as a means to partially reopen. This month, I'm sharing a couple theme park food festivals that are happening just for fun, as well as a brand new bar at Busch Gardens Tampa Bay.
Dollywood's Flower & Food Festival returns April 23 with fresh food, live music, and more than 500,000 colorful blooms. Highlights include larger-than-life floral sculptures, berry-adorned funnel cakes, and an "Umbrella Sky" display where colorful umbrellas are suspended high above passersby on Dollywood's Showstreet.
The Walt Disney World Swan and Dolphin Food & Wine Classic returns for its first-ever springtime event on Saturday, April 17, from 5:30 p.m. to 8:00 p.m. The all-inclusive price of $125 for this outdoor dining event gets you access to 12 themed food and drink stations and live entertainment. Hotel and ticket packages are also available.
Over in Tampa Bay, Florida, Busch Gardens recently debuted the one-of-a-kind Giraffe Bar that offers frozen specialty drinks, delicious cocktails, a selection of beer and wine, and panoramic views of the zebras, giraffes, and other animals on the park's Serengeti Plain.
Tips for Your Trips
Disney World Is Bringing its MagicBand Technology to Your iPhone or Apple Watch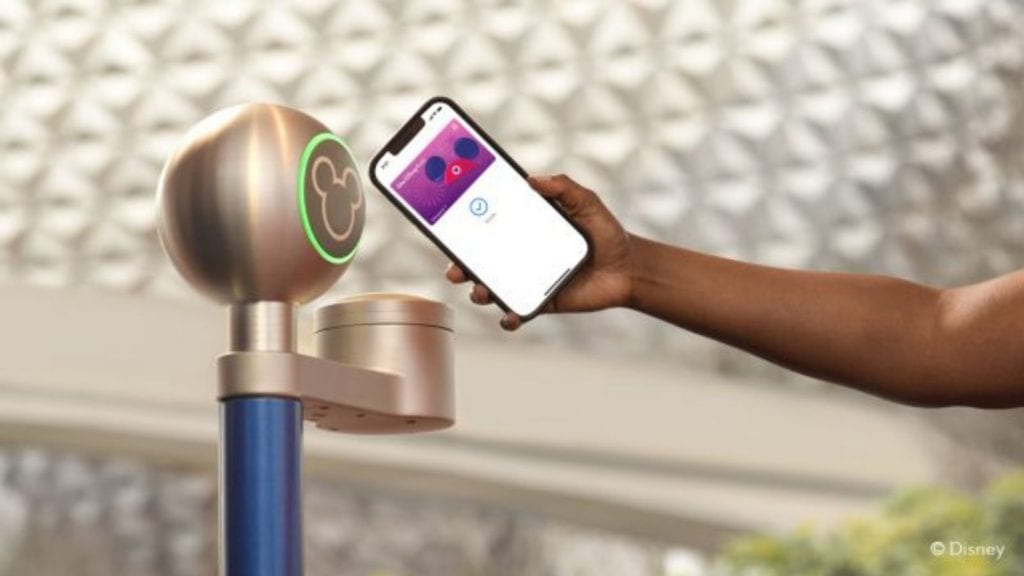 MagicBands have been a Walt Disney World must-have for years. The RFID-enabled wristbands can store your park tickets, PhotoPass photos, and FastPass+ reservations, and can even be used to pay for purchases and open your hotel room door if you are staying at a Disney World Resort hotel.
Now, you'll be able to do all of these things from your smartphone or Apple Watch with the new Disney MagicMobile service. The service is currently only available for Apple devices.
With the service's ability to link your park ticket to your Apple Wallet, you'll be able to do the same things with your mobile device you could once only do with a MagicBand. According to WDWNT, Disney is also testing another MagicMoble feature called Automatic Attraction Photo Linking where on-ride photos will automatically link to your My Disney Experience account.
STAY AT DISNEY: 13 Best Disney World Resort Hotels for Every Age Group and Interest
MagicBands aren't going anywhere, but this gives more flexibility to those who prefer to use their phone or who already have an Apple Watch and don't want something else hanging on their wrist.
WDWNT also recently reported that Disney World is testing facial recognition technology for theme park entry. It's not known when or if this technology will become a permanent park entry feature, but Disney did say the 30-day test is being done with the future (and a touch-less experience) in mind.
Just Desserts
I love coming up with creative ways to fill the dedicated food section of this theme park news column, and this month it's all about breakfast! Choosing all the yummy foods I want to eat is a big part of my planning process, and I now have a go-to breakfast at all four Walt Disney World parks.
I prefer quick breakfasts to sit-down options because I don't want to cut too far into my precious park time, so here's where I head when it's time to break the fast at Disney World.
Magic Kingdom
At the Magic Kingdom, I always hit Sleepy Hollow in Liberty Square. Luckily, I'm usually dining with my family because I like to order one Sweet and Spicy Chicken Waffle Sandwich and a Fresh Fruit Waffle Sandwich (that's the one slathered in Nutella spread) for a combo of sweet and a bit of savory.
Epcot
Epcot doesn't typically open as early as the other parks, but even if I have to eat something ahead of time to hold me over, I am all about the Norwegian school bread at Kringla Bakeri Og Cafe in the Norway Pavilion (thank you to my friend Jessica for convincing me to finally give it a try).
Disney's Hollywood Studios
It's a long walk back to Galaxy's Edge for breakfast, but it's worth it for a Ronto Morning Wrap from Ronto Roasters. The combo of eggs, sausage, cheddar cheese, and peppercorn sauce wrapped up in a warm pita fills me up long enough to hunt down my next snack.
Disney's Animal Kingdom
Everything tastes better when you're surrounded by bioluminescent flora and floating mountains. The Pongu Lumpia at Pongo Pongo in Pandora: The World of Avatar is a pineapple cream cheese Spring Roll that pairs well with the land's green beer, Hawkes' Grog Ale. Hey, breakfast beer is totally allowed on vacation.
More from FamilyVacationist: