My favorite thing about visiting a theme park in the winter months is getting a break from the cold weather in my home state of Indiana. In early February, I did just that when my husband and I spent a couple days experiencing Universal Orlando's Mardi Gras celebration. If you're on the lookout for a family-friendly way to celebrate Mardi Gras (not to mention enjoy some amazing food), I highly recommend checking it out.
And speaking of food, get ready to hear a lot about it in this month's column. I've got food festival news and a look at some of the newest theme park spots to find sweet treats. But first, this month's top theme park news!
Theme Park News
Disney World Updates You Need to Know Before Your Next Trip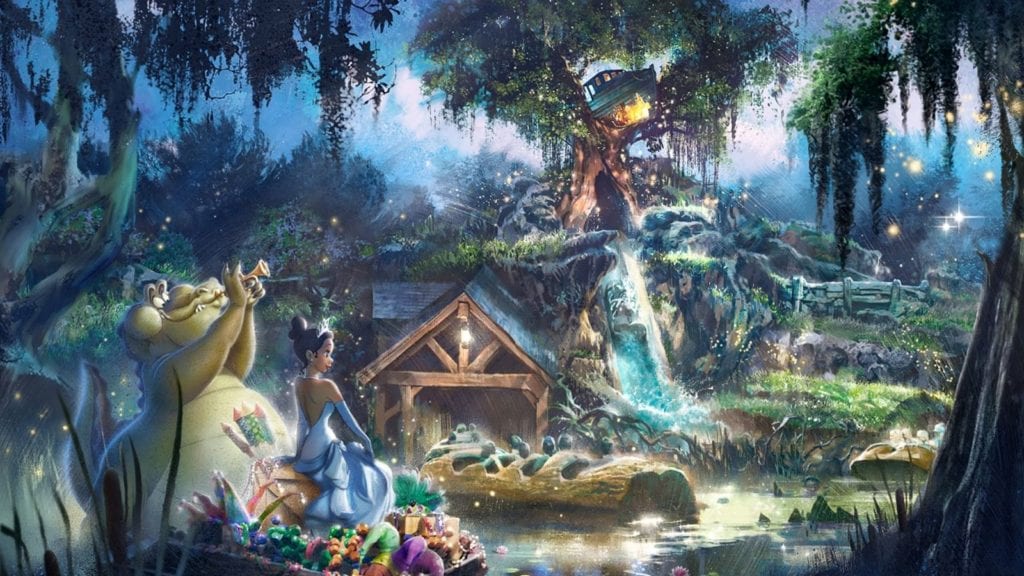 If you've been reading this column for a while, you know visiting Walt Disney World in Orlando is a much different experience right now than it was a year ago. Even with COVID-19 case numbers on the decline and the hope that life will soon return to normal, Disney has implemented a few changes that will affect families who are putting their vacations on hold for the time being.
As of January 1, 2022, Disney's Magical Express will cease operations. This complimentary service transported guests (and their luggage) from Orlando International Airport to their Disney Resort hotel. Brightline, a high-speed train system in Florida, is adding Orlando to its service route, and ride-share services like Uber are readily available from the airport, but it's unclear whether Disney will announce a new airport transfer service of its own.
Extra Magic Hours are also coming to an end. Before the pandemic, this benefit allowed onsite hotel guests to enter one park per day, two hours earlier than everyone else. The recently announced Early Theme Park Entry will give Disney Resort hotel guests the opportunity to visit any theme park, 30 minutes early. Looking on the bright side, what we're losing in time we're making up for with the flexibility to choose which park you want to sneak into early each day. Disney plans to begin offering Early Theme Park Entry later this year.
Happy 50th Birthday, Disney World!
Mickey and Minnie's snazzy outfits may have clued you in, but Walt Disney World is celebrating a major milestone this year. October 1 marks Disney World's 50th anniversary and they'll be partying for 18 straight months. We don't know too much about any special events or ride openings Disney may have planned for the big event, but the park recently revealed a few decor details that'll be installed for the 50th.
Cinderella Castle, which recently received a pink and blue paint job, will be further embellished with golden bunting and a 50th anniversary crest. At night, all four Disney park icons (Cinderella Castle, Hollywood Tower of Terror, the Tree of Life, and Spaceship Earth) will shimmer and shine as they become "Beacons of Magic." Disney will continue to release details as the date draws closer, so stay tuned here and on the Disney Parks Blog.
Universal Orlando's Water Park Reopens
Much to the annoyance of those of us in the Midwest, it's already water park season in Central Florida. Universal's water theme park, Volcano Bay, is reopened to guests on February 27. Along with the rest of Universal Orlando, Volcano Bay did reopen last June after a temporary closure due to COVID-19, so the water park already has a solid set of health and safety measures in place.
The park will have limited capacity, mandatory temperature checks, social distancing, rigorous cleaning procedures, and face coverings required in certain areas. If you're planning to visit, I highly recommend you stay in my favorite Universal hotel, Cabana Bay Beach Resort. It's so close to Volcano Bay, there's a walking path and special entrance for hotel guests.
A Full Plate of Food Festivals
If my Mardi Gras musings up top didn't give it away, I love a theme park food festival. With many parks (especially those in California that can't fully reopen just yet) looking for creative ways to bring in guests and revenue, this year's calendar is jam-packed with special events.
Busch Gardens Tampa Bay kicked off its annual Food and Wine Festival on February 20. The foodie fest will continue every weekend through April 25 with a variety of dishes and drinks to choose from. The park also has an impressive lineup of musical acts. Let me tell you, it crossed my mind to fly to Florida in a few weeks just to see Sugar Ray live.
Both SeaWorld San Diego and SeaWorld Orlando are hosting Seven Seas Food Festival events on select dates through early May. Both versions feature sips and sample-size plates from around the globe, along with live music and entertainment.
In California, Knott's Berry Farm is putting on a modified version of its annual Boysenberry Festival on select dates through May 2. In addition to foods you would expect to have boysenberries like cake and pie, there's lots you've probably never even considered could work well with the tangy berry. I'd love to know what Pork Bao Buns with Boysenberry Kimchi and Apple and Chicken Sausage with Boysenberry Mustard on a Boysenberry Bun taste like!
Last, but certainly not least, Disneyland is inching one step closer to reopening with the announcement of its upcoming A Touch of Disney event at Disney's California Adventure. The event will run Thursdays to Mondays beginning March 18 and guests will have access to all the Disneyland fun they've been missing for the past year, minus the rides. Along with iconic Disney dishes, certain retail locations will be open for shopping, Disney characters will be out and about, and there will be lots of fun photo opportunities.
I'm not privy to any inside information, but I have to imagine Universal Studios Hollywood can't be far behind with their own take on a partial reopening.
Tips for Your Trips
COVID Variants and Vaccines Mean Updates to Mask Rules and Recommendations
With news of more highly contagious COVID variants and questions about whether vaccinated individuals can still transmit the disease, guidelines surrounding face coverings have changed a bit. The CDC is now recommending cloth masks with multiple layers of protection or wearing a cloth mask over a disposable mask. This doesn't apply to KN95 masks. On my last theme park trip, I opted for filter inserts inside my multi-layer cloth mask for added protection.
Another question that's come up recently is whether fully-vaccinated individuals need masks at all. According to Disney World, the answer is yes. As reported by WDWNT, Disney recently updated its mask guidelines to include verbiage that all guests ages two and up, even those who have been vaccinated, must wear a face covering.
Just Desserts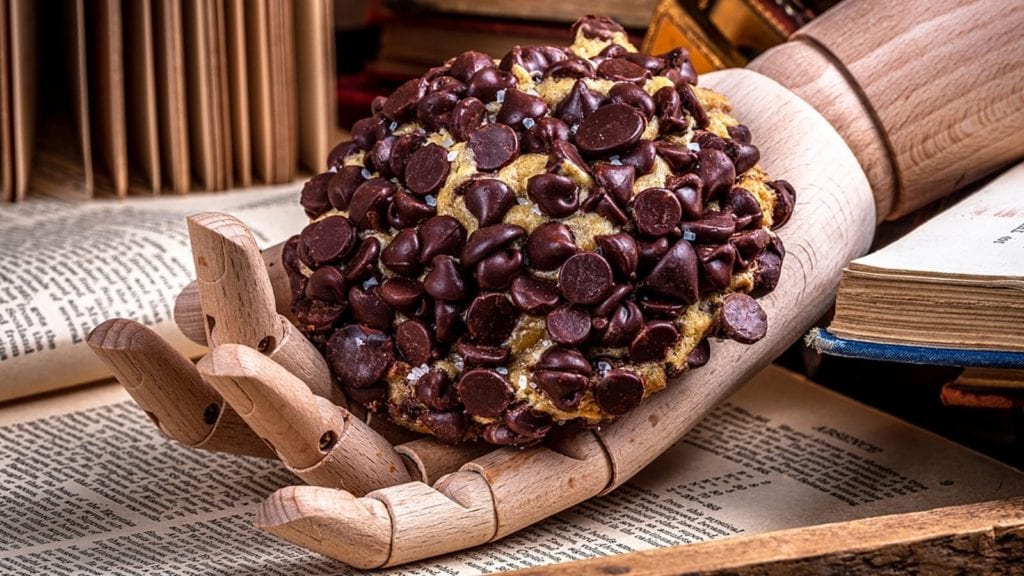 Did someone say cookies? Or was it crepes? Donuts, maybe? Actually, it's all three! This month's food focus is all about the newest spots to find treats at Florida's theme parks. And, luckily for sugar fiends like me, there are quite a few.
Everglazed Donuts & Cold Brew and Gideon's Bakehouse both opened at Disney Springs in January. Everglazed is known for over-the-top donuts, creative cold brew concoctions, and a highly controversial donut grilled cheese sandwich. I'm in the process of mapping out which items I want to try when I check it out next month! So far, the donut burger and spiked coffees are at the top of my list.
Gideon's has been operating another Orlando location since 2006, but the bakehouse recently brought its half-pound cookies (yes, you read that right) to Disney. Before the opening of this new flagship store, you could often find these massive cookies at The Polite Pig in Disney Springs. Now that Gideon's has a permanent spot, visitors have access to more cookie flavors and other desserts.
Over at Universal, Central Park Crepes made its debut at Universal Studios Florida last August with a selection of sweet and savory crepes. You really can't go wrong, but the Lemon Blueberry is a scrumptious pairing.
If I could send you a snack through the screen, I would. Alas, technology hasn't gotten us there . . . yet.
More from FamilyVacationist: