Getting ready for a Club Med vacation is different than getting ready for any other sort of trip. Because it's an all-inclusive experience, there's far less planning involved once you book. But because of the way it's set up—and its particular culture, which includes themed evenings—there are definitely some things you'll want to plan for in advance. 
Here's what to expect as you prepare for your Club Med vacation. Whether you're headed to a sun or ski resort, you can arrive prepared and ready to have your best time.
ROMANTIC RETREATS: 10 Best Sandals Resorts for Adults-Only All-Inclusive Vacations
1. Look for Pre-Trip Communications
Once you book, Club Med will start reaching out to you with pre-trip emails that have a dual purpose: to get you excited about your upcoming vacation and to make sure you're prepared to go. You'll start out by receiving a booking confirmation email, and then as your vacation gets closer, you can expect pre-stay emails with information about the check-in process, reminders of amenities, and explanations of what you'll want to sign up for in advance. Registering kids for the kids' club is the big one here, since restaurant reservations and spa treatments are generally things you can reserve once you arrive.
GET INSPIRED: 50 Family Vacation Ideas for a Trip They'll Never Forget
If you booked airfare or transfers through Club Med, you'll get emails about that as well. And if there's information you can't find in the emails, on the website, or in the app, you can call and chat with someone in the call center. I called a few times and each time, a friendly person patiently answered all my questions.
2. Follow the Club Med Travel Checklist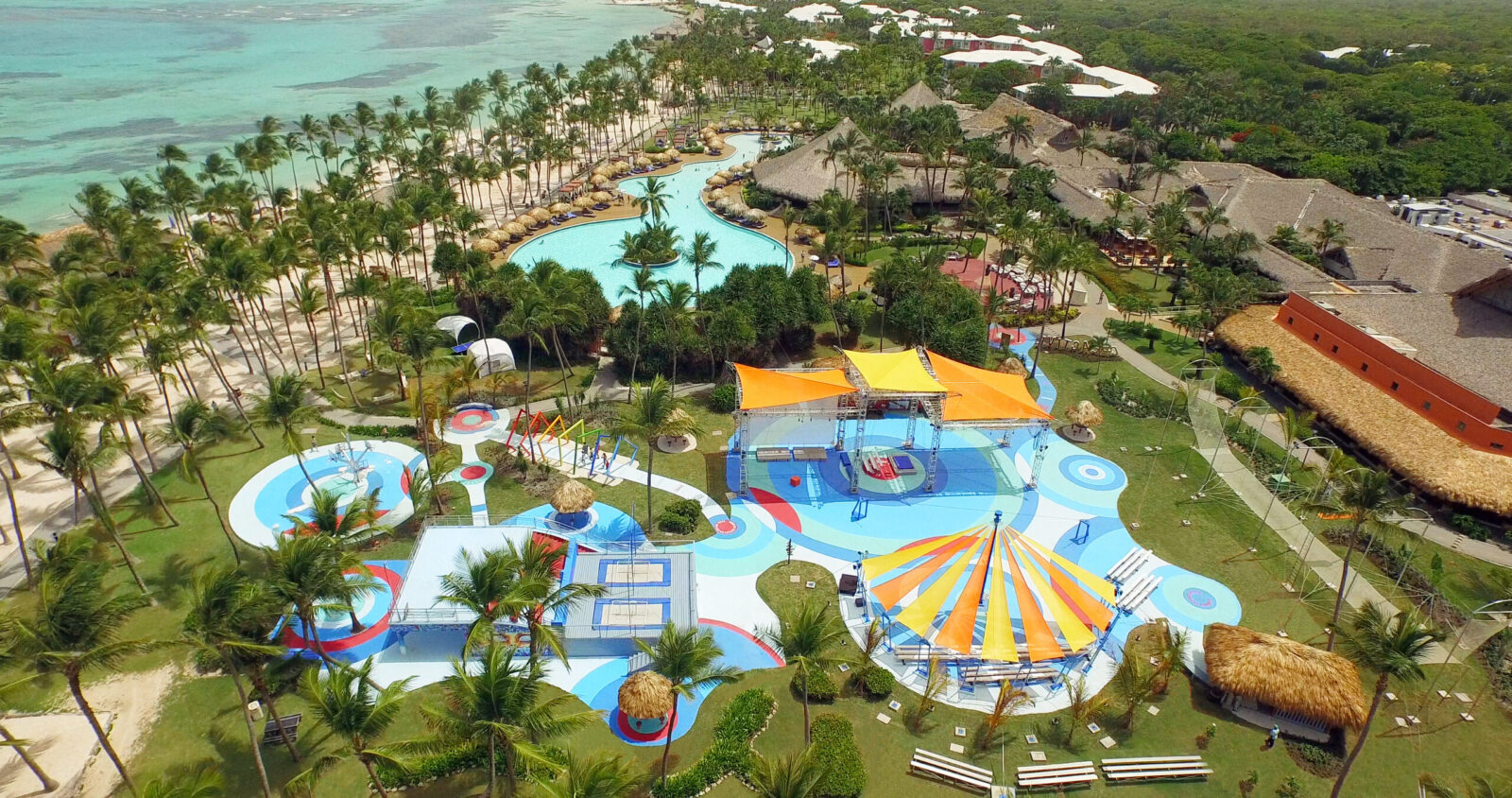 Club Med sends out a helpful checklist to make it easier to arrive prepared. Included in the rundown are instructions about what you do and don't need to book in advance, information about room choices, and details about its Easy Arrival program, which makes for a more seamless arrival experience. There's also a link in the checklist for downloading the app, which is a super helpful tool for making the most of the resort when you're there.
3. Download the App
Club Med's app My Club Med, gives you access to real-time information about offerings, services, and activities for your resort and your dates. It's easier to navigate than the website and has daily schedules of classes and activities plus schedules for the various kids' clubs (Mini Club+, Petit Club Med, Club Med Passworld, etc.). You can also see the "dress code" for your dates–the totally optional themes for dressing by day.
CHIC AND BUILT TO LAST: 11 Stylish and Durable Luggage Brands
Once you're on property, you can use the app to organize and track activities, in-room requests, and see what's happening at any given time all around the resort. Note that some of the activity descriptions are clearly translated directly from French and feel a little lost in translation, but that's part of the charm of Club Med. For example, I wanted to know what "Animations" were, so I clicked on the activity name and received this: "Thanks to its dedicated G.O. professionals, Club Med reinvents a spontaneous and multicultural form of conviviality." What does it mean? I'm not sure, but now I'm really curious.
Note that the app is a bit buggy, and sometimes you run into dead ends and can't retrace your steps. In these cases, I just closed out of the app and started again, and that seemed to fix the issue.
4. Book a Few Things In Advance
Honestly, there's not that much you'll need to book in advance for a Club Med vacation. If you're traveling with kids, you'll definitely want to pre-register them for the appropriate children's club (divided by age). And if you want a Club Med transfer from the airport, it's key to do that in advance as well.
Spa treatments can be booked in advance or during your stay via the app or the call center. Once you're at Club Med, you can also book spa treatments by going to the front desk or spa, or by dialing the spa extension from your room phone.
SUN AND SAND: 25 Beach Essentials for Your Next Vacation
At the on-property restaurants that require dinner reservations, you generally can book same day (in the morning if you want to be sure of securing a spot). Where you go to book depends on the property, but instructions are clearly outlined in the Bars and Restaurants section in the Services tab of the app.
If you're interested in an excursion or something special like scuba diving, you can book it in advance by phoning the call center or you can just wait until you arrive and book it at the resort.
5. Pack Well
For beach and sun destinations, must-haves include sunscreen, bathing suits and rashguards, a hat, sunglasses, your preferred exercise gear if you're going to take any of the fitness classes, and light comfortable clothing. It's also a good idea to bring bug spray if you know you'll be there at a time when the bugs are out. A beach tote is great for having all the items you need on hand, and if you're planning to head off-property for any excursions, a backpack and comfortable walking shoes are a good idea as well.
For Club Med ski vacations, you don't have to worry about ski equipment, helmets, or snow boots, since those are all provided. But you do want to pack warm clothing and shoes, ski clothing, gloves, hats, and so on. And of course a bathing suit for the pool or spa.
BEST DEALS: 17 Best Booking Sites for Cheap Flights
Wherever you are, bringing a reusable water bottle is a good idea, since Club Med is trying to reduce and eventually eliminate single-use plastics.
Club Med has optional themed nights (elegant, all-black, black and neon, etc.). If you do want to participate, there are two ways to approach it: You can organize yourself in advance and bring the appropriate clothing or you can decide on the fly and buy items at the shop on property.
6. Get Psyched
Amelie Brouhard, Club Med North America's VP of Marketing, has this tip for getting the whole family excited before you go: "To get a taste of the Club Med experience at home, parents can visit our Club Med at Home platform to download fun crafts, coloring pages, and Club Med-famous recipes that kids can enjoy – a vacation before the real vacation begins." Families can also explore the app together (my kids keep borrowing my phone to look at the children's club schedules) and check out individual resorts' Instagram pages, which tend to be packed with short videos and pics of beautiful scenery, Crazy signs routines, and more.
Another fun way to prepare for a Club Med vacation, particularly if it's your first time, is to learn a bit of the lingo before you go. Here are some of the terms you'll want to know:
G.M.: You'll hear this one a lot. It means "Great Members" or "Genteel Members" (translated from the French). You and all the other guests at the resort are G.M.s.
G.O.: On-site resort staff are referred to as the G.O.s, or "Gracious Organizers."
Village: Club Med calls each of its resorts a village to highlight the safe and friendly vibe.
Crazy signs: This is a good one to know about in advance so it doesn't catch you off guard. Sometimes everyone around you will break into a synchronized dance. These choreographed dances are known as Crazy Signs. You can find a ton of videos online to check them out if you're interested.
More from FamilyVacationist: