New Orleans may not top your list of family-friendly destinations, but don't overlook the Big Easy on your travels with kids. Apart from the famous and adult-centric two-block stretch of Bourbon Street, there are plenty of family-friendly things to do in New Orleans with kids. In fact, visiting with kids opens up a whole new side of the city, one that goes right to the heart of this special place.
Fun Things to do in New Orleans with Kids
With its playful spirit, wow-worthy nature, and rich culture, this is a city with A LOT to keep kids entertained. From swamp tours and ghost tours to Mardi Gras float making and kid-friendly rides, here are some of the best things to do in New Orleans with kids.
1. Mardi Gras World
Get a first-hand glimpse of how Mardi Gras parade floats are made at Mardi Gras World. Located near the Port of New Orleans on the Mississippi River, this traveler favorite delivers both the history of Mardi Gras in New Orleans and the chance to see artisans at work. Pro Tip: Parking at the attraction is expensive so take the free shuttle or ride a streetcar.
2. New Orleans Botanical Garden
True, some kids might not be thrilled at the thought of traipsing through flower gardens, but there's a hidden gem tucked into a quiet corner of the New Orleans Botanical Garden. The Historic New Orleans Train Garden features a replica of the city in the late 1800s. You can visit any time, but the volunteer-operated model trains run only on weekends.
3. JAMNOLA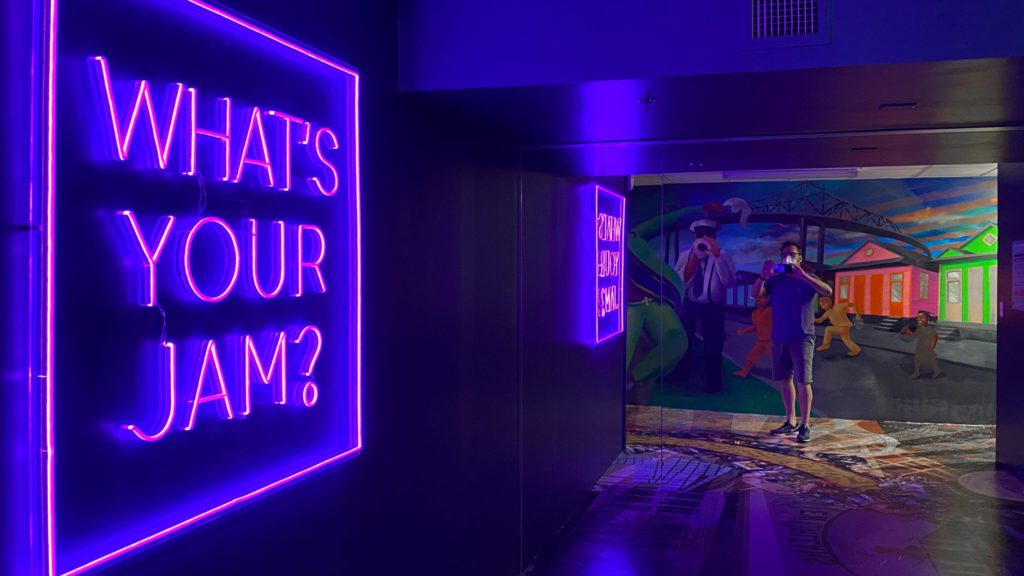 An interactive art installation, JAMNOLA is a colorful way to immerse yourself in the city's unique culture. Visitors rave about the chance to experience New Orleans through art, music and immersive experiences. Packed with textures, sounds and sights, the 12 exhibits offer a fun way to learn about the city … and snap some selfies along the way.
GETAWAY IDEAS: 12 Best North America Vacation Spots for Couples
JAMNOLA is located in the Marigny (pronounced MA-ruh-nee), a neighborhood packed with quintessential New Orleans architecture and plenty of great restaurants. (Be sure to check out Dat Dog on Frenchman Street.)
4. City Park
A trip to City Park is one of the most fun things to do with kids in New Orleans. The massive park is home to loads of cultural and recreational activities. Kids will love Carousel Gardens Amusement Park with its 18 very non-scary rides. Next door, Storyland is a playground with 20 sculptures of classic storybook characters and whimsy to spare. One ticket price gets you access to both, but ride tickets are extra. You'll also find the Louisiana Children's Museum within the boundaries of City Park. The facility opened in 2019 and features a giant collection of fun educational and cultural experiences.
5. Swamp Tours
Take the short trip to Slidell where you can tour the Honey Island Swamp on an open-air boat. Several companies offer guided tours of this one-of-a-kind ecosystem. Your kids will learn about the swamp and see raccoons, wild hogs, egrets, herons and of course, alligators. It's about a 30-minute drive from the French Quarter on Interstate 10.
NO BLISTERS: 10 Comfy Travel Shoes That Can Handle a Whole Day of Walking
On the way back to the city, stop by Middendorf's Restaurant for its world-famous, thin-cut fried catfish and an unforgettable view of the sunset over Lake Pontchartrain.
6. Italian Bakeries and Gelato Shops
Most people associate New Orleans with Cajun or Creole culture, but Italian immigrants played a significant role in the city's history as well. Today, you'll find restaurants, bakeries, cafés and grocery stores that speak to the city's Italian heritage. Treat the kids to a scoop of straciatella gelato or a refreshing fruit granita at Angelo Bracato Original Italian Ice Cream Parlor in Mid-City. The family has been serving gelato and Italian pastries to New Orleanians since 1905. For more Italian-inspired sweets, don't miss Piccola Gelateria located Uptown or Saluto's Italian Cookies across the Mississippi River in Harvey.
7. Jackson Square
No trip to New Orleans would be complete without a visit to Jackson Square. Located at the center of the French Quarter, Jackson Square attracts an open-air collective of artists and street performers. You might encounter a magician, a brass band, or someone willing to draw caricatures of your family. From here, you can find other fun things to do in the French Quarter, head across Decatur Street to enjoy famous beignets at Cafe du Monde, or take a walk along the Mississippi River.
8. Snowballs
Snow rarely falls in New Orleans, but you can still find plenty of snowballs throughout town. A favorite way to cool off on a hot day, snowballs are made from extra-soft shaved ice that's topped with a sweet, flavored syrup. Some locals like to add toppings like whipped cream and sweetened condensed milk, or even stuff the snowball with ice cream.
TIME TO FEAST: Great Spots to Eat in New Orleans
Arguably the most famous snowball stand is Hansen's Sno-Blitz on Tchoupitoulas Street (pronounced chop-ah-TOO-liss). It looks like a hole in the wall, but Hansen's won an American Classic Award from the James Beard Foundation.
9. Audubon Zoo and Aquarium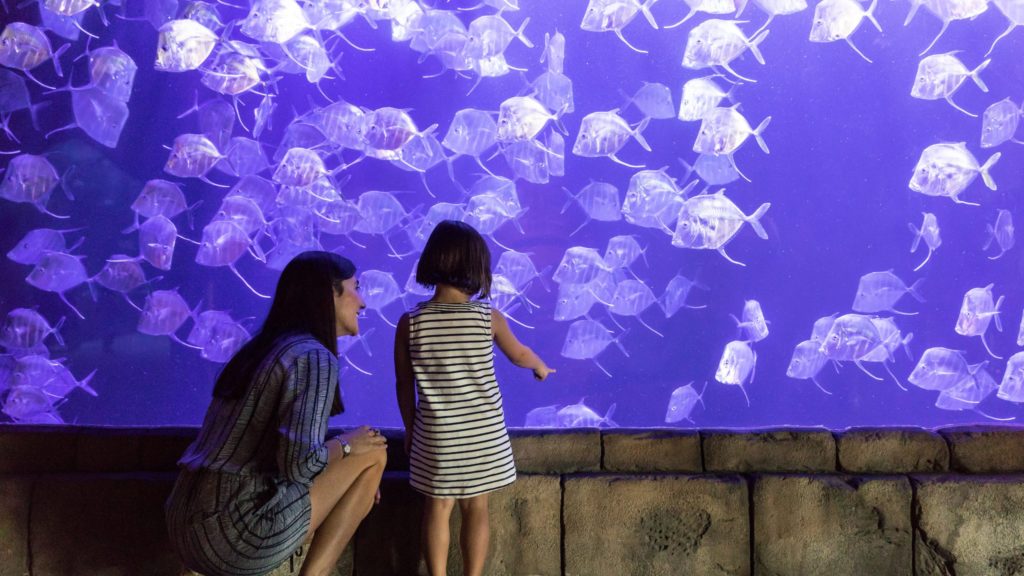 Who doesn't love looking at cute, cuddly critters? At the Audubon Zoo, kids can spot dozens of animal species, slide down Monkey Hill, or float their cares away at the Cool Zoo water park. The zoo is located uptown, while its sister institute, the Audubon Aquarium of the Americas, is located on Canal Street in the French Quarter. The aquarium features African penguins, sea otters, an Amazon rainforest habitat, and plenty more to keep kids (and their grown-ups) engaged.
10. Ride a Streetcar
Riding an iconic streetcar is a great way for your family to discover parts of the city away from the traditional tourist hot spots. It's also an inexpensive way to get around the city. For a trip through the Garden District, board the St. Charles line, the oldest continuously operating streetcar line in the world. It's especially entertaining during Mardi Gras season, when houses are festooned for the occasion.
GREAT SLEEPS: 10 Best Hotel Booking Sites for Cheap Prices
11. Ghost Tours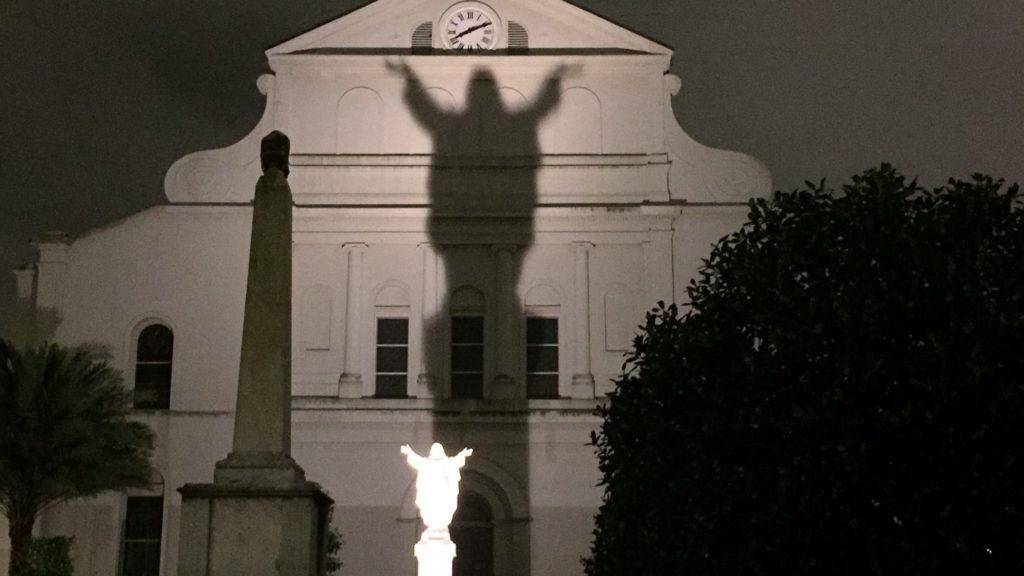 With more than 300 years of history, New Orleans boasts quite the macabre past. You can bet the city has its fair share of ghosts who haunt the nooks and crannies of the French Quarter. Any number of tour guides will be happy to introduce you to NOLA's most famous spirits, including Jean Lafitte, Madame Delphine LaLaurie, and Marie Laveau, as well as Pierre Antoine Lepardi Jourdan, who haunts Muriel's Restaurant on Jackson Square. Keep in mind some of these histories can be scary, so look for a tour operator that offers family-friendly ghost walks appropriate for little ears.
Your family won't run out of fun things to do in New Orleans—in fact, you may decide that once is not enough for a family visit to NOLA.
More from FamilyVacationist: