Travelers planning a trip to the South of France will find so much to do with youngsters. Particularly in smaller villages, moments of joie de vivre collide with humbling experiences, bringing families closer together as they connect with the local culture and nature. Escape the "big city" crowds on one of these South of France vacations. Here are my top picks of beautiful towns, sandy beaches, fishing villages, and more spots to visit in the south.
1. Uzes
Best for: Foodie families and Francophiles
There's a magic to Uzes that makes it worthy of more than just a day trip from a nearby bigger city like Montpellier or Avingon. Staying a handful of days in the town seemingly untainted by tourism means families can savor everything else Uzes has to offer—most notably its collection of Michelin Star restaurants and enough kid-friendly attractions to ensure young minds won't get bored.
HUMBLE BOOTS: Read More Humble Boots Columns
When planning out what to do in Uzes, France, foodie families can get hands-on during cooking classes at the town's culinary school, expand their palates at market tastings, visit the Haribo Candy Museum, and indulge in the town's locally acclaimed ice cream. Uzes' center is a no-through-traffic zone, making it easy and safe to stroll about its quiet, quintessentially French streets. Other can't-miss sights include the Medieval Garden of Uzes; Le Duche d'Uzes castle; Vallee D'eure park; and the nearby, ancient Roman aqueduct of Pont du Gard.
Where to Stay in Uzes: La Maison d'Uzes Hotel
Spacious rooms, with connecting options and bathtubs
Complimentary bicycles available upon request
Child services include babysitting and special care for littles 3 and under
2. Ile de Porquerolles
Best for: Beach lovers looking for a relaxed, island getaway that doesn't feel touristy.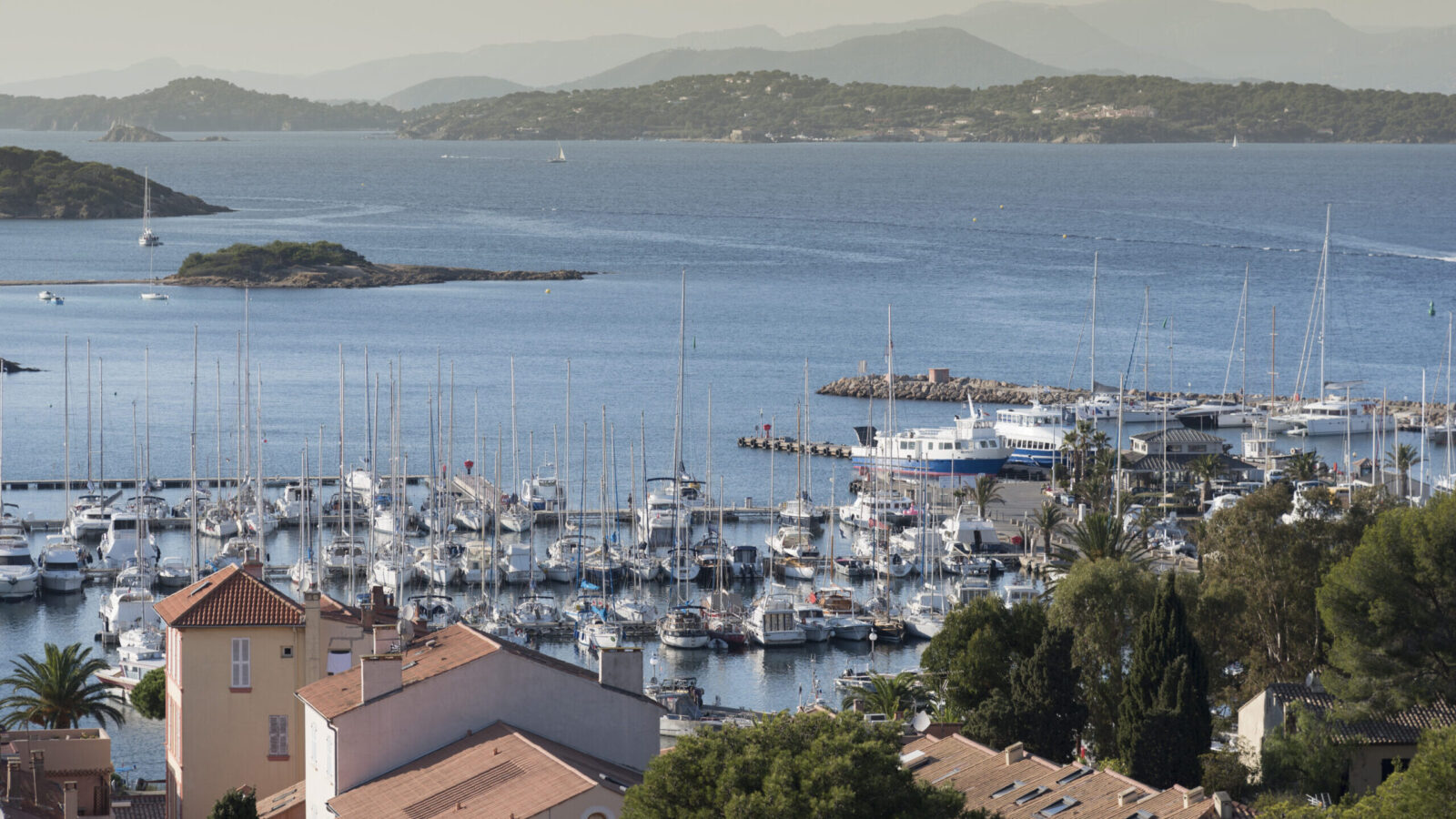 When dreaming about Mediterranean islands, French destinations typically aren't the first to come to mind. But in the shadows of beach bum-revered hot spots like Ibiza, Majorca, and Capri are islands in the South of France like Porquerolles that epitomize an unspoiled paradise. Even during high season, Ile de Porquerolles' beaches remain uncrowded, with stretches of golden sand hugging crystal-clear, turquoise waters—the ideal setting for kicking back, swimming, and trying out water sports.
HAPPY AND HEALTHY: 10 Tips for Keeping Your Family Healthy on Vacation
A few steps inland, the town evokes a sense of earlier times. Cobblestone streets dotted with ice cream-colored buildings humble curious wanderers with a glimpse of locals' daily routines. More opportunities to connect with the culture and land await at Porquerolles' national park, which protects the majority of the island's natural habitat. Various biking and hiking trails allow families to explore the preserve—and offer chances to spot some of the island's wildlife.
Where to Stay on Porquerolles: Le Mas du Langoustier Hotel
Dedicated Family Suite comfortably sleeps up to four
Free breakfast and dinner
Charming grounds with a private, outdoor pool and spa
3. Moustiers-Sainte-Marie
Best for: Adventure seekers who want easy access to outdoor recreation.
Intricate rock formations, carved by some of the most vibrant aquamarine water you'll ever see, make up Gorge du Verdon—often referred to as "Europe's Grand Canyon." This French wonder is a stone's throw from the charming town of Moustiers-Sainte-Marie, a place that gives families a little bit of everything: easy access to outdoor recreation; history and culture; and a sense of being worlds away without sacrificing modern conveniences.
As one of the region's top river rafting destinations, as well as a popular spot for hiking and canyoning, Gorge du Verdon is the epicenter of adventure. Also nearby is the Sainte-Croix Lake, where activities run the gamut from beach-going and swimming to water sports (including pedaling on boats with slides). Other nearby must-sees in the neighborhood include Valensole's lavender hills, Quinson for its prehistory museum, and the Chateau d'Aiguines castle.
Where to Stay in Moustiers-Sainte-Marie: Camping Le Vieux Colombier
Mobile home and chalet rentals offer more privacy and room for up to five
On-site playground and game room
Communal grocery store and snack bar for added convenience
4. River Cruise in France
Best for: Families who wish to see more of the best South of France cities in a single trip.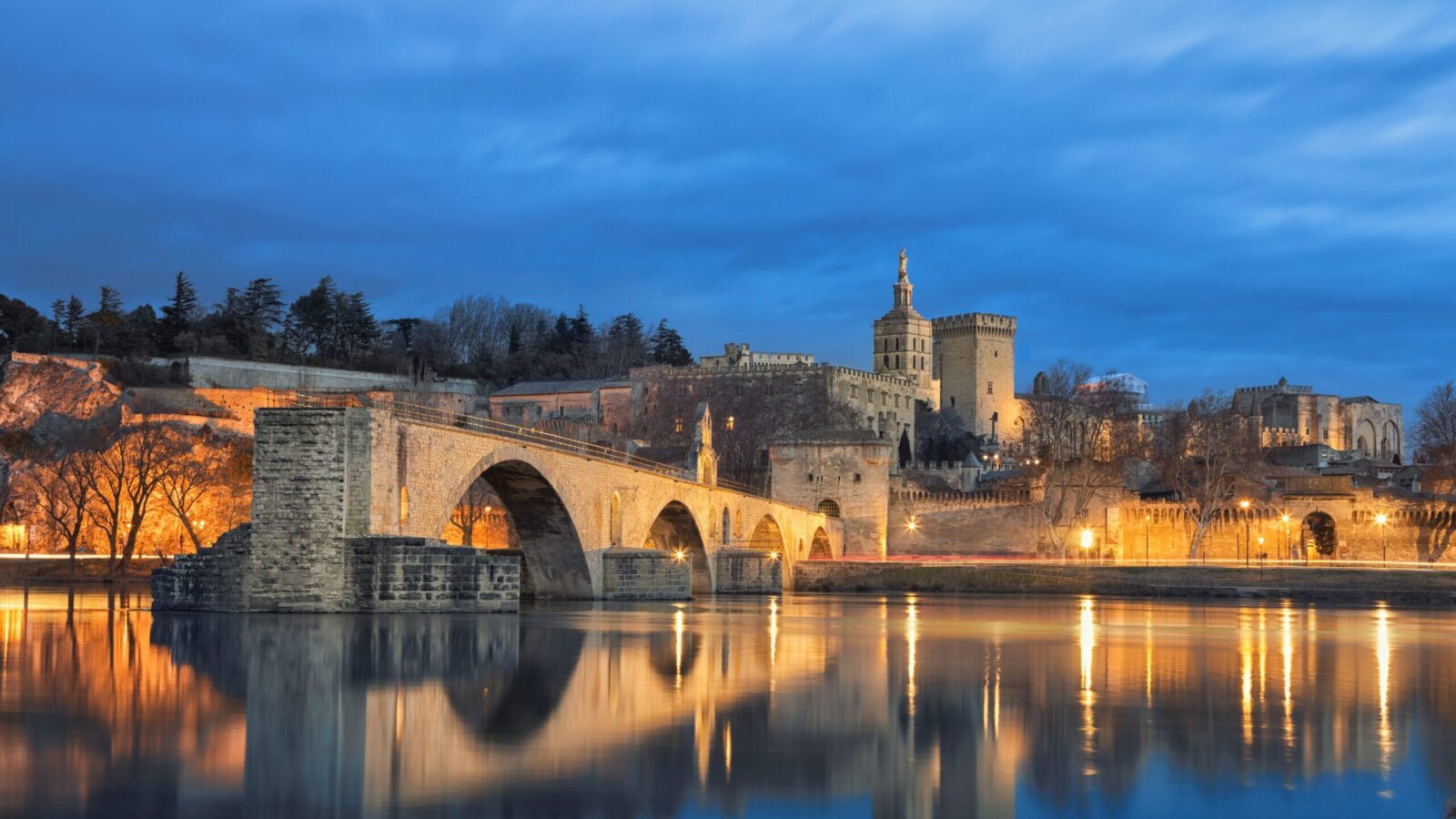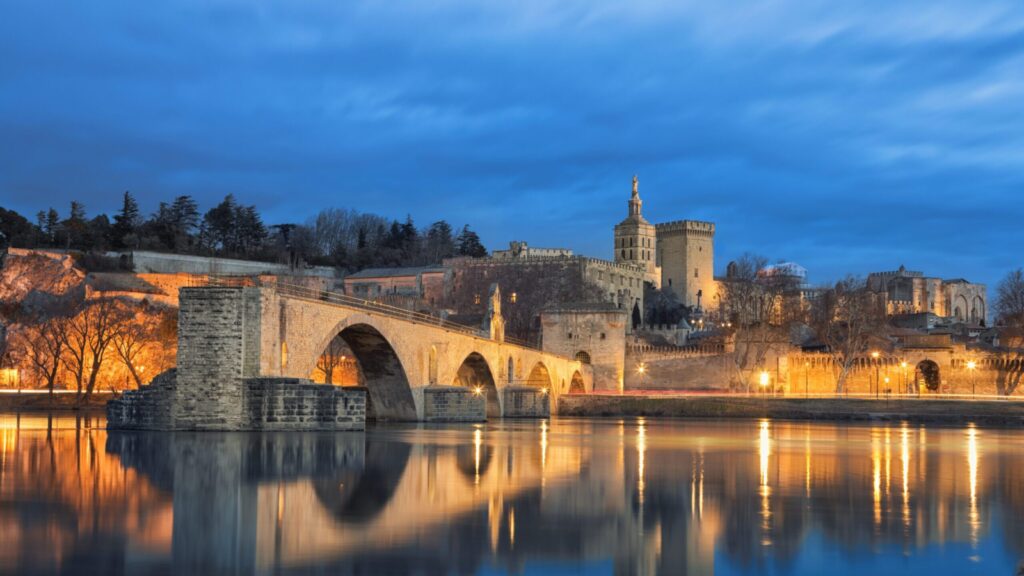 France river cruises might not be the first option that comes to mind for families. But the Rhone River is dotted with postcard-perfect villages and small cities that connect cruisers to some of the most famous sights and unique experiences in France, while still affording a sense of respite.
PREPARE FOR FUN: 19 Things to Know Before Your First Cruise with Kids
Common stops along a Rhone River cruise in France include the cities of Lyon, Arles and Avignon, while itineraries also sprinkle in smaller towns and offer opportunities to venture further off the beaten path through tours to more remote locales. Some cruises even kick off with a land tour in Paris, cultivating the ultimate "bucket list" experience.
Where to Board: Tauck Family River Cruise
Tauck Bridges, the kid-friendly arm of lauded tour operator Tauck, serves up thoughtfully designed, river cruise family excursions that weave fun into educational travel
Inclusive pricing model covers meals, shore excursions, hotel stays and more
Low-passenger capacity vessels don't have the crowds of typical cruises
5. Eze
Best for: Families longing for a scenic Mediterranean escape
Eze is no stranger to tourists, but for a city with such a prominent location, it embraces a much slower pace than its larger, more popular neighbors of Nice, Cannes, and Monaco. Resting atop a Mediterranean coastal bluff, the Medieval village of Eze is a feast for the senses, with water views that stop you in your tracks, sea breezes garnished with the scent of sweet croissants, and the sun-kissed facades of a village steeped in history.
If you're wondering what there is to do in Eze with kids, rest assured that this spot offers its fair share of family-friendly activities, including exploring Le Jardin Exotique botanical garden, climbing up to Fort de la Revere, stargazing at Parsec-Astrorama, and heading downhill to swim and play at the Eze-sur-Mer beach.
Where to Stay in Eze: La Perle d'Eze Apart-Hotel
Apartment-style rooms come with more space and kitchenettes
Convenient downtown location that doesn't sacrifice sea views
Attractive amenities include an outdoor pool and free parking
More from FamilyVacationist:
The article 5 South of France Vacations for Escaping "Big City" Crowds was originally published on HumbleBoots.com.