A short hop from Denver, South Dakota's Black Hills offer year-round activities that make it the perfect family getaway for a long weekend or a weeklong vacation. The Black Hills, also known as Paha Sapa, has been the sacred and ancestral home of the Sioux, Lakota and Dakota nations for thousands of years, and in recent history this beautiful area has helped shaped the myth of the American West.
Whether your family is looking to reconnect to nature, in search of history, or just looking for a place with delicious food and a variety of activities to suit the interests of everyone on your family, these things to do in the Black Hills of South Dakota should make your list.
Here's how to plan a trip to the Black Hills, and how to make the most of the region once you've arrived.
Where to Stay Near the Black Hills
The Black Hills offers plenty of fun in a fairly compact and easy to navigate region, which means you can stay in one place and see it all. Rapid City is a perfect home base with plenty of dining options, activities, and shops, and is close to the major sights of the Black Hills. Great places for families to stay in Rapid City include:
What to Do in the Black Hills
Once you're settled in, it's time to check out what makes the Black Hills of South Dakota an amazing vacation destination for families. Here's what kids and their adults shouldn't miss:
1. See the Presidents
Mt. Rushmore National Memorial is the Black Hills most famous sight. The 60-foot presidential busts are a symbol for the hope and spirit of the United States. Most visitors just come to the vantage spot, but a short walk along the Presidential Trail takes visitors closer to the faces and offers different views of the massive carvings. For something a little extra special, visit between Memorial Day and the end of September, when there's a daily evening lighting ceremony that includes a ranger talk, veteran recognition, and the playing of the national anthem.
PACK WELL: 11 Stylish Luggage Brands Built to Last
Mt. Rushmore might be synonymous with presidents and South Dakota, but visitors can also see all the presidents up-close in Rapid City. The City of Presidents is a collection of life-sized bronzed statues spread around the downtown area. Enjoy a scavenger hunt or test your presidential recognition skills (it is not as easy as you might think) as you wander around downtown. And every winter, these Presidents continue to give back when they're dressed up in hats, gloves, scarves and coats that are waiting to be shared with those in need.
2. Have a Wildlife Adventure
Whether you are a cold-blooded lover or a fan of the fuzzy, you don't need to travel far from Rapid City to get your fix of animal adventures.
FAR AND NEAR: 7 U.S. Destinations That Feel Like an International Vacation
3. Rock (and Fossil) Out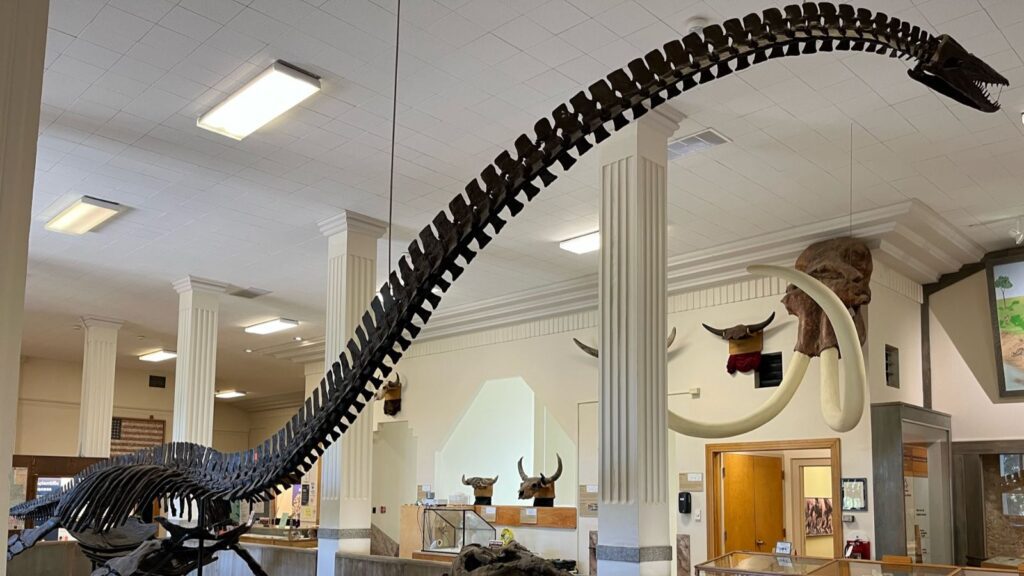 Western South Dakota is rich in geological and paleontological treasures. Once home to a sea, prehistoric animals, and dinosaurs, the Black Hills region is home to abundant fossils and artifacts. Modern-day travelers can learn about the region's ancient history by visiting one of the excellent local museums.
4. Take a Hike or a Ride
Rocky spires, grasslands, quiet creeks, and pine forests set the stage for magical hikes in the beautiful and varied landscapes of the Black Hills. With many state and national parks in the area, there's plenty of outdoor opportunities for all ages and abilities.
HIT THE ROAD: 6 Scenic Midwest Road Trips for Outdoorsy Families
5. Go to an Event
Rapid City and the Black Hills are truly a four-season getaway with events that are crowd pleasers for both adults and kids. Here's what to look for in every season:
6. Hop on a Train
A vintage steam train is a fun way to see the some of the small towns of the Black Hills and enjoy the scenery. Hop aboard the 1880 Train in either Hill City or Keystone between May and October for a two-hour, narrated 20-mile round trip. The narrow-gauge steam and diesel engines follow original mining and mill routes, and take visitors past Harney Peak and mining encampments. There are also special events including a Holiday Express, an Oktoberfest, and Mother's Day rides.
7. Shop Local
Rapid City and the Black Hills are home to many artisans and a wide and unique array of local treasures.
At the Dakota Drum Company in downtown Rapid City, Lakota artist Sonja Holy Eagle carefully prepares all of the materials used in her handmade drums. Her process avoids chemicals in the buffalo hide tanning and includes the careful chiseling out and drying of cottonwood for the drum frames. This time and care provides the perfect long-lasting canvas for her hand-painted drums, which are often used by drum groups at wacipis and powwows. Her store also sells traditional beadwork and quillwork from artists of the Cheyenne River and Pine Ridge, Standing Rock, and Rosebud reservations.
Spanning two stories and half a block, Prairie Edge & Sioux Trading Post is a mesmerizing store and museum. The store carries the work of Northern Plain Indian artists, and clearly delineates items that are not crafted by Indian artists. The store also houses a bead museum and showcases a colorful array of beads and gorgeous modern and vintage beadwork.
8. Defy gravity
No family vacation is complete without parents trying to sneak in educational value. Lucky for everyone that in the Black Hills, physics comes with a big dose of fun:
Where to Eat in Rapid City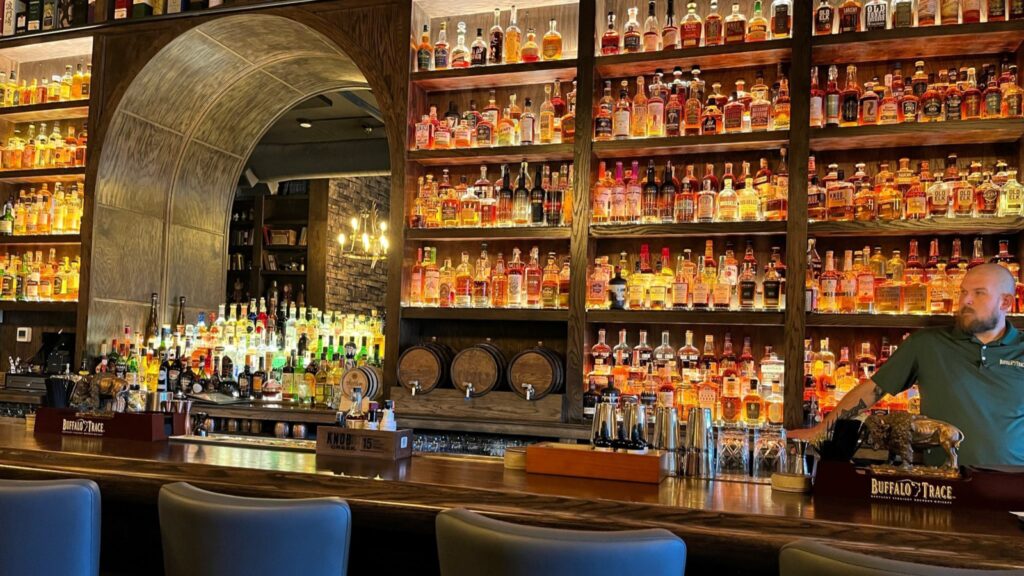 Rapid City has plenty of great dining options, many of which are walking distance to downtown hotels.
Find South Dakota's first brew pub in Rapid City's original fire house. The National Historic Registered building is home to The Firehouse Brewing Company. Adorned with vintage fire fighting equipment, this pub is sure to delight all members of the family. The all-day, family-friendly spot has a menu packed with options for everyone from vegetarians to buffalo lovers. The pub has a lovely patio plus an array of small dishes, making it the perfect stop for an afternoon refresher.
EVERYTHING AND MORE: 19 Best All-Inclusive Resorts in the U.S.
For a leisurely fine dining meal, the Delmonico Grill is a serene and modern take on a steak house. Utilizing seasonal produce, in-house dry aging, and a wood-fire grill, Chef Benjamin Klinkel and his team create uncomplicated dishes done to perfection.
For adult families traveling together, a visit to the Windsor Block Bar is a fun stop before or after dinner. The dark and cozy bar invites patrons to get comfortable and stay awhile. With a focus on craft cocktails and mocktails, everyone will find something intriguing on the menu.
More from FamilyVacationist: