The COVID-19 pandemic has taken a toll on all of us in one way or another. Whether you've suffered through illness or the loss of a job, residence, or loved one, family vacation ideas may well have been the furthest thing from your mind. But as vaccinations for people 5 years and older become a reality, more and more parents are thinking about places to visit with kids. And for many parents and grandparents, planning the perfect post-vaccination family trip feels like a daydream come to life.
Best Places to Visit with Kids After the Pandemic
As you update your family travel bucket list with new countries and new must-do experiences to have with your children, here are some family vacation spots that deserve serious consideration. Each of these family vacation ideas offers a bevy of child-friendly tourist attractions, family-oriented activities, and the chance to make memories that will last a lifetime.
1. Reykjavik and the Golden Circle, Iceland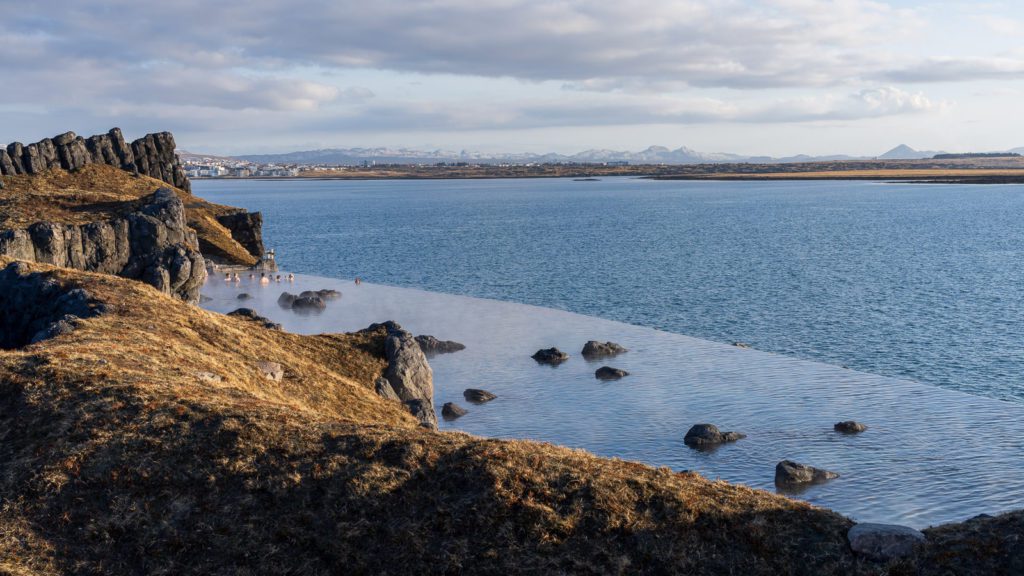 For a relatively small island, Iceland packs more than its share of fun family vacation activities. Start in the capital of Reykjavik, where the sun barely sets between mid-May and mid-August, and the temperatures never get too hot or too cold for kids to enjoy in the summer months.
You've probably heard of the Blue Lagoon and its steaming geothermal waters, but one of the best—and trendiest—things to do with older kids these days is The Ritual at Sky Lagoon. This immersive geothermal experience is an upscale take on the geothermal spa experience, blending warm water, cold water, warm steam, and dry heat with fresh air in an unforgettable experience that even the sulkiest teenagers will enjoy.
SUMMER FUN: 11 Best Family Beach Vacations in the U.S.
Other fun places to visit with kids in and around Reykjavik include Bæjarins Beztu Pylsur, the most famous hot dog stand in the country; Omnom Chocolate Ice Cream Shop, where you can enjoy a Nutty Wolf, arguably the greatest ice cream concoction on Earth; and Perlan, an innovative exploratorium with the world's first indoor ice cave and a simulated Northern Lights experience.
Outside Reykjavik, take an easily navigable road trip on the legendary Ring Road, which will bring you first to the volcano that's been erupting and spewing molten lava since spring '21, past a plethora of jaw-dropping waterfalls, up close and personal with glaciers and icebergs, and close to clownish puffins in the village of Vik. Before you know it you'll be up north near the charming harbor town of Husavik, home to some of the best whale watching excursions anywhere in the world.
2. Paris and Normandy, France
Whether your kids grew up reading about Madeline and the "twelve little girls in two straight lines" or are currently obsessed with Miraculous Ladybug and Cat Noir on Netflix, a trip to Paris is going to blow their minds. And when you choose to get there on a new French bee flight from Newark, you won't be blowing your budget, either. This low-cost carrier offers the perfect combination of 11:00 p.m. departures from the States (allowing you to sleep as you cross the Atlantic) and evening return flights (which gives you bonus time in Paris on the last day of your trip).
BUDGET-FRIENDLY TRIPS: 10 Cheap Family Vacations That Are Actually Super Fun
In the City of Light, treat the kids to lunch at Les Café des Chats, an actual "cat café" where a dozen fluffy cats live and lounge among the patrons. Almost everyone can find something to enjoy at the Louvre Museum, but a postcard-perfect afternoon in Luxembourg Gardens might appeal to kids if museums aren't your family's thing. The absolute best places to visit with kids, though, are the winding streets and twisting alleyways where you can wander freely and make surprise discoveries—always with a fresh baguette or Nutella crepe in hand.
Extend your Paris vacation with a train ride to Claude Monet's house and garden in Giverny, the very spot where his world-renowned waterlilies came to life on canvas; or a day trip to Louis XIV's opulent Palace of Versailles, as stunning today as it was at the height of its glory. For more history, visit the incomparable Mont Saint-Michel for a Hogwarts-esque experience not far from the D-Day landing sites in Normandy.
3. The Maldives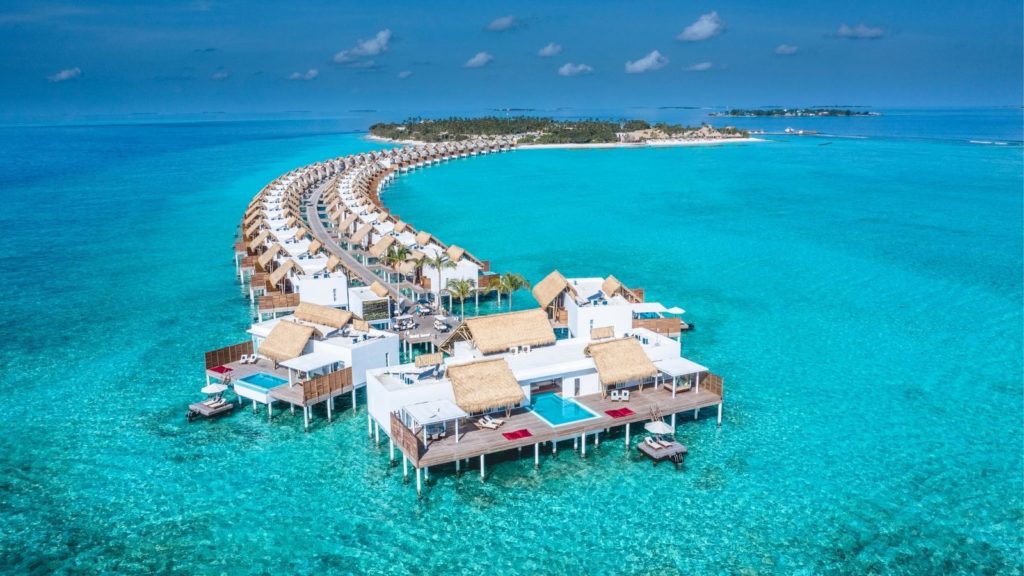 The Maldives is one of those places to visit with kids that most families only dream of. But if the pandemic has taught us anything, it's that we should seize the day—and that means taking that dream vacation to paradise. Doing so with kids has never been easier, more rewarding, and more relaxing thanks to one resort's expanding menu of family-friendly offerings.
DREAM TRIPS: 10 Best All-Inclusive Beach Resorts in the World
Visiting the Emerald Maldives Resort and Spa should be near the top of your post-pandemic bucket list, because kids are pampered and treated every bit as luxuriously as adults there. Think family cooking classes where they'll learn to make a batch of genuine Italian gelato with local ingredients, yoga sessions designed especially for young people, and rejuvenating spa treatments like a chocolate clay body wrap. What better way to put all the stress, fear, and change of the pandemic behind them?
Add in a two-bedroom beach villa with a private garden, an under-the-stars outdoor shower, and a private turquoise pool, and you have the makings of the most magical and memorable post-pandemic family vacation on the planet.
4. New York, New York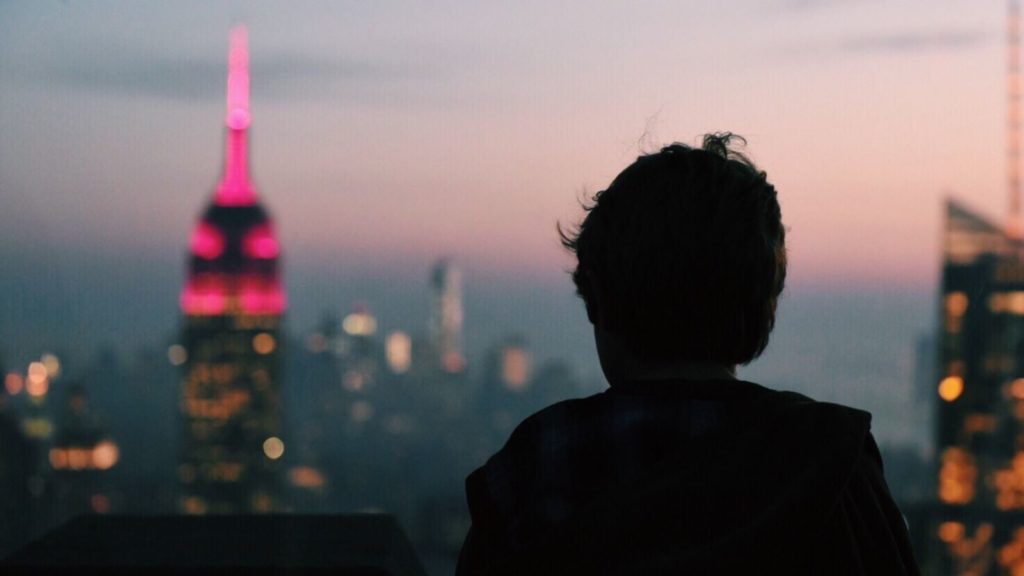 Maybe you stayed away because the Big Apple was the epicenter of the virus in the U.S. during the first wave. But today much of the city is vaccinated, Broadway theaters are expected to reopen in September, concert venues have robust calendars of shows, and the city that never sleeps is once again opening itself to tourists.
CLOSE TO HOME: 20 Best Family Vacation Spots in the U.S.
Your kids will love exploring The Vessel, Little Island, and The High Line, three of the best free things to do in NYC. Listening to buskers and jazz musicians jamming in the parks is another fun activity with kids. Even if you've visited the usual tourist sites in Midtown before, there's always something new and different to see in the Villages (East, West, and Greenwich).
Other ideas: Dig into scrumptious scones at Alice's Tea Cup on your way to The Met and the American Museum of Natural History, and dip down to the financial district to take in the solemn 9/11 Museum and Memorial. No matter what your family loves most, New York City has it in abundance.
5. Alaska Cruise
Cruise ships are already a bastion of kid-friendly fun, what with the waterparks, 24-hour soft serve ice cream, roller coasters (on the new Carnival Mardi Gras), zip lines and laser tag (Royal Caribbean's Symphony of the Seas), and go-karts (Norwegian Encore). But family cruises to Alaska on an affordable cruise line like Carnival is a next level-family vacation.
CRUISE DEALS: Kids Sail Free: Which Cruise Lines Let Children Cruise for Free?
Book an epic 10-day post-pandemic cruise from San Francisco or a weeklong journey from Seattle to see nature in a whole new light. You'll eat fresh seafood, enjoy excursions to places like the Yukon Territory, and have opportunities to high above the glaciers on a seaplane or get up close and personal with bears in the wild.
6. Western Norway
One of the prettiest and most pristine places to visit with kids on the planet, Western Norway—specifically the 500 miles from Bergen to Trondheim—is also the particular slice of heaven that my two daughters would drop everything to return to again and again. It's there among the colorful wooden buildings, KODE museums, Fløyen Mountain, and the sublime Olivia Restaurant, that you should begin your Norway vacation.
ON THE ROAD: 11 Family Road Trip Ideas Every Kid Will Love
After Bergen, head north via scenic roads and car ferries to experience the charming Flåm railway, the "Norwegian Book Town" of Fjærland, and Jostedalsbreen National Park, until you reach the art nouveau city of Alesund and its picturesque archipelago. 
Continue along the Atlantic Road—a stunning drive hugging the rugged and wild coast—which will take you over the most-eye popping bridge your kids have ever seen. By the time you reach Trondheim, you'll have traveled through a wonderland of idyllic Scandinavian towns. And chances are that your kids, like mine, will be eager to do it all over again.
7. Chilean Patagonia and the Atacama Desert, Chile
Stretching from one end of South America to the other, the climate and topography of Chile is more diverse than nearly anywhere else on Earth. In the north, your kids can experience an otherworldly landscape of salt flats, saline lakes, geysers, volcanoes, and rock formations, including one area appropriately called Valle de la Luna, or the Valley of the Moon. As impressive as northern Chile is during the day, however, it's even more impressive after dark. The whole universe presents itself when you go stargazing in the Atacama desert.
EPIC JOURNEYS: 8 Family Train Trips in the World's Most Beautiful Places
In the center of the country, Chile's cosmopolitan capital of Santiago is backdropped by the snow-capped Andes and offers up museums, restaurants, neoclassical landmarks, and a lot of family fun that can be enjoyed in just a few nights.
Of course, you haven't fully seen this safe and friendly country until you've ventured south to Chilean Patagonia. The lower third of Chile is as close to fiction as a factual place can get thanks in large part to Torres del Paine National Park and Magdalena Island. When booking your Chilean adventure, remember that in the southern hemisphere, the seasons are reversed, so our summer is their winter.
8. Athens and Ancient Greek Sites, Greece
Take your Percy Jackson-obsessed grade schoolers straight to the source material once you feel safe and comfortable exploring crowded cities again. Start in Athens and see some of the most iconic Europe tourist attractions, including the Acropolis, Parthenon, and Temple of Athena. But that's just the start of the Ancient Greek fun. There are so many more amazing ruins to see, including Hadrian's Library, founded by Emperor Hadrian in 132 CE; and The Olympieion, also called the Temple of Olympian Zeus.
BOOKS WE LOVE: 33 Books Like Harry Potter to Binge on Your Next Vacation
Climb the steps of the Olympic Stadium, a replica of a massive ancient athletics stadium built for the 1896 Games, and make a run or two to burn off the calories from all the gyros you'll consume while wandering the ancient city's crooked streets.
Other places to visit with kids who love Percy Jackson include the Temple of Poseidon on the Aegean coast in Sounio, the Cave of Zeus (the purported birthplace of the god) located on the island of Crete, and Delphi, where your kiddos will want to listen to the prophecies of the Oracle while visiting the Temple of Apollo.
9. Singapore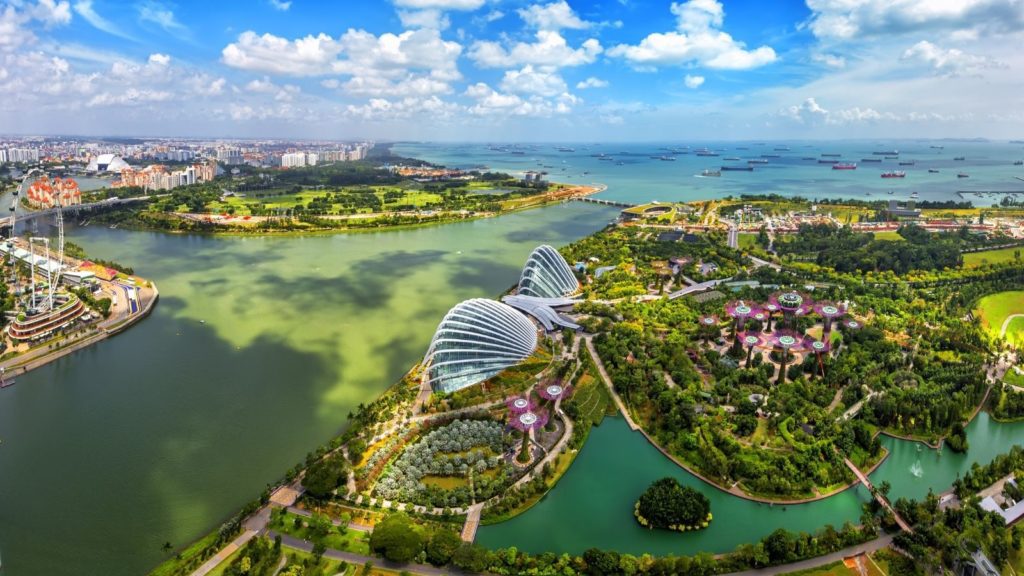 In many ways, Singapore seems like a fantasy land. It's both a big city and a tiny country—yet when Singapore is measured by ambition and cleanliness, few places on Earth show more promise for the future. It's also the most family-friendly destination in Asia, and almost everyone speaks enough English to meet you in the middle after you and your family have learned some Singlish (a hybrid language of the many ethnic groups in the country).
PACK LIKE A PRO: Foolproof Tips For Packing a Carry-On Suitcase
Take Gardens by the Bay, for example. This naturalistic escape features iconic structures and a chance for your family to connect with unusual plants, blooming flowers, and a literal floral fantasy on the ground and in the air via the OCBC Skyway. In the evening, you can see thousands of animals from around the globe in their natural environments during the Singapore Night Safari.
While enjoying this family vacation wonderland, be sure to spend an afternoon at the architectural gem that is the ArtScience Museum. Inside this open tulip of a building, you will see Leonardo da Vinci's flying machine as well as a wide range of exhibits which at any given moment may include anything from Harry Potter film sets to Titanic artifacts.
Speaking of iconic architecture, splurge on a stay at the glorious Marina Bay Sands Hotel to cement your family vacation memories.
10. Lisbon, Portugal
Often overlooked by Americans in favor of nearby Spanish destinations Madrid and Barcelona, Lisbon's chic urban life and riveting day trips make it one of the top places to visit with kids anywhere in Europe. In this thriving capital city, you'll enjoy climbing up and descending the winding alleyways of the Alfama neighborhood, riding the picturesque tram cars when your legs need a break, and eating far too many pastel de natal pastries. On Fridays in summertime, families can explore the Castelo de São Jorge for free while enjoying live music, expansive city views, and stunning sunsets.
SAVE MONEY: 14 Cheap Travel Secrets Every Budget Traveler Should Know
Shop and have lunch at the XL Factory, a stellar example of architectural reuse; see a match at one of Portugal's two top-flight soccer teams with magnificent stadiums; and get around easily by riding on the clean and safe public transit system.
And while Lisbon is a remarkable city, you really should plan on at least two day trips: one to the flamboyantly colorful Palace of Sintra, which looks like a real life Crayola factory; and another to the adorable beach town of Cascais. Each is a direct 45-minute train ride from the city center.
More from FamilyVacationist: