Holiday shopping doesn't stop with the top toys for Christmas. Even when you've made your list and checked it twice for the kids, teens, and tweens in your life, you still need to think of all the moms, dads, aunts, uncles, and grandparents on your holiday shopping list. From foodies and fashionistas to bibliophiles and self-care enthusiasts, here are the best Christmas gift ideas of the year.
Fashionable Christmas Gift Ideas
Old Navy Gender-Neutral Flannel Scarf
Anyone on your list would love Old Navy's Gender-Neutral Flannel Scarf. Available in a variety of plaids in a range of colors, it's made of textured jacquard flannel and features fringed ends to keep the wearer warm and toasty in an oh-so-stylish way.
Amazon Essentials Men's Lightweight Water-Resistant Packable Puffer Jacket
Available in a range of colors and prints, this well-reviewed nylon jacket features a stand-up collar, zip pockets, and elasticized cuffs. When you want to take it on the go, it folds up easily into an included carrying bag with a drawstring closure. There's also a women's cut version of the packable puffer jacket.
Loft Metallic Stud Earring Set
This versatile and super wearable set of nine gold and silver hoop earrings will give the recipient lots of options and even the opportunity to mix and match. They'll feel like they're getting several gifts in one!
J.Crew Cashmere Beanie
This luxuriously soft cashmere head topper will help the wearer stay warm in style. It's available in five colors to match with almost any look or outfit.
Tobatoba Knotted Headband Set
This set of six on-trend knotted headbands features three faux pearl-studded velvet headbands and three animal-print versions. And if the receiver's style veers a little simpler, there are several solid-color options available as well.
Christmas Presents for the Foodies on Your List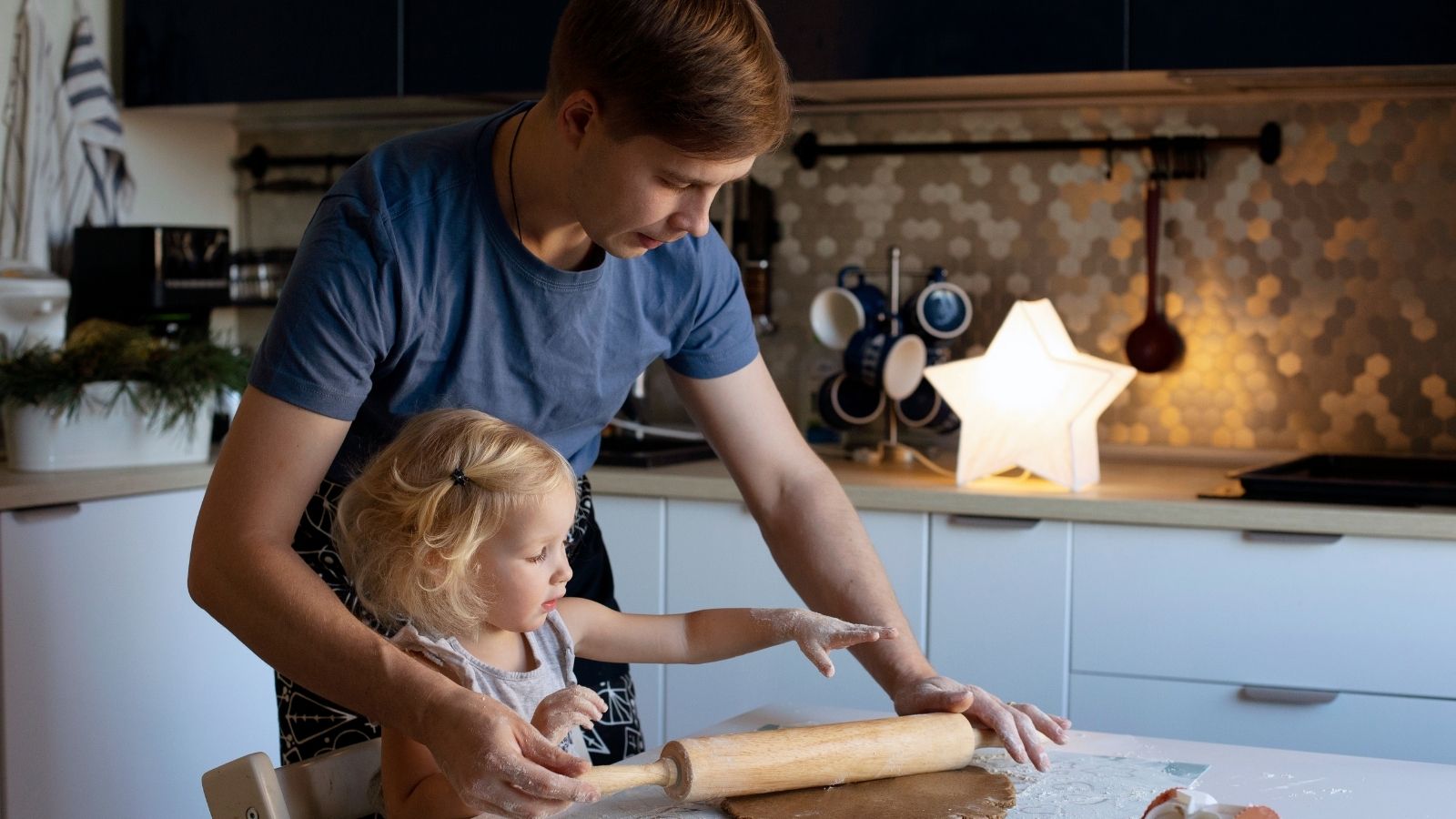 Salt and Straw Pints Club Gift Subscription
Treat your favorite ice cream lover to a Pints Club gift subscription from Salt and Straw. Available in three, six, or 12-month options, the subscription sends monthly five-packs of gourmet ice cream that could include flavors like Sea Salt with Caramel Ribbons, Chocolate Gooey Brownie, or vegan Strawberry and Coconut Water Sherbet.
Lodge Enameled Cast Iron Dutch Oven
Available in a rainbow of colors and variety of sizes, this cast-iron must-have for home cooks will help them braise, sauté, roast, and simmer with ease. Plus it's pretty enough to go from stove to table and features loop handles for easy transport.
Ridley's Games Room Food and Drink Quiz
This card game tests players' knowledge about all kinds of food- and drink-themed topics, from common ingredients found in popular dishes to facts about favorite brands. Suitable for kids and adults, it would be fun to play during family meals or at dinner parties to see who's got the most culinary chops.
Tea Runners Subscription Box
This soothing gift option sends a monthly delivery of four loose-leaf teas that can be customized to the recipient's tastes. Included tasting notes and brewing instructions add to the calming experience.
Savannah Bee Company Book of Honey
This selection of six gourmet honeys (including tupelo, wildflower, and orange blossom varieties) comes packaged in a "book" along with information about each honey's story. It would definitely be appreciated by someone with a sweet side.
Gift Ideas for Self-Care Enthusiasts
LANO 101 Ointment Fruities Trio
This hardworking trio of strawberry-, peach-, and green apple scented balms can work magic on everything from dry lips and cuticles to flaky elbows and cracked heels. The travel-friendly tubes can be stashed in a purse, backpack, desk drawer, or toiletry kit to solve all kinds of skin issues no matter where you are.
Tommy Bahama Men's Maritime Travel Coffret Set
Options are always good to have, and this three-piece cologne set makes it easy to take those options on the go. It features travel-sized bottles of three of Tommy Bahama's sea-inspired scents: Maritime Journey, Maritime Deep Blue, and Maritime.
Broken Top Brands Botanical Candles
These pure soy wax candles offer a 50-hour burn time and are made with sustainability and environmental friendliness in mind. That means wicks are made from natural cotton and the jar can be reused when the candle is gone. Options include woodsy fragrances like Juniper Smoke, food-inspired scents like Cardamom Vanilla, and scents like Coconut Sandalwood that inspire thoughts of vacation.
Origins Merry Masks
This holiday collection of five Origins mask minis includes formulations to clear pores, purify and hydrate skin, and improve skin texture. No matter the problem, there's a mask here to help solve it.
Christmas Gift Ideas for Book Lovers
Bibliophile: Diverse Spines
This new book by Jamise Harper and Jane Mount features a collection of illustrated guides that help introduce readers to works by diverse authors who are often underrepresented in the literary world. Bookworms will love all the recommendations for creating their to-be-read lists.
The Art of the National Parks
This coffee table book featuring Fifty-Nine Parks' retro-style illustrations of 63 national parks will definitely inspire some wanderlust for "America's best idea" and its most iconic national park lodges. Detailed writeups accompany the images filled with fun facts about every park.
Best American Travel Writing 2021
This collection of essays by writers such as Paul Theroux, Bill Buford, and Ligaya Mishan serves as "an antidote to the isolation of the year 2020." The book takes readers on a diverse series of adventures to Northern China, Alaska, and other corners of the globe.
Best Wishes, Warmest Regards: The Story of Schitt's Creek
This new coffee table book helps fans of the beloved comedy series relive some of the show's best moments. Readers will find character profiles, behind-the-scenes insight from stars and creators Daniel and Eugene Levy, and even guides to Moira's wigs and unique vocabulary.
More from FamilyVacationist: