Nothing says back to school like a fresh, clean lunch box just waiting to start a new year. Even for adults who no longer get blissful summers off, fall is a great time for a lunch box reboot. Long gone are the days when tin lunch boxes offered the best in lunchbox technology; today's insulated-but-rugged lunch bags keep sandwiches, leftovers, cheese sticks, and the rest perfectly cool.
Best Lunchboxes for 2021
Ready to start the school year right? Here are our top picks for lunch boxes this season.
Simple Modern Kids Lunch Box
Simple Modern's Kids Lunch Box delivers that classic boxy styling with triple insulation that will help keep your kids' lunches cool enough that the food still tastes good come lunchtime. Strong zippers and reinforced stitching are durable enough to stand up to the rigors of the lunchroom (and the backpack, and the playground).
BENTO FOR ALL: 7 Best Bento Boxes for School, Work, and Travel
And it stands up to the tough love of a weekly scrub remarkably well; just let it air dry when you're done. This lunch box comes in more than 30 (!) designs, including patterns, characters, and solids.
Yeti Daytrip Lunch Box
You know you're not in Kansas anymore, lunch-box-wise, when something is described as an "insulated fortress." Yeti's Daytrip Lunch Box earns its higher price point by being both indestructible and truly insulated, with a closed-cell foam insulation and a magnetic closure (that's in addition to the zipper) to really seal in that just-right temperature.
Inside and out, it's easy to wipe clean, with a leakproof liner and a water-resistant exterior. It comes in a variety of colors, but note that there's a pretty significant price difference depending on the color. This ultra-tough made-for-adults lunch box is one that you'll be able to use for years.
Buringer Reusable Insulated Lunch Bag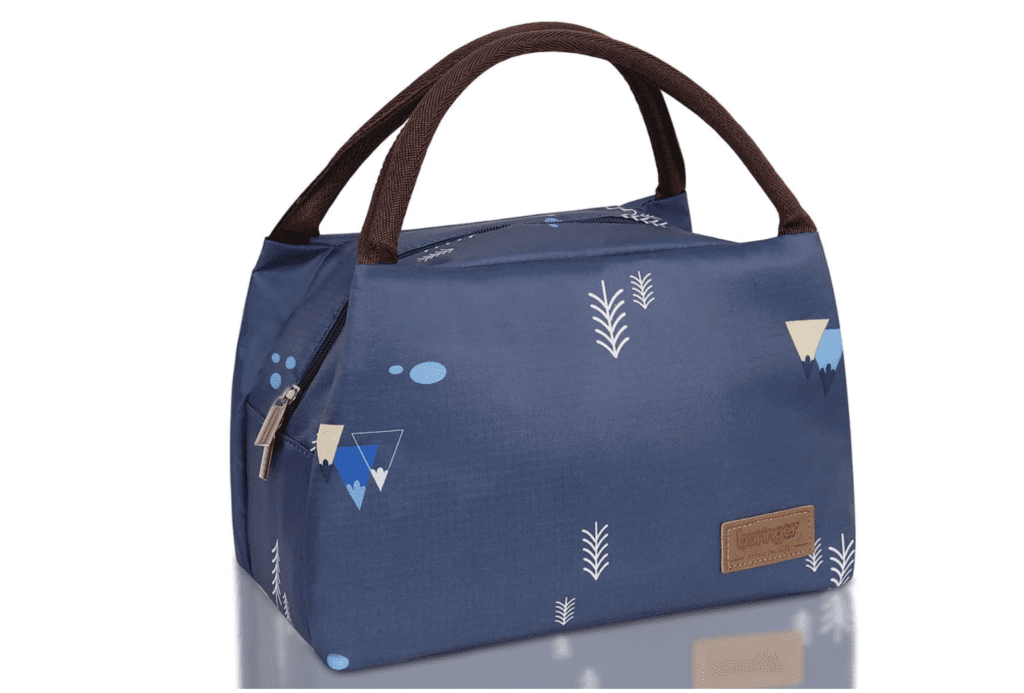 The Buringer Insulated Lunch Bag has a loyal following and delivers a picnic vibe that makes every meal feel a little more festive. With nearly 6,000 ratings, this lunch bag maintains a formidable 4.8 stars out of 5. It comes in a dozen different looks, all made with durable Oxford cloth and insulated lining.
BACK TO SCHOOL: These Are the Best Kids' Backpacks (and Some Adult Ones, Too)
Handles are padded, and the whole thing is water resistant (though not waterproof) and easy to clean. It's a good bag for kids who aren't trying to wedge a lunch box into a backpack; this is a bag that wants to be carried.
Arctic Zone High Performance Meal Prep Lunch Bag
Arctic Zone's High Performance Meal Prep Lunch Bag offers a mid-priced but comprehensive lunch bag kit, complete with ice pack, bento food containers, and mesh pockets. The BPA-free lunch box's interior is insulated and lined with a leakproof Therma-Flect radiant barrier that fights both stains and odors. Because this generously sized lunch box comes with containers sized specifically for its dimensions, it's easy to use every inch of space.
Lekesky Insulated Lunch Bag
The Lekesky Insulated Lunch Bag is arguably the most stylish lunch box you'll ever own. It looks more like a chic purse than an insulated lunch bag, dressing up any trip to work or picnic day. Earning an impressive 4.8 out of 5 stars on Amazon with nearly 1,500 reviews, this lunch box offers more than just good looks—it's also leakproof, insulated (without an ice pack, it will keep items cool or warm for four to six hours; an ice pack bumps up the cold time considerably), and water-resistant.
Mziart Cute Lunch Bag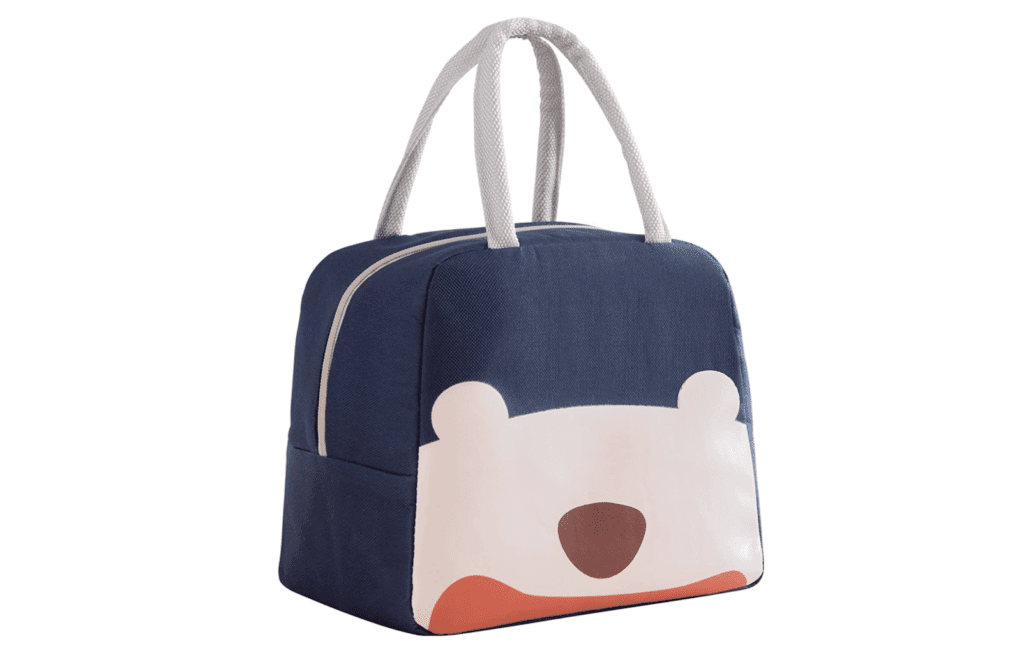 Who says lunch can't be cute? Not the Mziart Cute Lunch Bag, which clearly has some strong opinions on the subject. This simple, budget-friendly lunch bag zips open wide and is just boxy enough to hold containers easily.
Its foam-foil lining keeps cools cool and hots warm, and the cartoon like silhouette (four different options in four different colors) brings a playful element without descending into character-lunch-box land.
CCidea Simple Lunch Tote Bag
Shaped like a paper lunch bag of yore, the CCidea Simple Lunch Tote Bag is streamlined and squishy enough to be slipped into a backpack, but has enough structure (thanks to the insulated sides) to offer precious lunch items a bit of protection. It has a Velcro closure, double handles, and is both waterproof and pretty straightforward to clean.
This is the reusable lunch bag for the kid (or adult) who has no time for bells or whistles, but who appreciates solid form and function. Bonus: It has an ultra-reasonable price tag and comes in four fun colors.
More from FamilyVacationist: